Scientists Discover How to Grow Lab-Grown Steak on "Soy Scaffolding"
Aleph Farms is now making slaughter-free steak by growing cow cells on textured soy protein.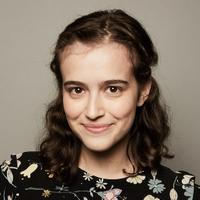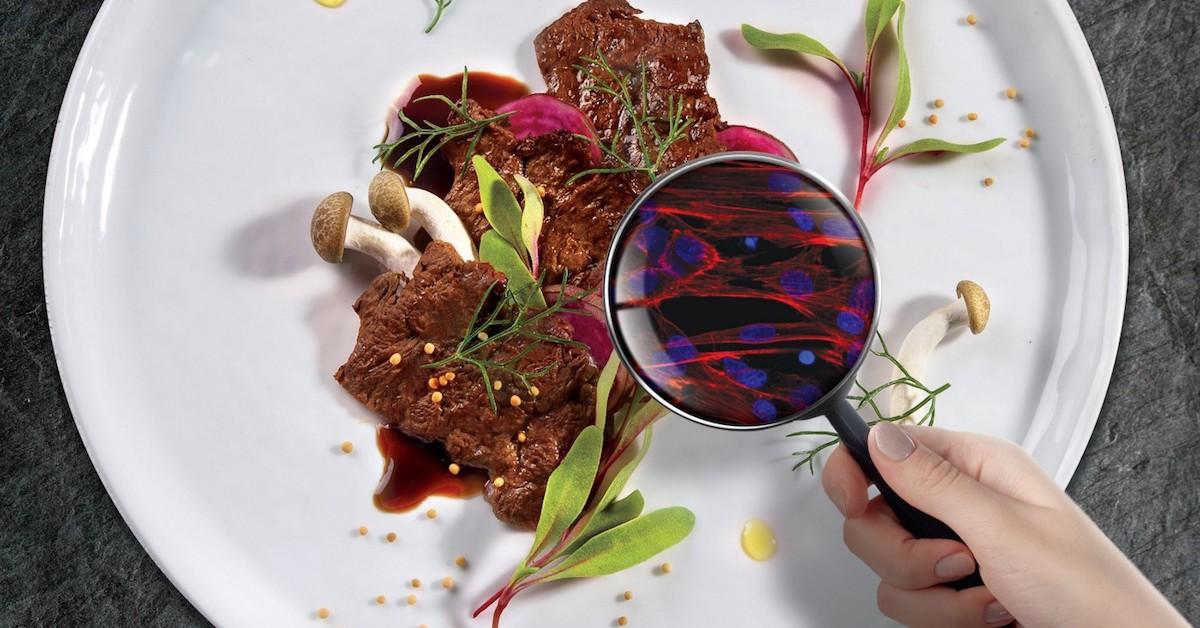 In December 2018, Israeli company Aleph Farms unveiled the "world's first" slaughter-free steak. The product is not yet available to consumers, but perhaps it will be in the near future, now that the scientists behind the product have made an interesting scientific breakthrough. They discovered how to use "textured soy protein scaffolds" to grow cow cells into a slice of steak.
Article continues below advertisement
Slaughter-free meat, also known as lab-grown, cell-based, cultured, clean, or cultivated meat, is a product that grows in a lab, using the cells of an animal. Aleph Farms and the Technion Institute of Technology, Israel published a research paper in the journal Nature Food (and a subsequent blog post on Medium) this week detailing the scientific process.
Along with her team, Prof. Shulamit Levenberg, cofounder and Chief Scientific Officer of Aleph Farms, recently developed an infrastructure where cells can be grown on a plant-based matrix (also known as scaffolding) made from textured soy protein.
Article continues below advertisement
Before vegans and vegetarians had high-tech meat alternatives like Beyond Meat and Impossible Foods, a popular replacement for ground meat was textured soy protein, aka textured vegetable protein, TVP, or TSP. TSP is a by-product of soybean oil — after the oil is pressed out, what remains is a defatted soy flour product. According to the research paper, because TSP is dry, porous, high in protein, and reacts to water by expanding and softening, it is the perfect garden to plant animal cells.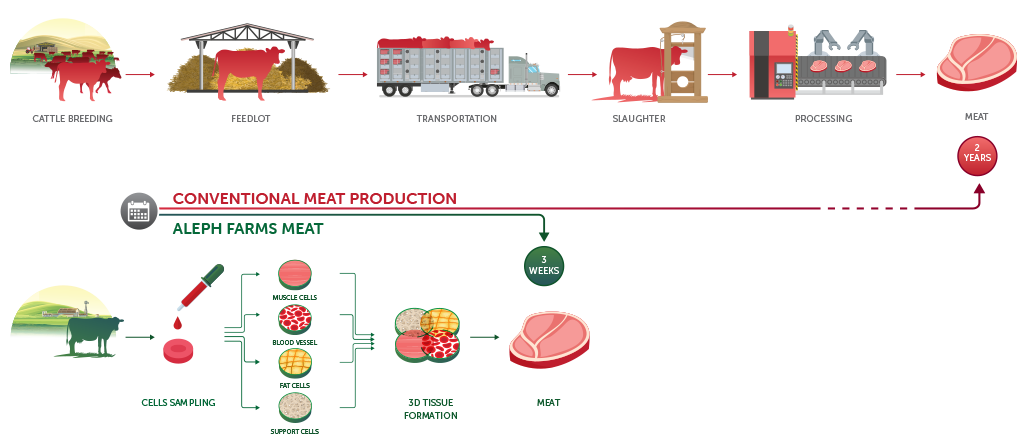 Article continues below advertisement
Here's how the "nature-inspired production" works: After the cells are adhered to the TSP scaffolding, they spend three to four weeks naturally multiplying and growing, just like they would in a cow's body. Under controlled conditions in a lab, the cells develop muscle cells, blood vessels, fat cells, tissue, and more, eventually growing into a slice of steak. Aleph Farms says the process is not unlike the process of hydroponic lettuce growing directly from its seeds under controlled conditions.
While the public awaits Aleph Farms' lab-grown steak, a few volunteers have already tried the company's early iterations. Three volunteers who tasted samplings agreed that it had "the sensation and texture of a meat bite", as the researchers told New Scientist.
Article continues below advertisement
For Aleph Farms, "The development of this technology is motivated by sustainability issues related to traditional animal-based meat production methods, including the overuse of antibiotics, food and water security, food safety, environmental footprints and poor animal welfare conditions," as explained in the research paper.
Article continues below advertisement
If Aleph Farms (or anyone else) is able to develop lab-grown meat that tastes, feels, and looks exactly like animal flesh, and figure out how to scale it up for the masses at affordable prices — and if meat-eaters can actually be convinced to eat slaughter-free meat instead of flesh — we could truly slow down the climate crisis and save billions of animal lives.