IKEA Is Developing Meatless Balls That Will Taste Like the Classic Meatballs
IKEA's classic Swedish meatballs will soon have a plant-based version.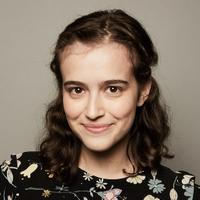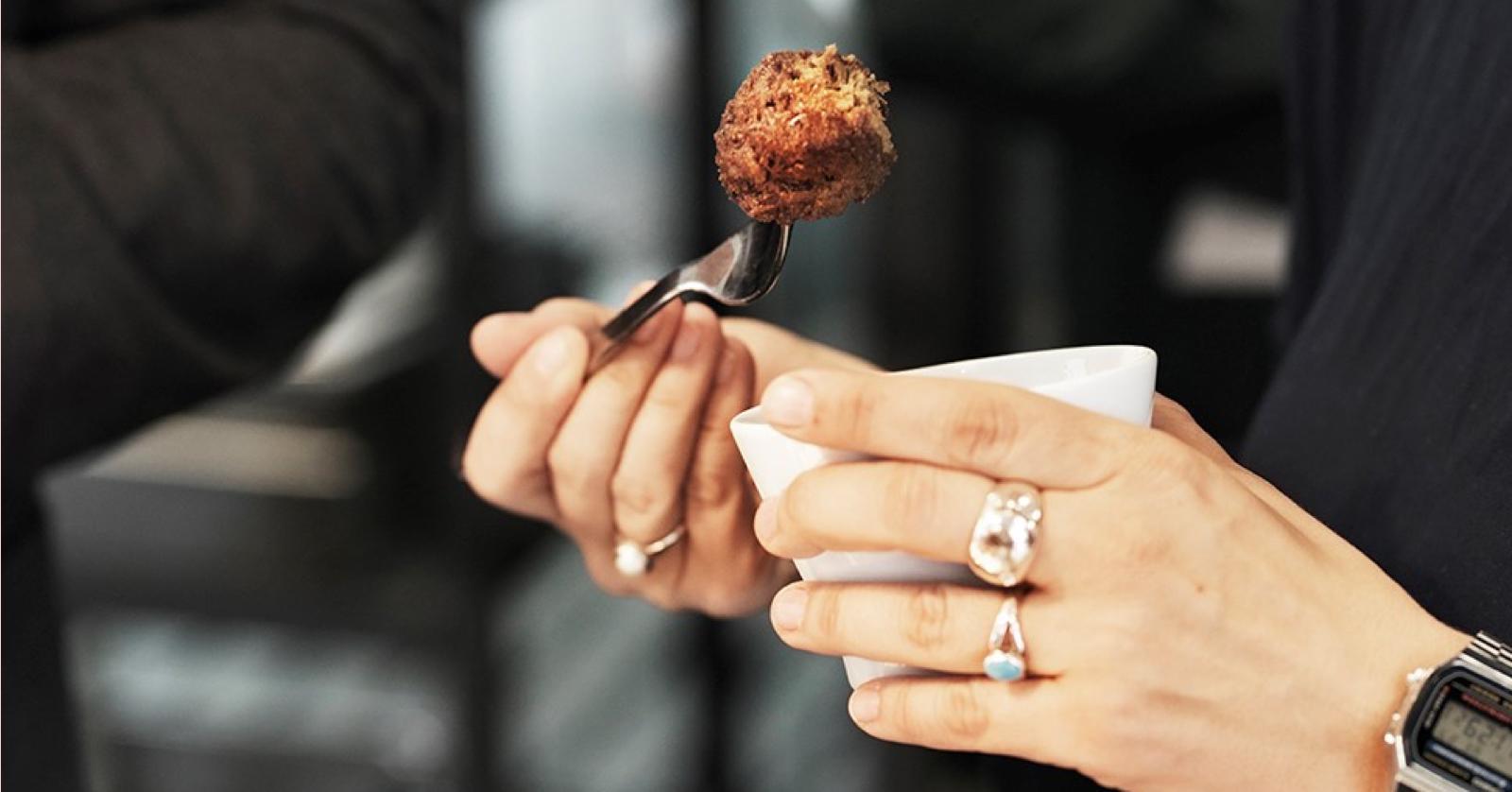 IKEA's vegetarian and vegan customers can now sit on their Tänkvärd and eat it too. (Sort of.) The planet's only furniture chain that's known for its meatballs has pleased hungry customers for more than three years with its veggie balls — but now, the store is taking things to the next level. IKEA recently announced that it is developing a plant-based version of its classic Swedish meatball, which will look and taste just like meat.
Article continues below advertisement
IKEA currently offers four meatballs: classic, chicken, salmon and cod, and veggie. The veggie meatball is completely vegan, but more veggie burger-y than meaty. While veggie-lovers all over the globe are fans of IKEA's veggie balls, IKEA's new meatless balls will likely appeal to people who would usually order the classic beef meatballs. To achieve this, IKEA is working with some of the plant-based meat industry's "leading suppliers." IKEA did not disclose which suppliers that is, but it wouldn't be a surprise if it was Beyond Meat or Impossible Foods, who are certainly leading the industry.
"It is a really exciting industry! Looking at the quality of the products that we have been tasting I am looking forward to serve a delicious plant based meatball made from alternative protein at IKEA," said Michael La Cour, Managing Director at IKEA Food Services, in a statement. "I hope that the many meatball lovers out there will like it as well."
Article continues below advertisement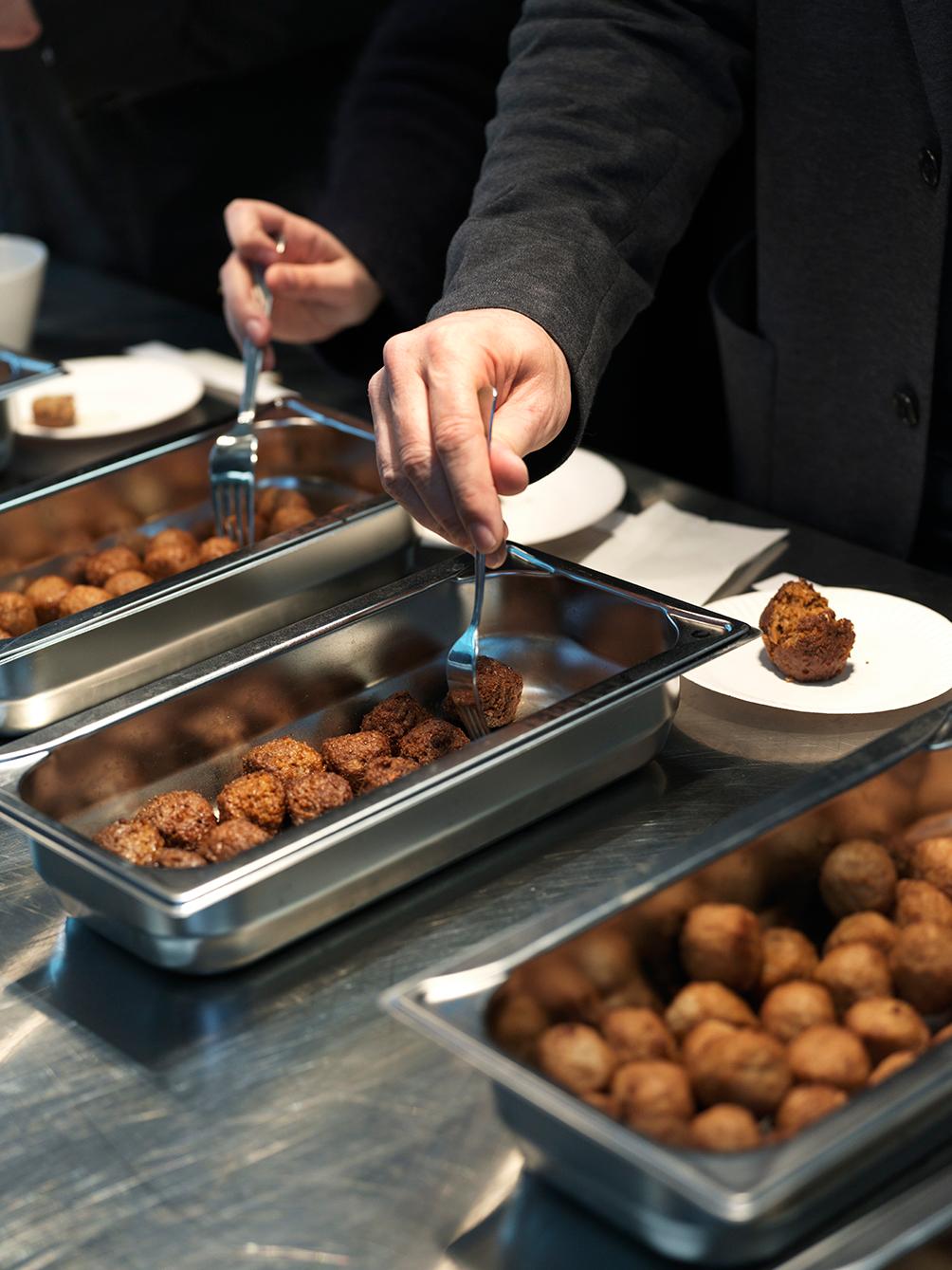 "We know that the IKEA meatballs are loved by the many people and for years the meatballs have been the most popular dish in our restaurants," La Cour added. "We see a growing demand from our customers to have access to more sustainable food options and we want to meet that need. Our ambition is to make healthier and more sustainable eating easy, desirable and affordable without compromising on taste and texture."
Article continues below advertisement
The new meatless balls and the veggie balls will not be the only vegan options on IKEA's affordable menu. Last year, IKEA launched veggie dogs at its restaurants. Similar to the veggie balls, the dogs are made with a blend of vegetables, and are more similar to a veggie burger than a meat-based sausage. They've been a hit so far, and in just their first two months on the menu, 1 million were sold.
Article continues below advertisement
IKEA is not the first chain restaurant to start selling a plant-based version of its classic meat dish. For example, popular chains Burger King, White Castle, the Cheesecake Factory and Red Robin all offer versions of their signature burgers with the Impossible burger patty, which looks, tastes, and even bleeds like beef.
Sometimes when stores or restaurants roll out plant-based meat alternatives, it's only in a few select locations. However, IKEA plans to add the new meatless balls to menus in all of its restaurants worldwide, and the team is aiming to conduct the first customer tests in early 2020. Let's just hope customers don't have to construct the meatballs themselves.