IKEA Vows To Eliminate All Single-Use Plastic By 2020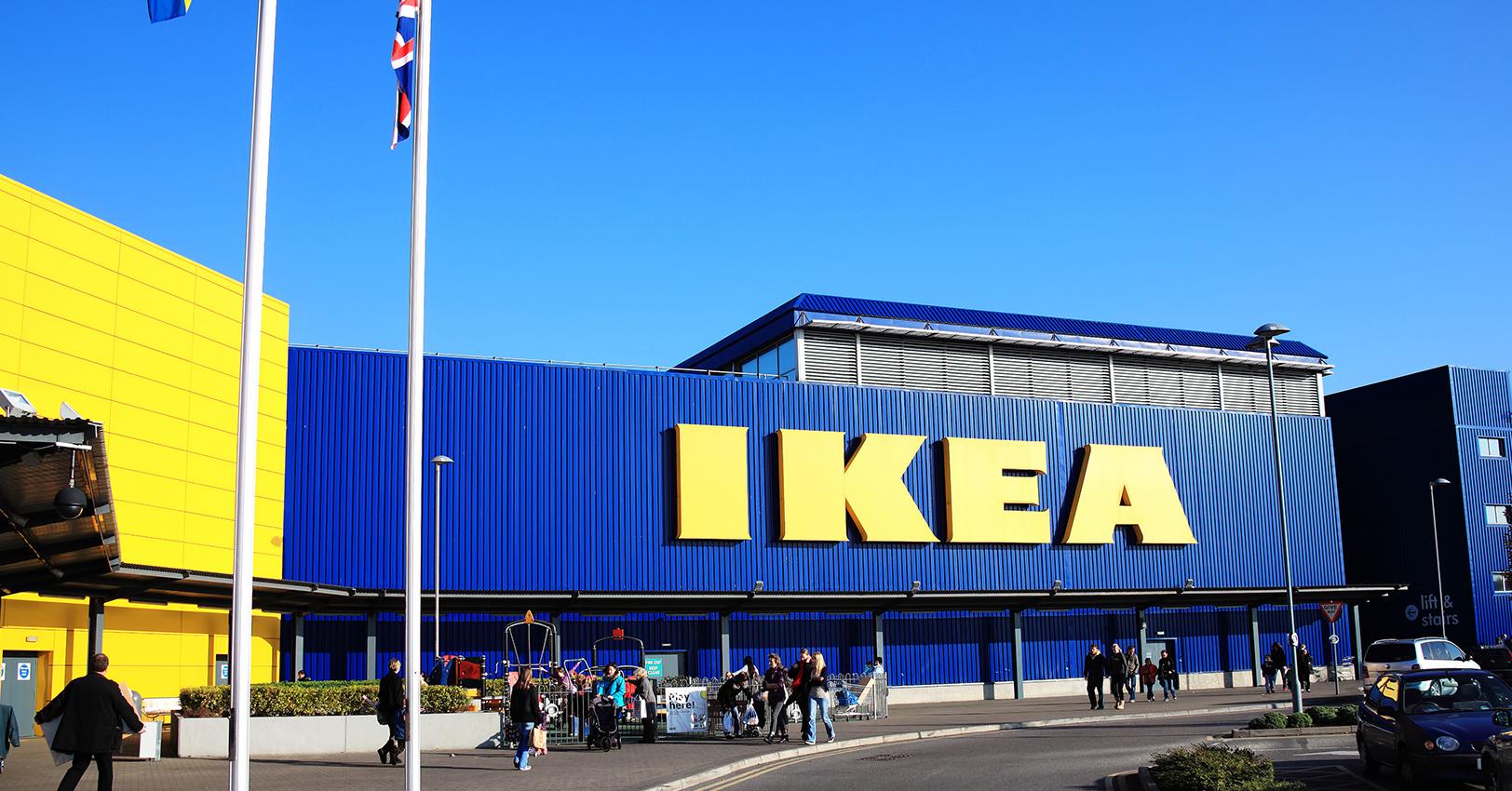 Ikea, a popular furniture retail company that's already made multiple sustainable advances, is removing all single-use plastic from their stores. By 2020, these products will be phased out, both in stores and in their in-store restaurants. The company also announced a flurry of other renewable commitments by 2030.
Article continues below advertisement
Single-use plastic waste has been an ongoing issue with over 90 percent of it not being recycled. Instead of solely relying on the convenience of the items, it's easy to eliminate plastic straws, using tote bags for groceries, and opting for a reusable bottle or mug to get us through the workday or when traveling.
In an effort to curb this problem, Ikea is going to be removing it entirely from their stores. Plastic straws, plates, cups, and various bags will be off the shelves by 2020, and the process of phasing them out will happen until then. They won't use these in their restaurants either, likely opting for paper and other sustainable products instead to serve food and drinks.
Article continues below advertisement
"Our ambition is to become people and planet positive by 2030 while growing the IKEA business. Through our size and reach we have the opportunity to inspire and enable more than one billion people to live better lives, within the limits of the planet" Inter IKEA Group CEO, Torbjörn Lööf, said in a press release.
Article continues below advertisement
The Ikea Group will be working with the Science Based Targets (SBT) initiative to reduce greenhouse gases by 80 percent compared to their 2016 numbers. SBT has helped other major corporations like AB InBev, Coca-Cola, Nestle, and Target. These targets will help companies stay in line to meet the targets set by the Paris Agreement.
"Taking action on climate change is not only the right thing to do for people and the planet, it's necessary for our long-term success as a business," Pia Heidenmark Cook, Chief Sustainability Officer of Ikea, said in a press release. "Setting science-based targets will challenge us to find new and better ways, as well as drive innovation and renewal in our business."
Article continues below advertisement
Ikea announced other commitments they'd like to hit by 2030 at the Democratic Design Days, a company event held at Almhult, Sweden, where all these targets were presented. They would like to implement zero-emission deliveries and offer more affordable solar solutions for homes by 2025. They're also looking to reduce their carbon footprint by 70 percent per product.
Article continues below advertisement
Ultimately, the goal is to create a fully circular system for the store that uses renewable materials. This means products will be designed with the focus on making them recyclable and reusable. While the company has been telling their customers to stop sending their used furniture to the landfills, this is the next best step to take.
"Change will only be possible if we collaborate with others and nurture entrepreneurship. We are committed to taking the lead working together with everyone – from raw material suppliers all the way to our customers and partners" Lööf added in the company's press release.
Article continues below advertisement
Ikea also mentioned the new plant-based hot dogs they added to their menu at restaurants. It had a trial run at their Malmo, Sweden, location and they've also added doughnuts, meatballs, and ice cream to the vegan menu. The goal was to provide a cheap vegan meal for customers that shop at their retail stores.
The company has also invested $2 billion US in renewable energy projects since 2009. According to CNN Money, there are over 750,000 solar panels on their buildings and 416 wind turbines are being developed. Their home solar solution claims that customers can save up to 50 percent off their energy bills and they've also put LED lights at the forefront, which uses less energy and lasts longer.