Starbucks Finally Rolls Out Its Compostable Paper Cup in Select Cities
Starbucks has finally developed a compostable and recyclable paper coffee cup.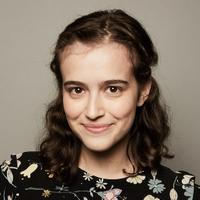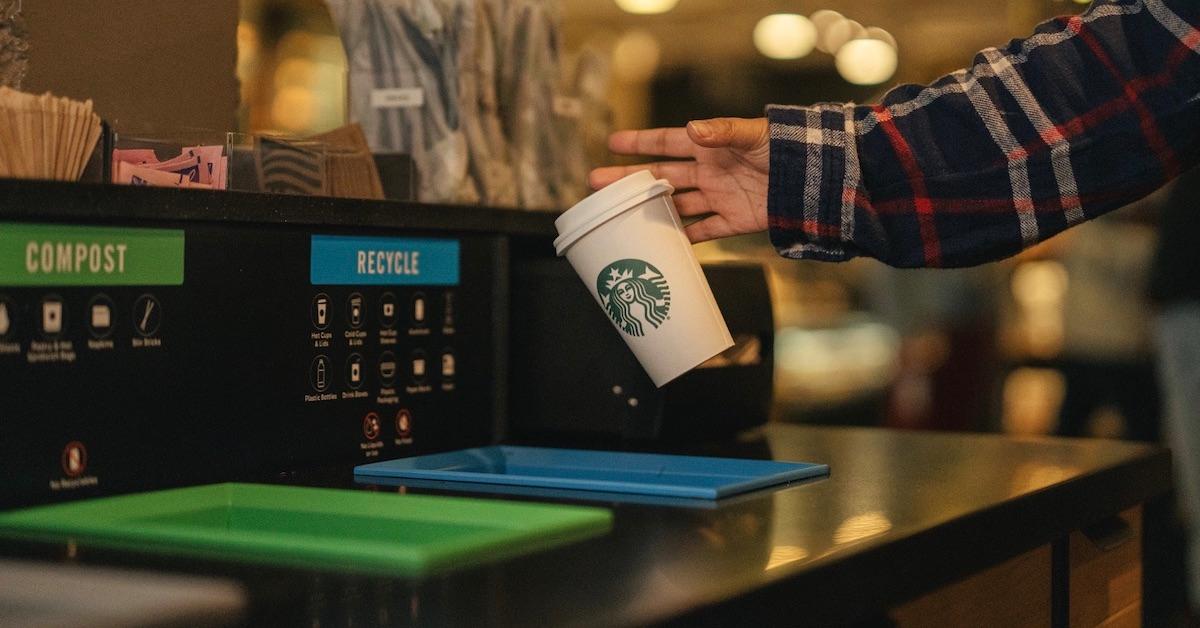 In March 2018, Starbucks offered $10 million to whoever could develop the perfect compostable paper coffee cup. Now, two years later, the global coffee company has finally chosen a new cup that it hopes is up to consumer standards. And beginning this week, coffee lovers in a few cities can try out the new cup for themselves.
Article continues below advertisement
Beginning Monday, March 9, the winning "BioPBS-lined" cup can be found in select Starbucks locations in London, New York, San Francisco, Seattle, and Vancouver. But even if you live in one of those cities, you may not be able to tell if your particular Starbucks is part of the trial — in fact, Starbucks says its goal is for people not to notice that their cup is a bit different. (Though doesn't that mean customers might continue putting the cups in the trash instead of the compost bin? Hmm...)
Traditional paper coffee cups are not recyclable or compostable because they are coated with a plastic lining — but Starbucks' new cup is coated with a compostable lining, meaning it can be either composted or recycled with single-stream recycling.
Article continues below advertisement
To develop the BioPBS-lined cup, in 2018, Starbucks partnered with Closed Loop Partners and its Center for the Circular Economy to found a consortium and launch the NextGen Cup Challenge. The consortium then opened applications for innovative cup liners that would render the cup compostable, and pared the submissions down to 12 winning teams about a year ago. It's unclear who came up with the design that Starbucks is rolling out this week, but mad props to the winner.
Article continues below advertisement
"It is with great intention that we move forward with highly collaborative and innovative work to bring both recyclable and compostable cups to scale around the world," said Kevin Johnson, president and CEO of Starbucks. "We are reimagining the future for Starbucks, and for the more than 30,000 communities we serve each day, with a great sense of responsibility for a more sustainable planet."
If the trial goes well, it seems likely that Starbucks will continue introducing the cups to other stores around the globe. However, eliminating the 600 billion disposable paper and plastic cups used around the world annually (of which Starbucks is responsible for about 1 percent, or 6 billion cups annually) isn't that simple.
Article continues below advertisement
To achieve a closed-loop system for Starbucks' paper cups, every customer will need to properly compost or recycle their cups. So for the customers who drink their beverages in-store, they will need to put their cups in the right bins in the store (and hope that Starbucks is sorting through each disposal receptacle before sending it to be recycled, composted, or landfilled).
Article continues below advertisement
But for the customers who take their cups to-go (as most people do), there's unfortunately an even lower chance that they will properly dispose of their cups. To make that happen, Starbucks will need to provide customers with education or incentives. If customers continue throwing their paper cups in the trash, then the cups will not have that much lower of an impact than the old ones.
The best way to keep your Starbucks visit as zero-waste as possible is to avoid single-use items altogether. Normally, you can do this by bringing your own reusable to-go cup or asking for a to-stay cup (both of which will get you a 10-cent discount at Starbucks). But right now, due to the coronavirus, Starbucks is only using single-use disposable cups.