Clever Ways to Beat the Heat This Summer Without Electricity
These clever methods will help you beat the heat and cool down a room without using a lot of electricity.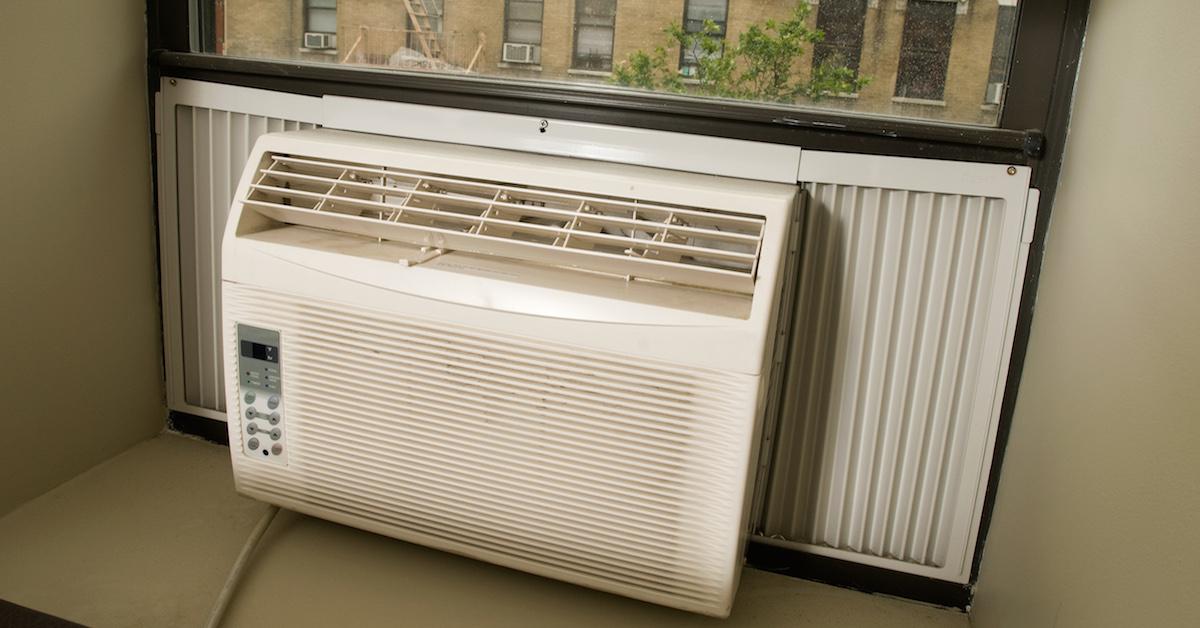 With temperatures reaching 120 degrees Fahrenheit in some parts of the world, it's safe to say that we're approaching a new age of summer heat waves. Unfortunately, the most common air conditioning methods become somewhat counterproductive after a while.
Article continues below advertisement
The more electricity we use, the more emissions we pump into the atmosphere. This warms the planet even further, creating hotter summers with each passing year. Luckily, these clever methods should help you cool down a room without using a lot of electricity.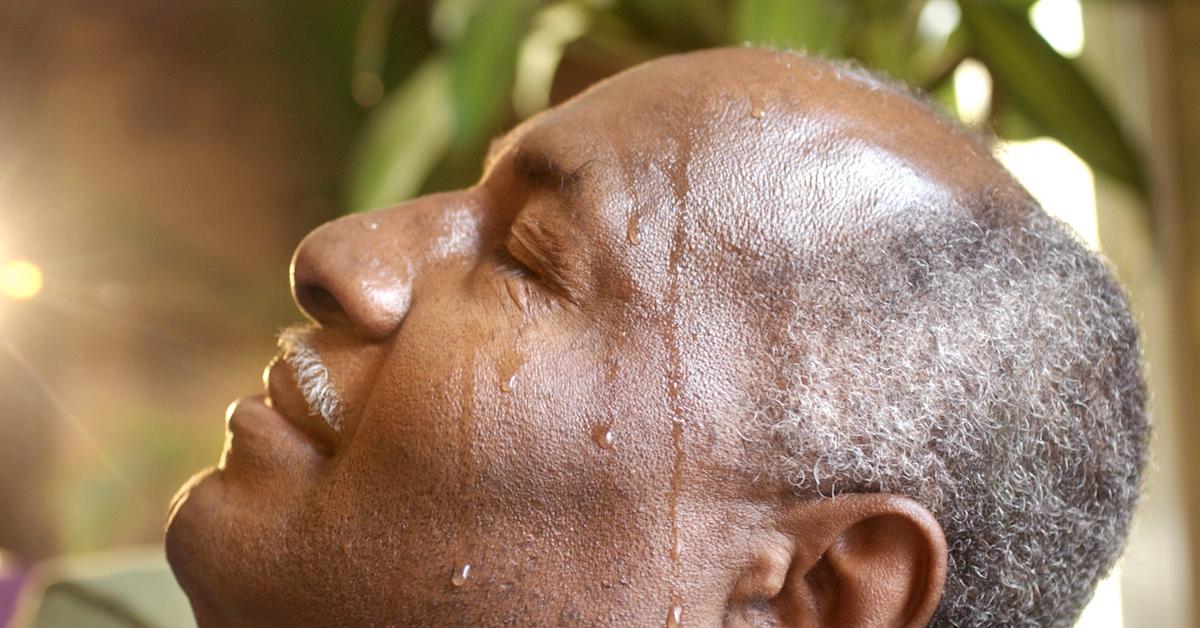 Article continues below advertisement
Take advantage of nighttime cool downs.
During the daytime, when the heat is at its worst, a good rule of thumb is to close off all unnecessary doors and windows, especially to those rooms that get particularly hot. Once the sun sets and things cool down at night, however, it's best to open them all back up again.
According to the blog Melissa K. Norris, the goal here is to maximize airflow and let the hot air out, while letting the cool air in. It's important to monitor the temperature closely throughout the day to find out exactly when you should open things up again. If the temperature outside is lower than it is inside, open up those windows and keep them open until the morning temperatures start to rise.
Article continues below advertisement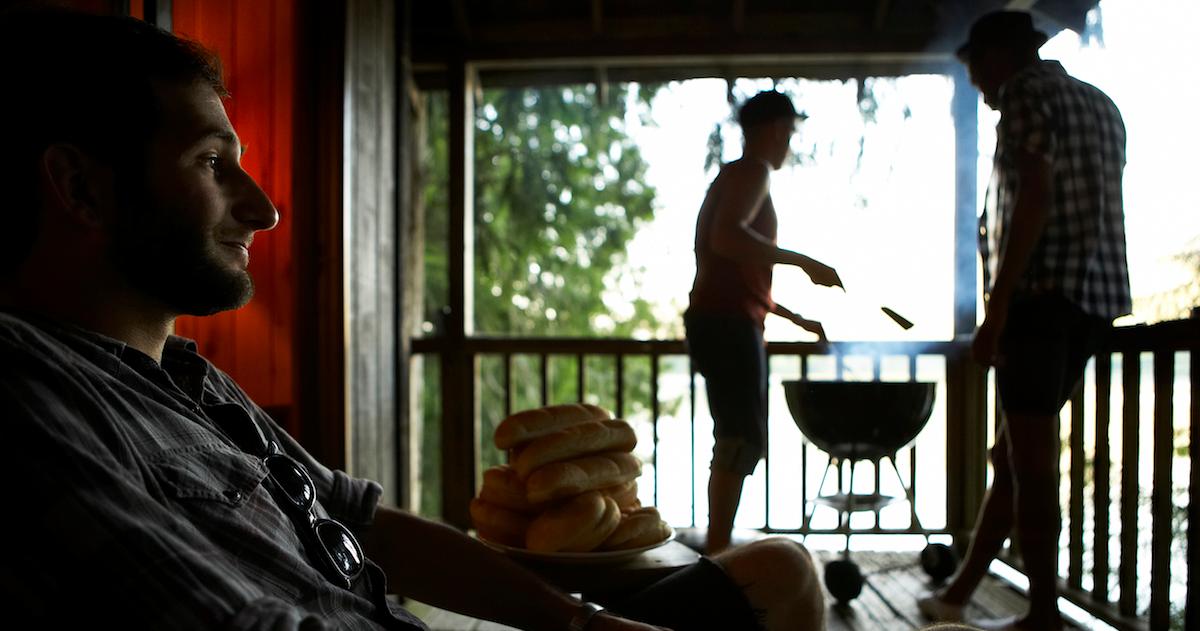 Cook outdoors and avoid using the oven.
If you've been sitting around trying to beat the heat all day, the last thing you want to do is turn up that oven to 350 and bake a casserole. Fortunately, one of the easiest ways to cool down a kitchen is to opt for cooking methods that don't emit so much heat. Electric pressure cookers, air fryers, and slow cookers are all effective devices for this purpose. But if you don't want to plug them in, why not eat outside?
Article continues below advertisement
Try grilling up some summer fare or mixing up a bunch of cooling summer salads. If you have a fire pit, you could cook over it in a cast iron skillet or dutch oven. It may not be much cooler for you personally, but it will certainly keep the heat outside of the house.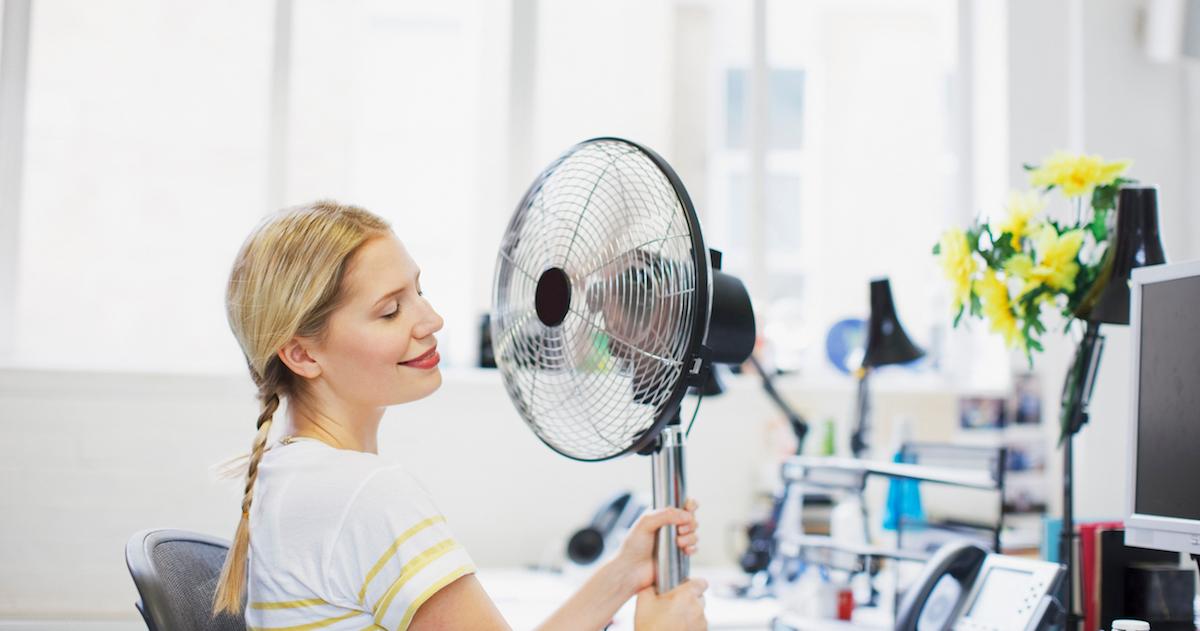 Article continues below advertisement
Create an extra cool breeze.
If you have to resort to using electricity, why not make the most of a smaller amount? There are plenty of electric fans on the market that makes use of the same energy-saving technology of other, more advanced appliances, and according to Evapolar, they can be used to create a makeshift air conditioner.
Simply close the doors and windows to the room you're in and put a bowl of ice cold water in front of the running fan. The ice will cool the air that comes out of the fan for as long as it lasts. If it starts to get warm again, just replace the ice and water in the bowl.
Article continues below advertisement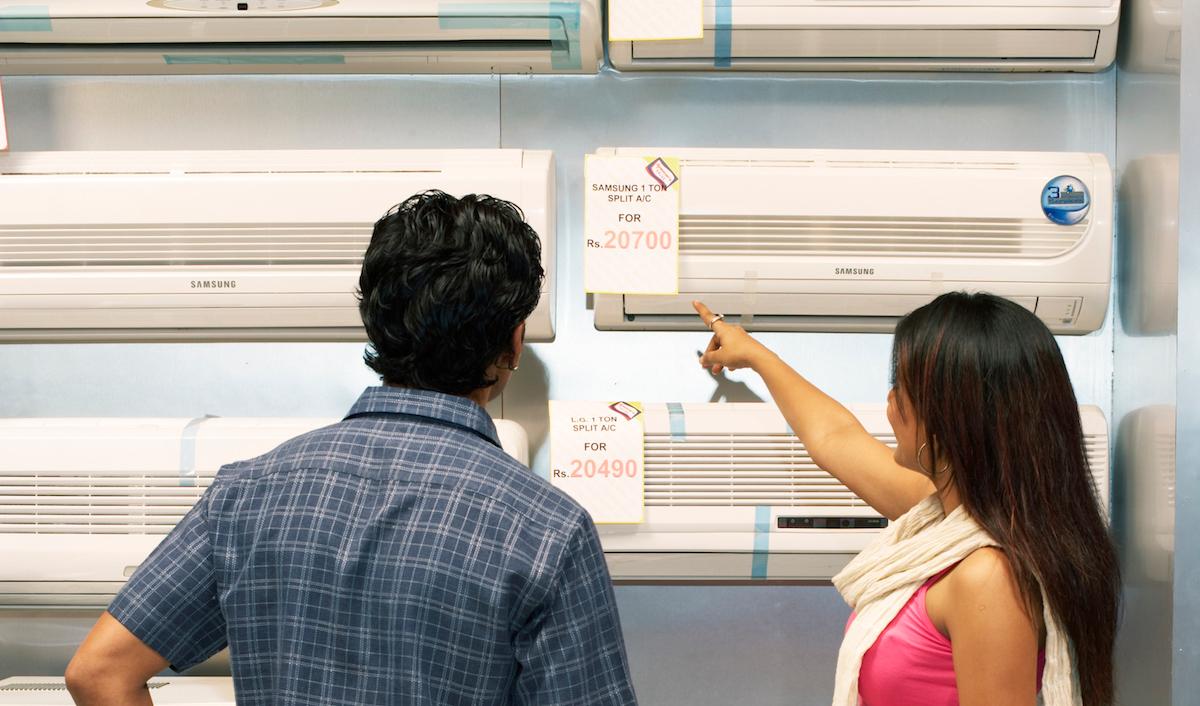 Use energy-saving appliances.
If you're currently using an old air conditioning unit, it might be time to consider an upgrade. These days, appliances of all sorts utilize energy-saving technology in order to make them quieter, more durable, more energy-efficient, and far more eco-friendly. According to The Spruce, appliances labeled with "Energy Star" are the most sought-after devices in this category.
If you're looking for a helpful guide to finding the right air conditioner for you, Air Conditioner Lab offers a full and detailed accounting of all the top-performing air conditioners on the market. The website also features recommendations for air conditioning units based on a number of factors including budget, room size, brand, energy efficiency, and of course, cooling power.