How to Properly Season Your Cast Iron Cookware
Learning how to properly season cast iron cookware is a skill that will take your culinary prowess to the very next level.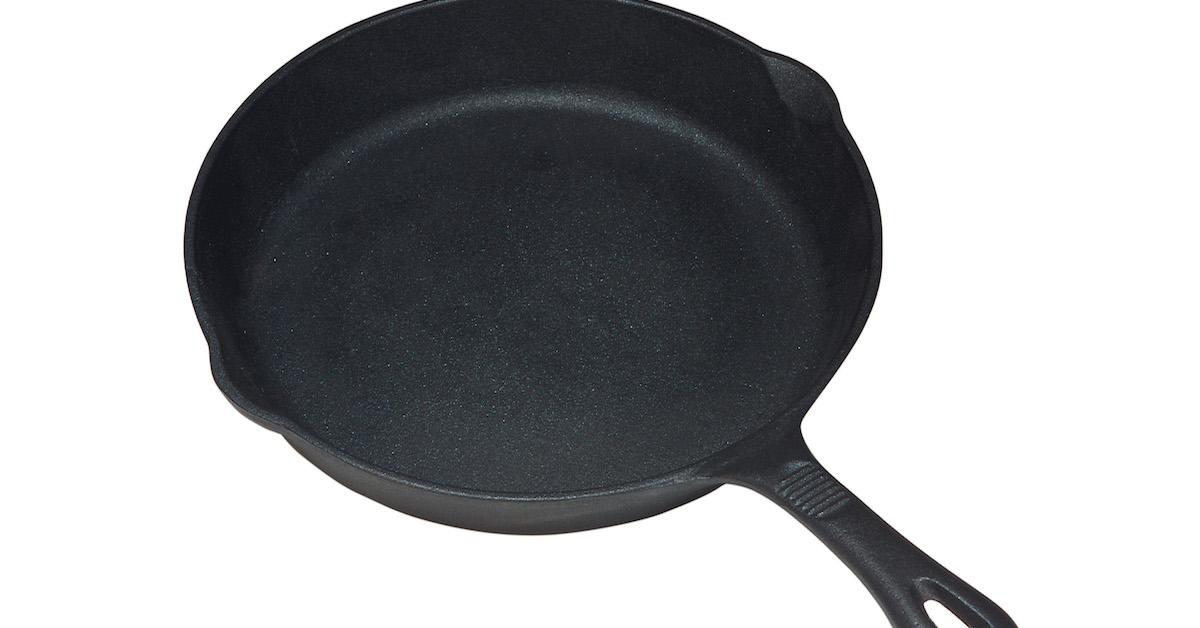 Cast iron skillets are wonderful but very temperamental cooking vessels that can look "ruined" without actually being so. The best part about cast iron is that, unless it's cracked or broken beyond repair, even the most battered of cooking vessels can be brought back to life with patience and a bit of elbow grease. If you're working with new cast iron cookware, however, the process of properly seasoning cast iron is as easy as following the steps below.
Article continues below advertisement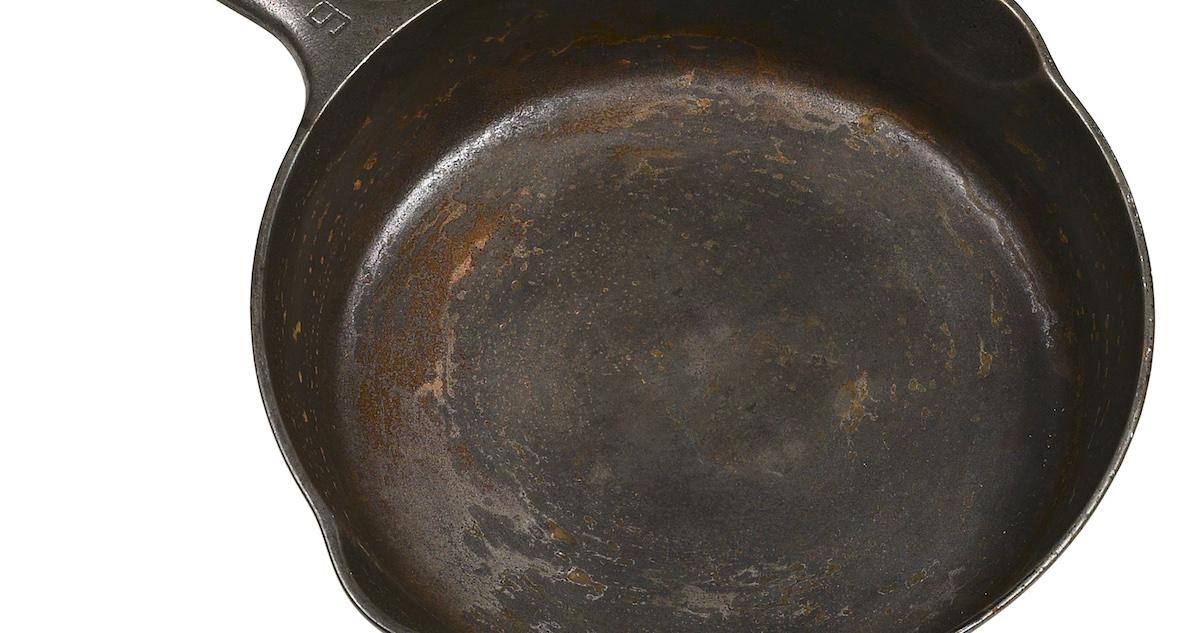 How to season a cast iron skillet:
Unless you are very, very careful about your cookware, it's entirely possible that even your trusty cast iron skillet is one day going to lose its sheen. When this happens, your skillet will not only lose its incredible nonstick powers, it might even begin to rust. Luckily for you, bringing cast iron back from the brink is actually quite easy. All it takes is a skosh of scrubbing, a bit of oil, and a little know-how.
Article continues below advertisement
The following steps for refurbishing and seasoning are adapted from a video from Joshua Weissman. If your cast iron is new and needs to be seasoned for the first time, skip ahead to Step 3.
Step 1: Strip away the rust
Before you can even attempt to season a cast iron, you need to get all that rust off. This can be achieved in several ways. One option would be to remove the rust by scrubbing every inch of the skillet with steel wool or a scouring pad and rinsing periodically with hot, soapy water.
Article continues below advertisement
You could also soak the skillet in a 50/50 mix of distilled white vinegar and water for an hour, before taking it out and immediately sprinkling the pan liberally with baking soda. This will neutralize the acid. Then, aggressively scrub every inch of the pan down with a scouring pad to remove all traces of rust while rinsing with water intermittently.
Note that you should never leave the cast iron in that acid/water mixture for more than five hours. Acid is not good for cast iron for long durations.
Article continues below advertisement
Step 2: Dry thoroughly
Once all that rust has been eliminated, simply rinse again and dry the cast iron thoroughly. We do mean thoroughly here, too. Traces of water from cleaning may have been what led to your rust in the first place. So make sure that sucker is dry as a bone before placing it onto a high flame for a minute or until the skillet is completely dry. Placing it in an oven at 350 degrees Fahrenheit for about five minutes will work just as well.
Article continues below advertisement
Step 3: Oil the skillet
There are several different oils that one can use to season one's skillet. Many people choose to use canola or vegetable oil, but Weissman recommends using pure, organic, undiluted flaxseed oil. Squirt about a tablespoon of the oil onto the underside of the cast iron before wiping it on every surface of your skillet with a paper towel. Add more oil if needed and make sure to get into every corner of the pan, even the handle.
Once it has been coated, take a fresh paper towel and wipe it all off again. Some oil will obviously remain on the surface of the cast iron and that's exactly what you need for the next step.
Article continues below advertisement
Step Four: Bake it off
Place your cast iron upside down in your oven on a rack and set the oven to 500 degrees Fahrenheit or as high as that puppy can go. Once your oven reaches the proper temperature, set a timer for one hour. Once that hour of baking has elapsed, turn off the oven and allow the cast iron to cool inside the oven until it is cool enough to handle safely.
Article continues below advertisement
Optional Step Five: Repeat
If you want a good seasoning, it would be ideal to repeat the seasoning process at least one more time from Step 2. However, Weissman attests that impeccable seasoning can only be achieved after doing this five or six more times.
Article continues below advertisement
How to care for cast iron after it has been seasoned:
Once you've gone through the trouble of seasoning your cast iron, you're going to want to keep it in that condition. Cleaning your cast iron is fairly simple; the main rule is that you should never ever use soap. According to The Kitchn, the best way to clean your pan after use is to use a stiff brush or plastic scrubber under running water while the cast iron is still warm, but cool enough to handle safely.
Scrubbing with kosher salt is also a great way to lift baked-on crusted stains. When you're done, dry it as thoroughly as possible before storing it away in a cool, dry place. If you notice your food is starting to stick or you're getting a metallic taste in your dishes, try reseasoning it again. Some pans need to be reseasoned now and then to keep them glossy.
Why season my cast iron?
Good seasoning ensures that your pan is almost as nonstick as nonstick can be. It will look and perform better for cooking from here on out, allowing you to cook just about everything you can think of. You can make eggs, pancakes, cornbread, pizza, cobbler, hash browns, and so much more.