U.S. Expected to Generate More Electricity From Renewables Than Coal This Year
The U.S. is projected to produce more electricity from renewable sources than from coal this year.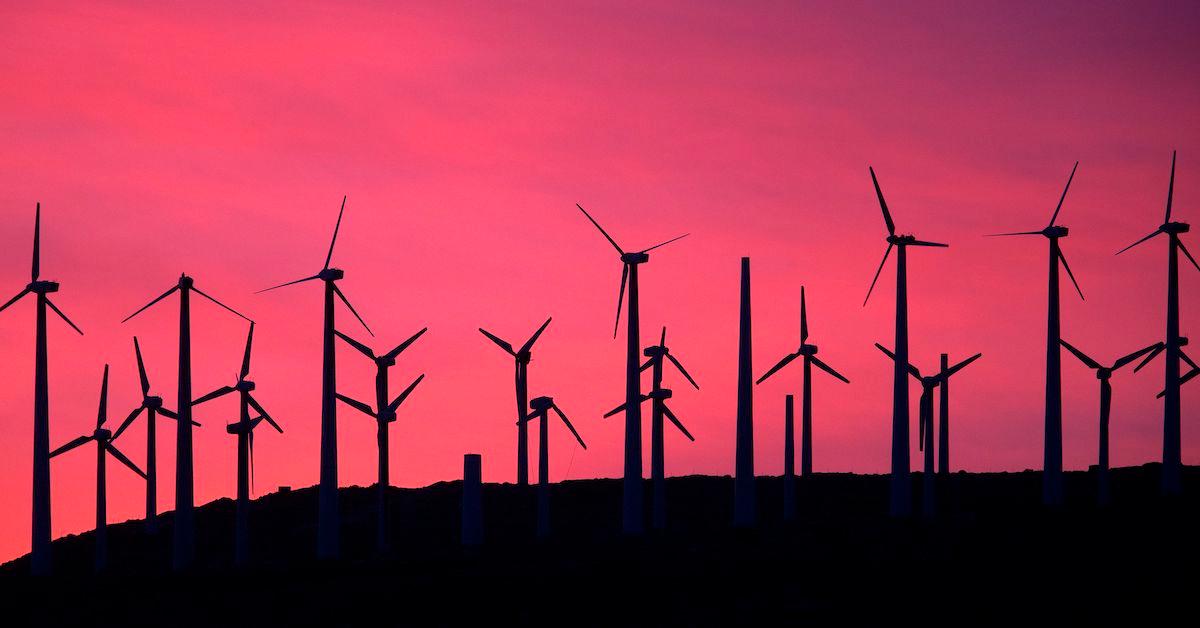 Article continues below advertisement
According to the U.S. Energy Information Administration's (EIA) May 2020 Short-Term Energy Outlook forecast, the U.S. electric power sector is expected to add 20.4 gigawatts of new wind capacity and 12.7 gigawatts of utility-scale solar capacity this year. Because of that — coupled with falling coal prices and demand (more on coal in a moment) — renewable energy is expected to be the nation's fastest-growing source of electricity generation this year.
The COVID-19 lockdowns have had a significant effect on the country's electricity use over the past few months. With far fewer restaurants, malls, and offices open and so much less economic activity than usual, there is less demand for energy overall. This has caused oil to fall to historically-low prices, and for oil cartel OPEC to cut global oil production.
Article continues below advertisement
The EIA predicts that the U.S. energy-related CO2 emissions will go down by 11 percent this year — the biggest drop in at least 70 years, as per The New York Times. Additionally, average coal consumption in the U.S. will go down by 23 percent, and the country's total electric power sector generation will go down by 5 percent. Furthermore, coal plants are expected to produce just 19 percent of the country's electricity this year — about 25 percent less than they did last year, Axios noted.
Article continues below advertisement
"It's an astounding milestone, since coal was generating more than twice as much power as renewables as recently as 2016," Daniel Cohan, a civil and environmental engineering professor at Rice University, told InsideClimate News. "Coal is facing a triple whammy this year as renewables grow, demand shrinks, and natural gas stays cheap."
In another interview, with the NYT, Cohan explained that coal was previously the cheapest source of energy, and one that he taught his students was a "baseload" source that's always running in the U.S. But recently, coal and oil prices have been going down (in ways that will hurt the polluting fossil fuel industry), while wind and solar have only grown in affordability (but in a good way) and efficiency over the past few years.
Article continues below advertisement
As CBS News reported, the U.S. energy sector recently set a national record when renewable power generation surpassed coal-fired power for 40 days straight, as per EIA data. According to the Institute for Energy Economics and Financial Analysis (IEEFA), this was made possible thanks to a variety of factors, including the coronavirus-fueled economic slowdown, low gas prices, warming spring weather, and all the new renewable capacity that was added to the grid in late 2019.
Converting the U.S. grid to primarily renewable energy is essential for the country to meet the goals of the Paris Agreement. So even though the coronavirus crisis is devastating, one bright side is that it's throwing a much-needed wrench into the energy sector.
The best way to prevent contracting or spreading coronavirus is with thorough hand washing and social distancing. If you feel you may be experiencing symptoms of coronavirus, which include persistent cough (usually dry), fever, shortness of breath, and fatigue, please call your doctor before going to get tested. For comprehensive resources and updates, visit the CDC website. If you are experiencing anxiety about the virus, seek out mental health support from your provider or visit NAMI.org.