How to "Bottle Brick," One of Our Favorite Zero-Waste Hacks
"Bottle bricking" is a little-known activity that helps reduce landfill waste, brings affordable housing and furniture to people in need, and more.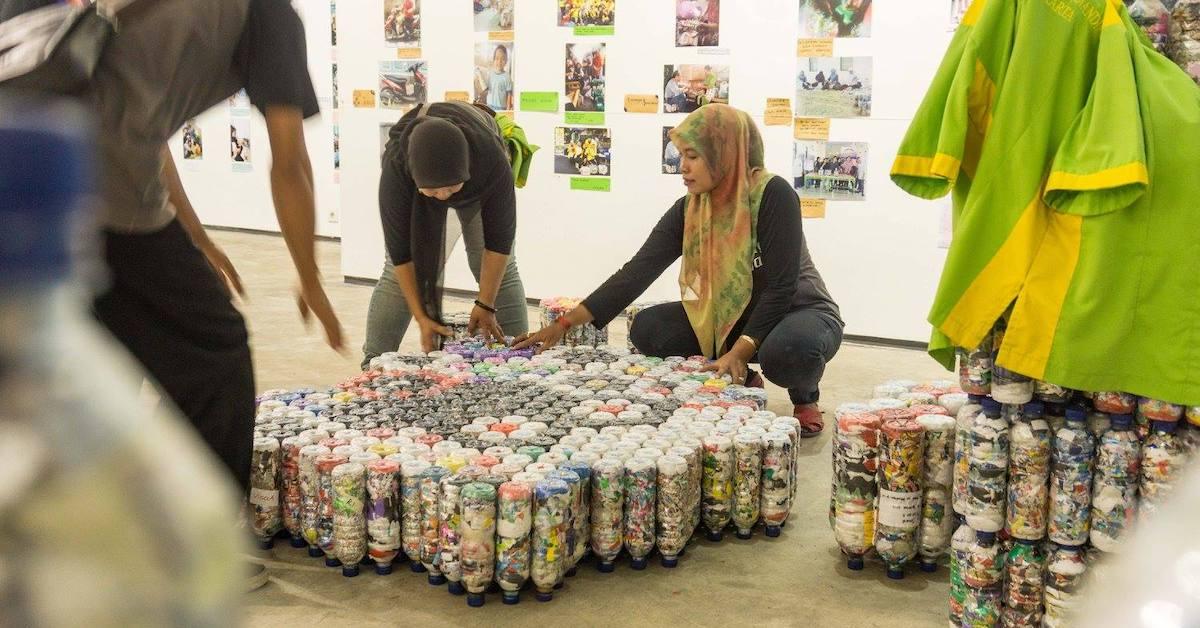 There is so much plastic in the world – an estimated 8.3 billion tons – that we don't know what to do with it. After all, every piece of plastic ever made still exists on our planet to this day, since plastic takes thousands of years to break down. Even then, it doesn't really biodegrade, but instead breaks down into microplastics, which are tiny micro pieces of plastic that are still harmful, especially to aquatic life. (Microplastics have even been found in human organs, studies show – yuck!)
Article continues below advertisement
So, with all this plastic still on our planet, humans have been trying to figure out what exactly to do with it.
Some plastic is extremely durable, and therefore can be repurposed. In some countries, homes have been made out of landfill trash and roads have been paved with recycled plastic. In fact, a highway in Oroville, Calif. was paved earlier this year with a plastic-asphalt mixture that accounted for 150,000 reused plastic bottles per mile. It may not help the plastic disappear entirely, but reusing or recycling plastic by building homes and roadways may just be the key to keeping it out of our landfills, natural habitats, and waterways.
Article continues below advertisement
Like the Oroville highway, recycled plastic can be used in other useful ways as well. There is a technique called "bottle bricking" that can be used to build homes, buildings, benches, and other structures as well.
What is "bottle bricking?"
According to the organization Earth Bench, "bottle bricks" are "plastic bottles stuffed full of inorganic landfill trash (plastic bags, wrappers, etc.) until they become compressed like bricks."
Article continues below advertisement
Once compressed, these bottles full of inorganic matter take on the appearance of bricks. And they act like bricks, too, in that they are durable and can be used for building various structures.
"Bottle bricking" refers to the process of making bottle bricks, then using them as building supplies to make benches, houses, buildings, or other structures.
Where did bottle bricking come from?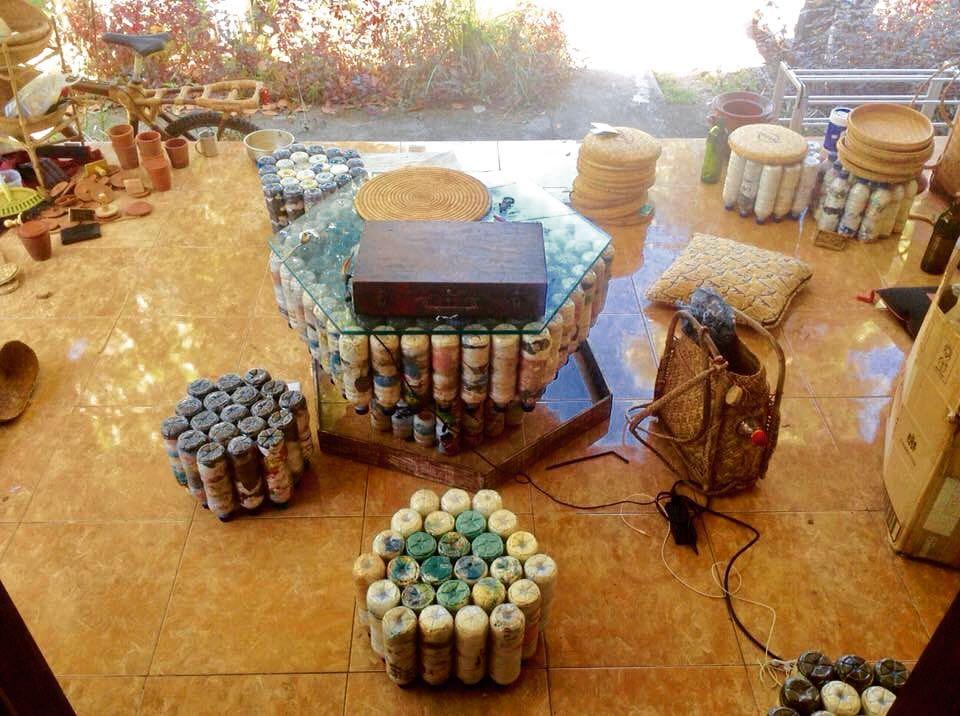 Bottle bricking has very humble origins. Think about it: Bottle bricking is a recycling solution of sorts, so yes, that makes it good for the environment in some ways. But bottle bricking is not just a way to keep trash out of landfills and waterways. For some, bottle bricking enables them to have a better life: a life with shelter.
Article continues below advertisement
Bottle bricking first started around 2003 in impoverished communities in India, South and Central America, according to BBC News. Because bottle bricks are made out of trash, essentially, just about anyone can "afford" them.
Bottle bricking technology sometimes also uses sand, like in Nigeria, where plastic bottles are full of compacted sand, then compressed. Yahaya Ahmed of Nigeria's Development Association for Renewable Energies told BBC News that a bottle-bricked house costs one-third of what a concrete and brick house costs.
Article continues below advertisement
Here's how to "bottle brick."
To bottle brick, you will need to collect plastic soda or energy drink bottles, and trash that is inorganic matter. You won't want to collect anything that is organic matter that can naturally break down, such as food or excrement. This matter will smell and eventually, it will also break down.
Instead, collect inorganic matter: plastic bags, straws, chip bags, wrappers, single-use plastic packaging, twist-ties, mesh, cigarette buds, dental floss, paper, stickers, receipts, etc. Also, make sure not to use plastic water bottles, as Earth Bench warns these are made of plastic that is much too flimsy to be a bottle brick.
Article continues below advertisement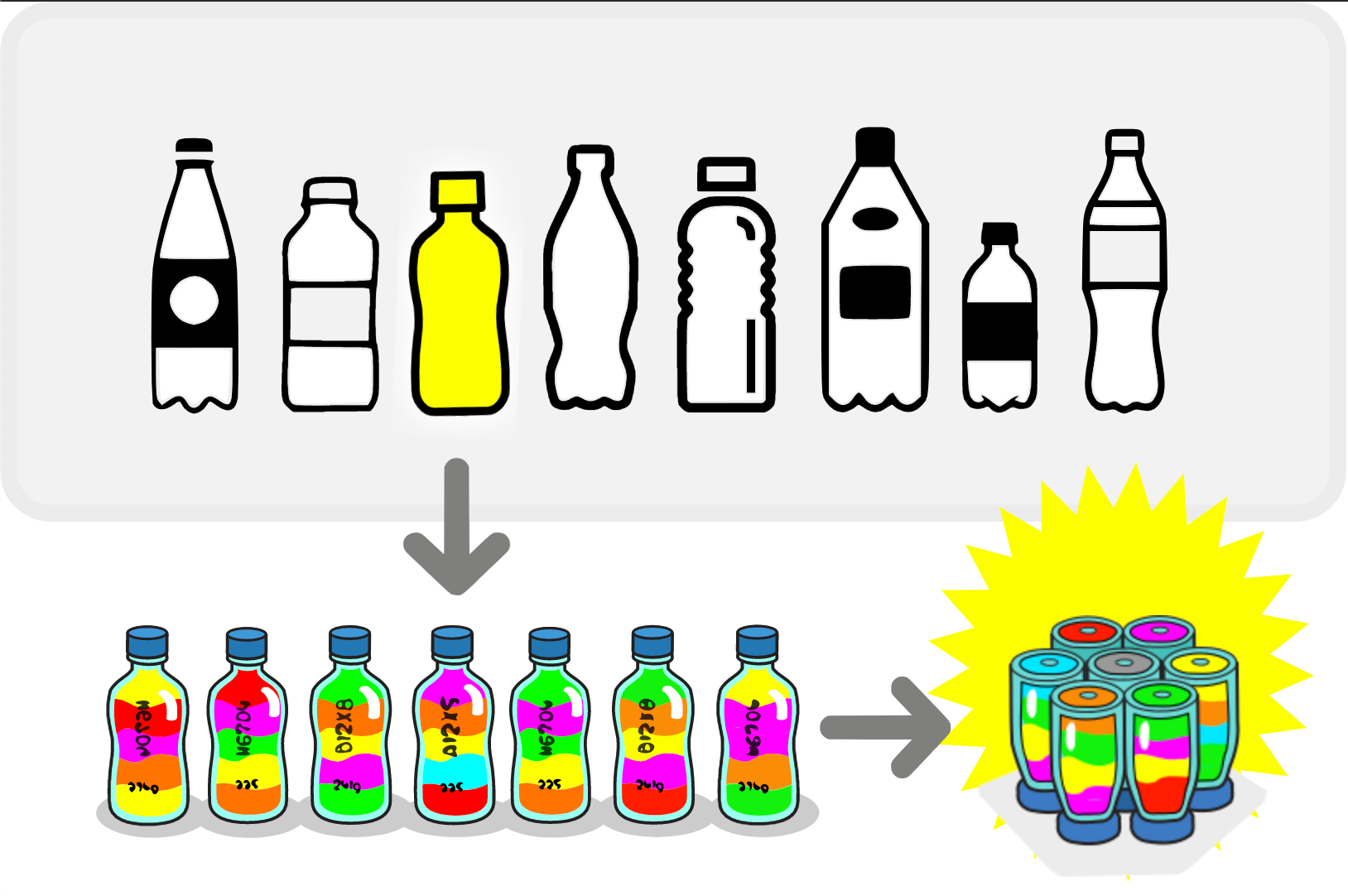 The plastic bottle should be cleaned and dry. Stuff the inorganic matter into a bottle using the help of a sturdy, strong stick. The stick is key in making sure the bottle brick becomes compressed enough. Otherwise, your brick will not be sturdy enough to hold up any kind of structure. If you don't have a stick on hand, you can use a wooden spoon or make your own bottle-bricking stick by attaching a tennis ball to the end of a wooden dowel.
Article continues below advertisement
Stuff a few pieces of trash at a time into the bottle, and every so often, compress it all with the stick. If you have a particularly large piece of trash, try cutting it up into smaller pieces before adding it to the bottle brick. Once the trash is compact, you can add more, then repeat the process until the bottle is full. One bottle brick can usually fit several weeks of plastic trash inside, so make sure to fill it completely.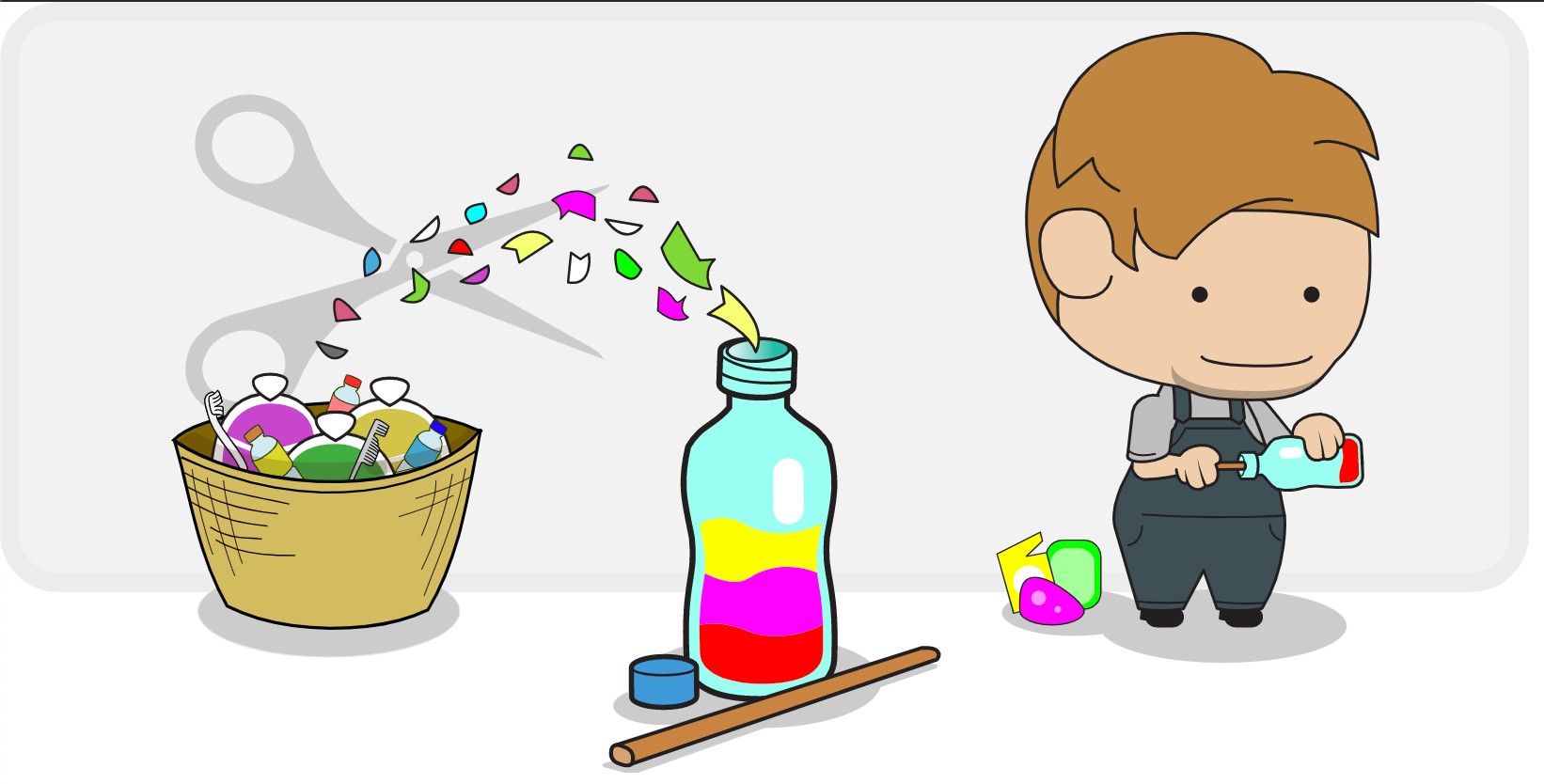 Article continues below advertisement
Once the bottle is fully stuffed, screw the cap back on tightly. You will need to make quite a few bottle bricks to turn your bricks into a bench. If you are not sure of what to do with your bottle bricks once they are finished, reach out to Earth Bench at brennan@earthbench.org for more information on how to turn your bottle bricks into a bench.