Guinness Beer Could Soon Be Made With Regeneratively-Grown Barley
Guinness has been around since 1759 — but just because the beer company is old doesn't mean it isn't progressive. In fact, Guinness just announced a new regenerative agriculture pilot program that the brand believes will be one of Ireland's most ambitious agriculture programs in history.
Article continues below advertisement
"It is welcome that one of Ireland's most iconic brands is taking a strong leadership position on farming and the environment, as we all work towards reducing carbon emissions and meeting our ambitious but necessary climate change targets," stated Charlie McConalogue TD, Ireland's Minister for Agriculture, Food, and the Marine.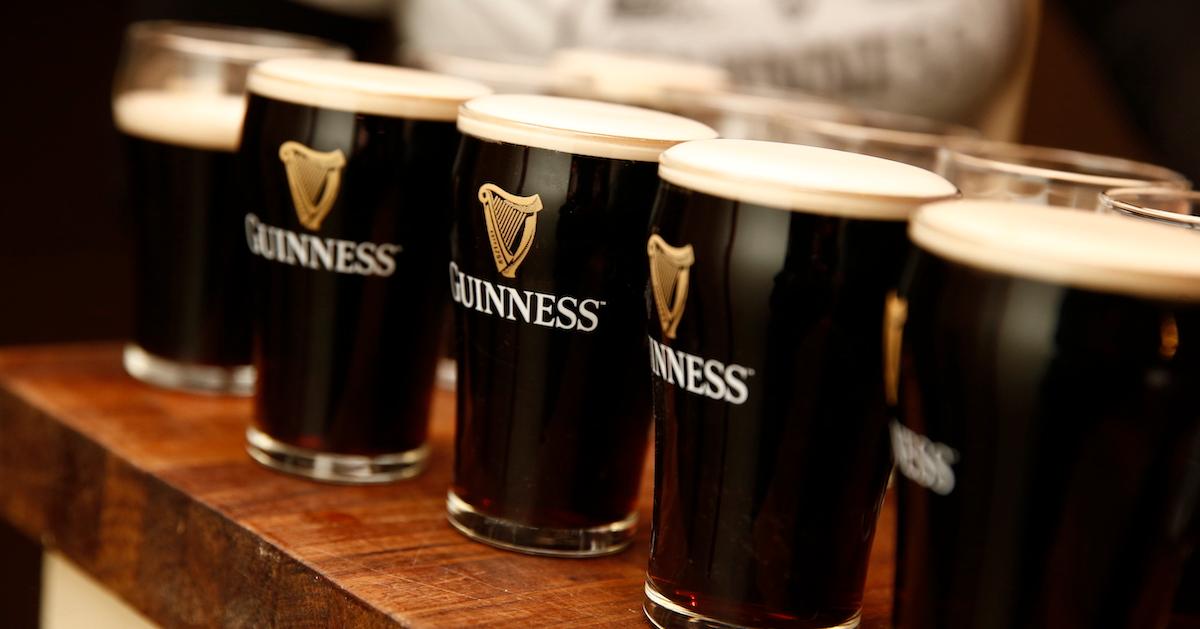 Article continues below advertisement
Guinness will start growing barley in a regenerative agriculture pilot program.
On Feb. 23, 2022, Guinness' parent company Diageo unveiled a new three-year farming program, in which it will grow barley using regenerative agriculture practices. The program is set to kick off its first phase in the spring of 2022, with at least 40 farms participating to start.
Ultimately, Guinness hopes this program will allow the company to grow barley for its beer with less carbon emissions than traditional farming methods produce. Additionally, Guinness believes this program will: improve soil health, sequester carbon, boost biodiversity; require less synthetic fertilizer; improve water quality; and create better work conditions and livelihoods for farmers.
Article continues below advertisement
"The great thing about regenerative agriculture is the simplicity of the approach," Walter Furlong Junior, a farmer involved in the pilot program, said in a statement.
"It's not a complicated process — it works in harmony with nature whilst providing a commercial benefit for farmers," he continued. "We already use regenerative agricultural practices and have seen a marked improvement in the quality of the soil on our farm. It is a highly effective approach that leads to much better outcomes."
Diageo intends to "openly share the results from the pilot programme so that other farms can learn and adopt practices that have demonstrated the highest potential impact from an environmental and farm profitability standpoint," Diageo Europe's president John Kennedy said in a statement.
"Like the Irish farming community, we are 'all in' for the long haul – for our people, products, partners and planet," Kennedy added.
Article continues below advertisement
The pilot is part of Diageo's 10-year sustainability action plan, which has a goal of bringing the carbon emissions across its direct operations down to net zero, as well as cutting scope 3 emissions in half, by the year 2030. These goals may sound ambitious, but they are pretty standard and very doable for a large company. We hope to see Diageo achieve them well before 2030, and then continue to implement initiatives like these to reduce its impact further.
These sustainability goals apply to all 200-plus brands that are part of Diageo, including Baileys, Captain Morgan, Casamigos, Cîroc, Don Julio, Johnnie Walker, Ketel One, and Smirnoff.
Article continues below advertisement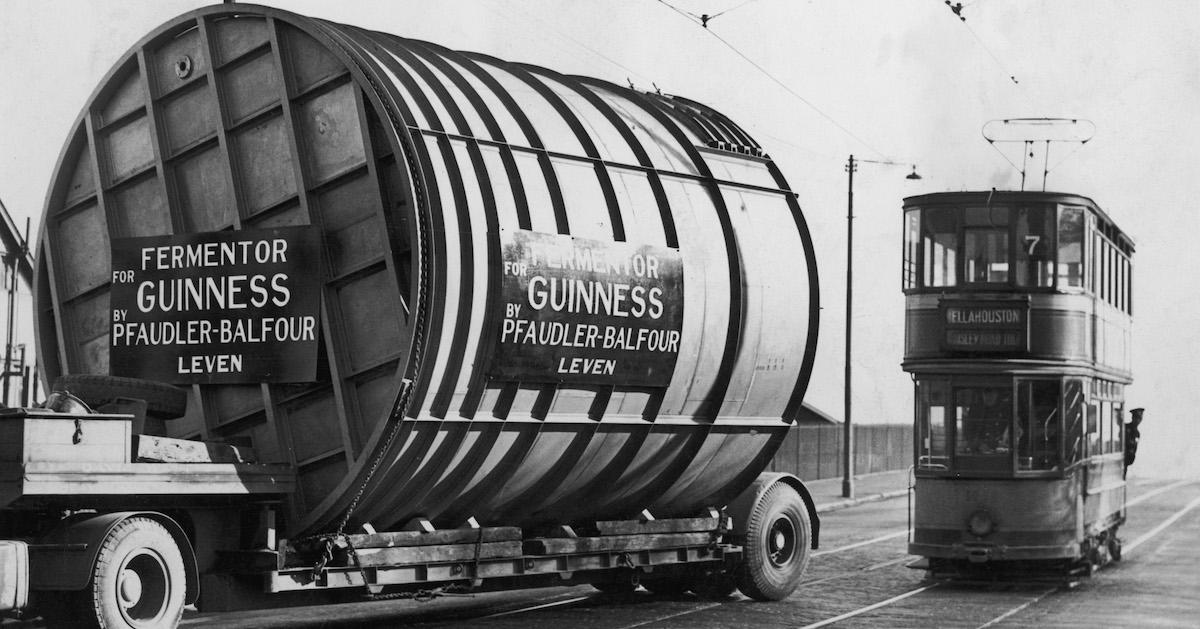 Guinness proves that a major company can make efforts to be more sustainable.
Guinness has carried out a few other sustainability-guided and humanitarian programs in the past. In the early months of the pandemic, Guinness sent employees to collect hundreds of thousands of kegs from closing bars in Ireland that would otherwise go to waste; they then decanted the liquids, and distributed it to Christmas tree farms, as beer contains nutrients that help Christmas trees grow.
Article continues below advertisement
And in honor of St. Patrick's Day in April 2021, Guinness donated $600,000 to a number of organizations fighting food scarcity nationwide, including first responder organization Team Rubicon.
No major company is perfect, and Guinness still has a long way to go in terms of becoming a truly sustainable and circular company. That said, it's great to see such an old, established, and massive company finding ways to use its resources and influence for good.
Green Matters' new book, Green Living, is the perfect guide to living an eco-friendly lifestyle for people at every stage of the process. You can order Green Living here.