Crack Open a Sustainable Beer, for National Beer Day
April 7 happens to be National Beer Day, and to honor our favorite hoppy drink, we've rounded up a list of our favorite sustainable beers.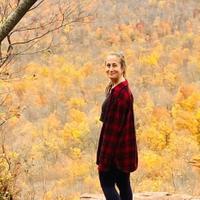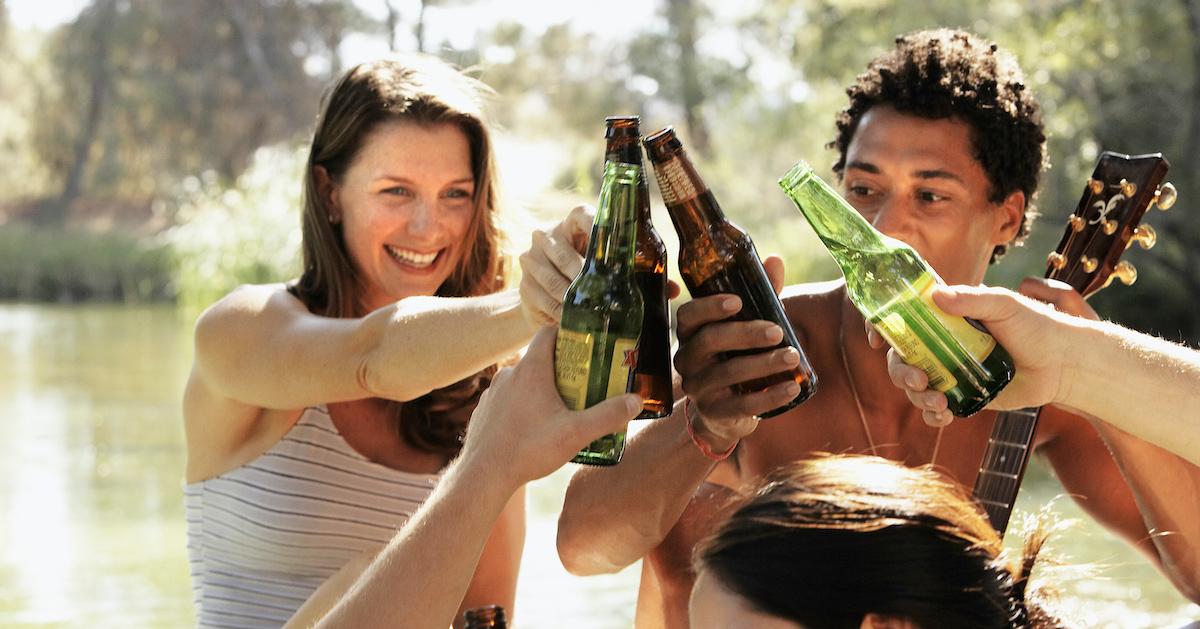 We're literally hop-ping for joy, because Wednesday, April 7 is National Beer Day. And although beer packaging — for the most part — is completely recyclable, there are various breweries and brewing companies that take their sustainability practices to the next level, in terms of sourcing organic ingredients, implementing green brewing practices, and more.
That said, we'll most likely be cracking open a beer from one of the below sustainable breweries, to celebrate National Beer Day this year.
Article continues below advertisement
BrewDog
BrewDog is currently participating in a program called Buy One Get One Tree alongside the Eden Project, for which the brewery is planting a tree for every four, six, or 12-pack purchased, until 1 million trees are planted. The brewery, which is famous for its Elvis Juice, is the first global carbon-negative beer brand, which has implemented eco-friendly business operations, brewing and distribution methods, and energy supplies.
Corona
Wait... what? The popular beach beer has made this list after they started using biodegradable six-pack packaging made from barley straw, a commonly wasted ingredient during the beer production process. The process of recycling barley straw into fibers uses 90 percent less water than it takes to turn wood into paper (or cardboard), and it won't result in severe animal injuries as plastic ones do — and TBH, there's nothing better than sipping a Corona classic.
Article continues below advertisement
Ithaca Beer Co.
In 2018, Ithaca Beer Co. partnered with Renovus Solar to install rooftop solar panels at the brewing facility. The 200-kilowatt system, which consists of 666 locally-made panels, has offset over 25 percent of the company's electrical needs and conserved over 250,000 pounds of coal burned yearly. If you enjoy IPAs, try the Flower Power — it'll make you feel like a granola queen.
Article continues below advertisement
Common Roots
Upstate New York-based brewery, Common Roots, runs a charity called the Common Roots Foundation, which donates to environmental, wellness, and community-based causes in the area on a regular basis. We love all of the beers the brand has to offer, but Snowy Mounds is a wintertime fave.
Article continues below advertisement
Fremont Brewing
Seattle's Fremont Brewing Company, which is beloved for its Disco Wolf brew, has implemented a wide variety of sustainable initiatives to ensure it's doing the most for the environment. Its ingredients are all-organic and locally-grown, the brand has invested in 60 percent renewable energy, committed to using recycled materials for packaging, transitioned to on-site steam instead of natural gas, and made extra efforts to conserve water during the brewing process.
Article continues below advertisement
Two Roads Brewing Company
Back in 2014, Two Roads Brewing Company announced it would be installing a $255,000 solar thermal system to for clean energy. The system, which consists of 70 panels, is manufactured by Apricus Solar Company. One of the brand's new brews, I'm Speaking, is an ode to VP Kamala Harris for National Women's History Month, and it literally tastes like girl power.
Article continues below advertisement
Budweiser
On St. Paddy's Day, Budweiser pledged enough Renewable Energy Certificates (REC) to cover every single beer brewed in the U.S. for a whole day. The brand also created a pledge called the Green Electricity Beer Bar, for breweries to commit to transitioning to 100 percent green energy by 2030. Needless to say, the beer giant is making strides in the sustainability department — and let's be real — the company's new hard seltzers are fire.
Article continues below advertisement
21st Amendment
For Women's History Month, Cali-based brewery, 21st Amendment Brewery partnered with Pink Boots Society and animator Robin Eisenberg to unleash Moon Boots IPA, which advocates for the advancement of female beer industry leaders. Along with the beer, the brewery is funding three Certified Cicerone Level-Two Course & Exam Scholarships and one "Women In Leadership" Certificate Scholarship. The brand also advocates for cans over bottles, as it requires less energy.
Article continues below advertisement
Brooklyn Brewery
New York's Brooklyn Brewery established a Green Team in 2013 to coordinate sustainable initiatives, and ensure all aspects of the brewing process are sustainable. The facility has heat exchange systems and high-efficiency boilers that lower energy usage during the brewing and sanitation processes. The Newtown Creek Wastewater plant were also renovated, so waste could be disposed through city drainage, and lighting is 100 percent LED. If you have the chance, make sure to try the Bel Air Sour.
Article continues below advertisement
Guinness
For St. Patrick's Day, Irish beer giant, Guinness, donated $600,000 to Team Rubicon in addition to various organizations fighting food scarcity nationwide, according to a press release. The company, which is famous for its stouts, has also reduced greenhouse gas emissions company-wide by 50 percent over the last year, by 509,000 metric tonnes total.