Compostable Wild Grass Straws Are Vietnam's Newest Zero-Waste Straw Option
A Vietnam company is making compostable, chemical-free straws out of wild grass.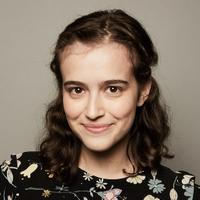 As the world becomes increasingly aware of the plastic crisis, more and more people are saying no to plastic straws. To combat the issue, people all over the world have come up with new, more sustainable materials to make straws from. Most recently, a young Vietnamese entrepreneur released a straw made of wild grass, which has been taking off on social media.
Article continues below advertisement
Tran Minh Tien is the owner of Ống Hút Cỏ, a Vietnam-based company that makes two kinds of straws out of sedge grass, which grows wild along the Mekong Delta, The Epoch Times reported. As explained in a Facebook video by VnExpress International, the sedge grass has a hollow stem, so it is naturally straw shaped. The video details the process of how the grass is turned into food-safe straws.
Article continues below advertisement
To make both the fresh straws and the dried straws, the grass is harvested, washed, and cut into straw-sized tubes. Then, an iron rod is used to clean the inner part of the straws, followed by one last washing.
If the batch of straws is going to be sold fresh, a bundle of 100 straws is collected and then wrapped in banana leaves. Ống Hút Cỏ's website says the fresh straws last for about two weeks in the fridge, and are best stored in a ziplock bag. (You probably know that ziplocks are not the most eco-friendly option, so if you ever wind up with these straws, consider repurposing ziplocks or another plastic zipper bag that's already in your home rather than buying new ones.) If you want to make the fresh straws last even longer, the company's website suggests boiling the straws with some salt, letting dry, and then storing in a cool dry place.
Article continues below advertisement
If the batch is going to to be sold dried, after the final washing, the straws are left out in the sun for two to three days, and then baked in an oven. This dries out the straws, and extends their shelf life to about 6 months at room temperature. At the moment, the straws are only being sold in Vietnam, but Ống Hút Cỏ is experimenting with selling the dry straws to other countries.
Article continues below advertisement
Both kinds of grass straws are edible (Ống Hút Cỏ says chewing them after meals can actually help clean your teeth and gums), compostable, free of chemicals and preservatives, and affordable. The fresh straws cost about 2.6 cents each, and the dried cost about 4.3 cents each, according to VnExpress International.
Article continues below advertisement
Zero Waste Saigon, a Vietnam-based company that aims to raise public awareness of the plastic crisis, also sells grass straws made from the Mekong Delta's wild grass. Tran Minh Tien tells Green Matters that Zero Waste Saigon's straws come from a different manufacturer than Ống Hút Cỏ.
While going straw-free is the most eco-friendly option, many people rely on straws or prefer them, for a variety of reasons. That said, it's awesome that options like these wild grass straws are now on the market.