The Global Climate Strike vs. Black Friday
The next Global Climate Strike will be on Black Friday, protesting consumerism as well as the climate crisis.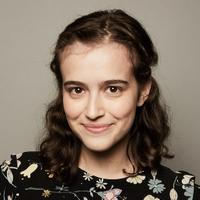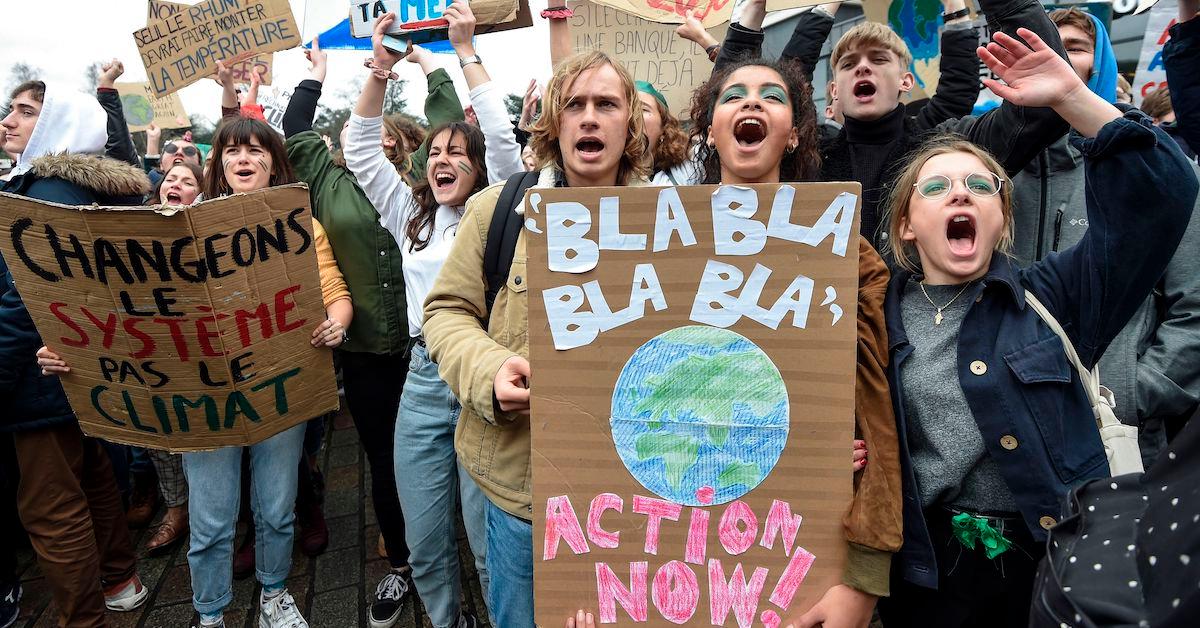 Article continues below advertisement
"Thought we were done? See you on November 29 and December 6," reads a post on Fridays for Future's official Instagram account. "NEXT GLOBAL CLIMATE STRIKE! The 29th of November is #ClimateActionDay and cities all over the world will have strikes and demonstrations for the climate. The 6th of December is in the middle of COP25 and climate activists, children and youths will be joining strikes and demonstrations all over."
According to Climate Action Day's website, the annual holiday falls on Nov. 30 this year, one day after the strike. It makes sense that the Fridays for Future team planned the next big Global Climate Strike to coincide with Climate Action Day, for a double dose of climate activism.
Article continues below advertisement
But what makes the choice of date most notable is the fact that Black Friday is one of the busiest shopping days of the year in the U.S., according to Sensormatic Solutions via Forbes. And even though Black Friday is always the day after Thanksgiving, a holiday only celebrated in the U.S., Black Friday has extended to countries all over the world. According to Bustle, in 2016, stores in around 20 nations offered Black Friday sales.
Article continues below advertisement
By scheduling the Global Climate Strike on a day that represents consumerism, it makes the strike a double protest of sorts — not only of the climate crisis, but also of the conspicuous consumption that Black Friday promotes. And as it just so happens, those two ideals go hand in hand. The production of new things — from clothing to electronics to cars to single-use plastic items — has a significant impact on the planet. Textiles production produces about 1.2 billion tons of greenhouse gas emissions annually, a figure larger than the emissions from all international flights and maritime shipping trips combined, according to the Ellen MacArthur Foundation, and as reported by CBS News.
Article continues below advertisement
When we buy new items from big-box stores or companies, we are creating a demand for more fossil fuels, which are used heavily in production and transport of fashiony off, appliances, and more. For that reason, avoiding buying new things is a great way to lower our environmental impact — and Greta Thunberg agrees.
The 16-year-old pioneer of the climate strikes is a fan of "shop stop," meaning she does not buy new things unless she absolutely has to, as she explained on The Ellen DeGeneres Show last week. With a little patience, we can find almost anything we need at secondhand shops or on secondhand apps like Poshmark or thredUP, allowing us to take things out of the waste stream instead of creating a demand for new items.
Article continues below advertisement
So, to march in the Global Climate Strike, participants will conspicuously have to abstain from shopping for discounts on Black Friday. It will send a message to those standing on the sidelines, Macy's bags in hand, that fighting to protect our Earth is more important than buying discounted Ugg boots.
Article continues below advertisement
Another reason Nov. 29 is an interesting choice for the Global Climate Strike is because many students across the U.S. will already have the day off from school, meaning they won't need to skip class to participate. While Black Friday is not a government holiday, most U.S. schools will close that day to give students and staff four-day holiday weekends. The last Global Climate Strike was on Friday, Sept. 20, so every student who attended had to skip school for the day as part of their protest.
It will be interesting to see if holding the strike on Black Friday will result in a high U.S. turnout since kids already have the day off, or a low turnout, since people may be spending time with their families or traveling.
Either way, the strike will send a powerful message to people all over the world that there is no time to waste when it comes to fighting the climate crisis.