5 Recycling Projects for Kids
Teach your kids the value of recycling with these craft projects.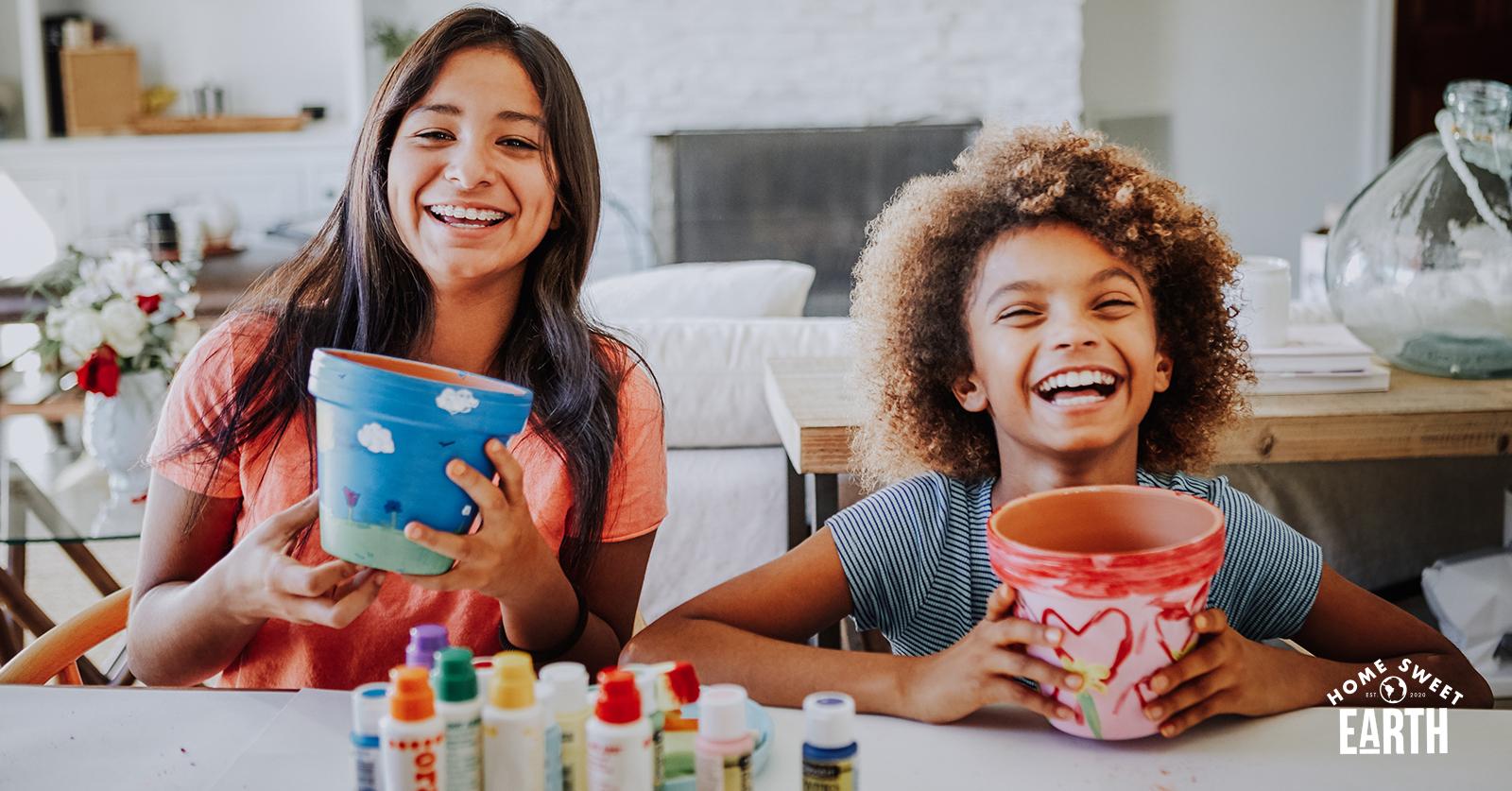 With so many of us stuck indoors due to coronavirus quarantine restrictions, it's the perfect time to teach your children about recycling through some fun and easy DIY recycling projects.
Article continues below advertisement
Recycling projects for kids are really the best of both worlds; not only are do-it-yourself crafts a fun bonding experience for families, but they can also be turned into educational opportunities. Recycling is so important for our planet and for our futures, so the earlier you can teach your kids about the benefits of recycling, the better.
And because educating children about the importance of recycling should never be boring, the best way to do it is through DIY projects that are fun, engaging, and easy for small hands.
Ready to get crafting? Keep reading for 5 recycling projects for kids!
DIY Key Wind Chime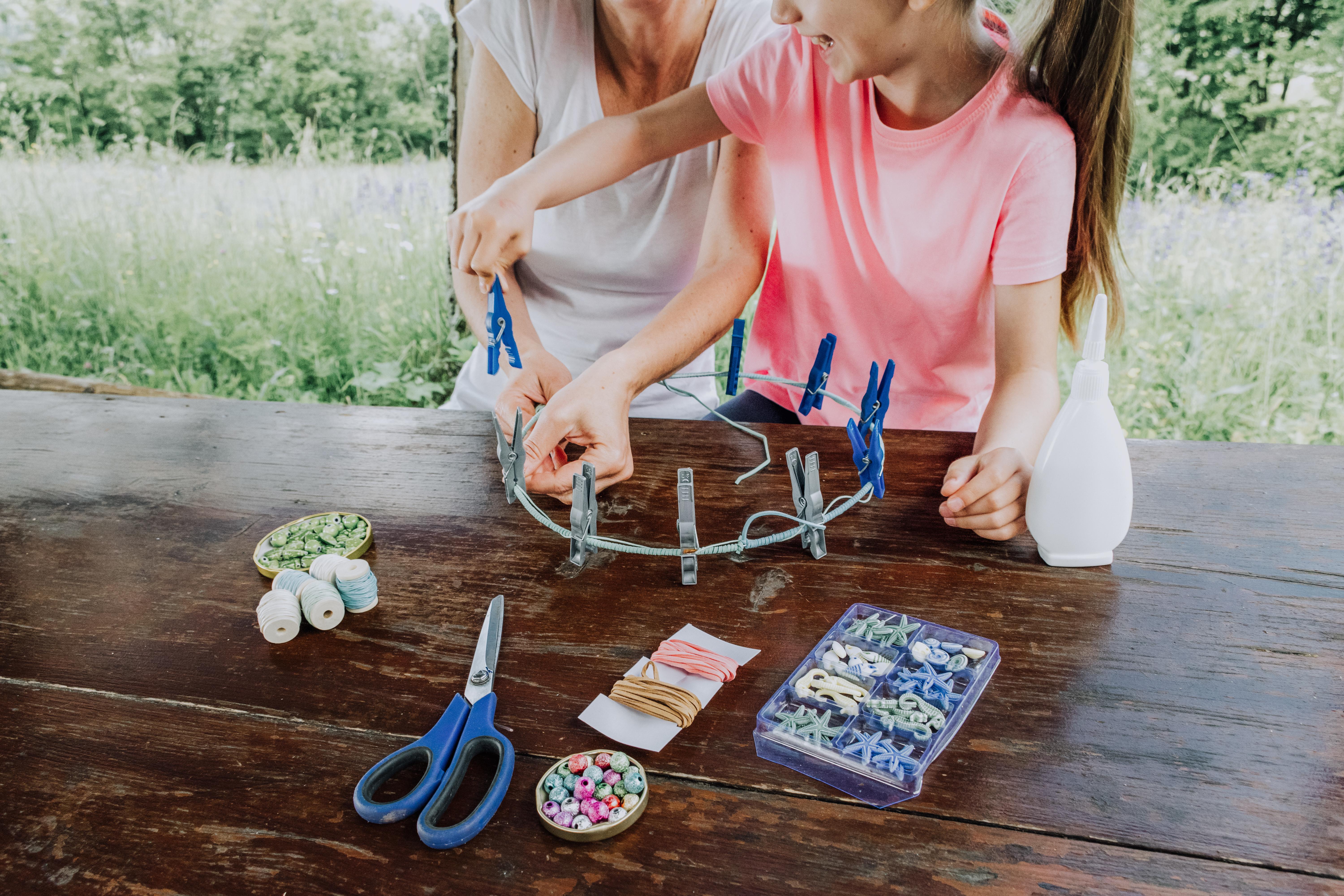 One of the top DIY recycling projects that adults search for is a DIY wind chime. There are so many different "right" ways to make a wind chime, but we particularly love this idea if you have old, unused keys stored in a draw somewhere.
From Inner Child Fun, materials needed include twine, multiple keys, paint, and a medium-sized tree branch that can sustain the weight of the wind chime.
Article continues below advertisement
Help your kids paint the branch and then the keys different colors. Once the paint dries, tie the string to each key, then to the branch. After all the keys are tied to the branch, you'll need one more longer piece of twine to attach the branch to a tree or your patio — wherever you're going to hang the DIY key wind chime from.
Article continues below advertisement
Recycled Egg Carton Mermaids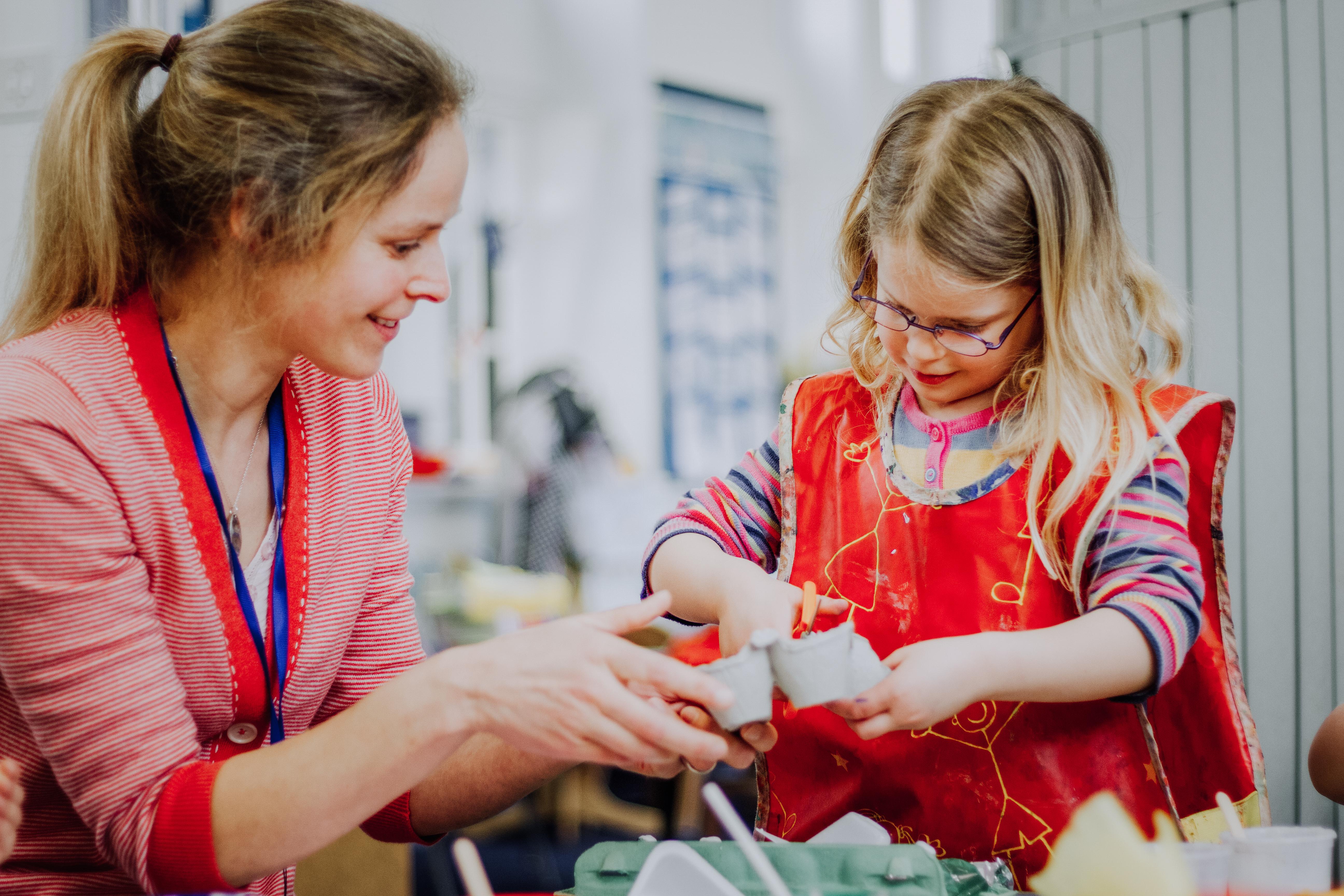 With a recycled egg carton, a small paper tube, a hot glue gun, twine, scissors, and some paint, you can bring these recycled egg carton mermaids to life like they're magic.
Adapted from Art Camp LA, you can get creative and turn your mermaids into a garland, a mobile, or just hang them from the walls or ceiling for some cute decorations in your little one's bedroom.
Article continues below advertisement
Repurposed Candle Jars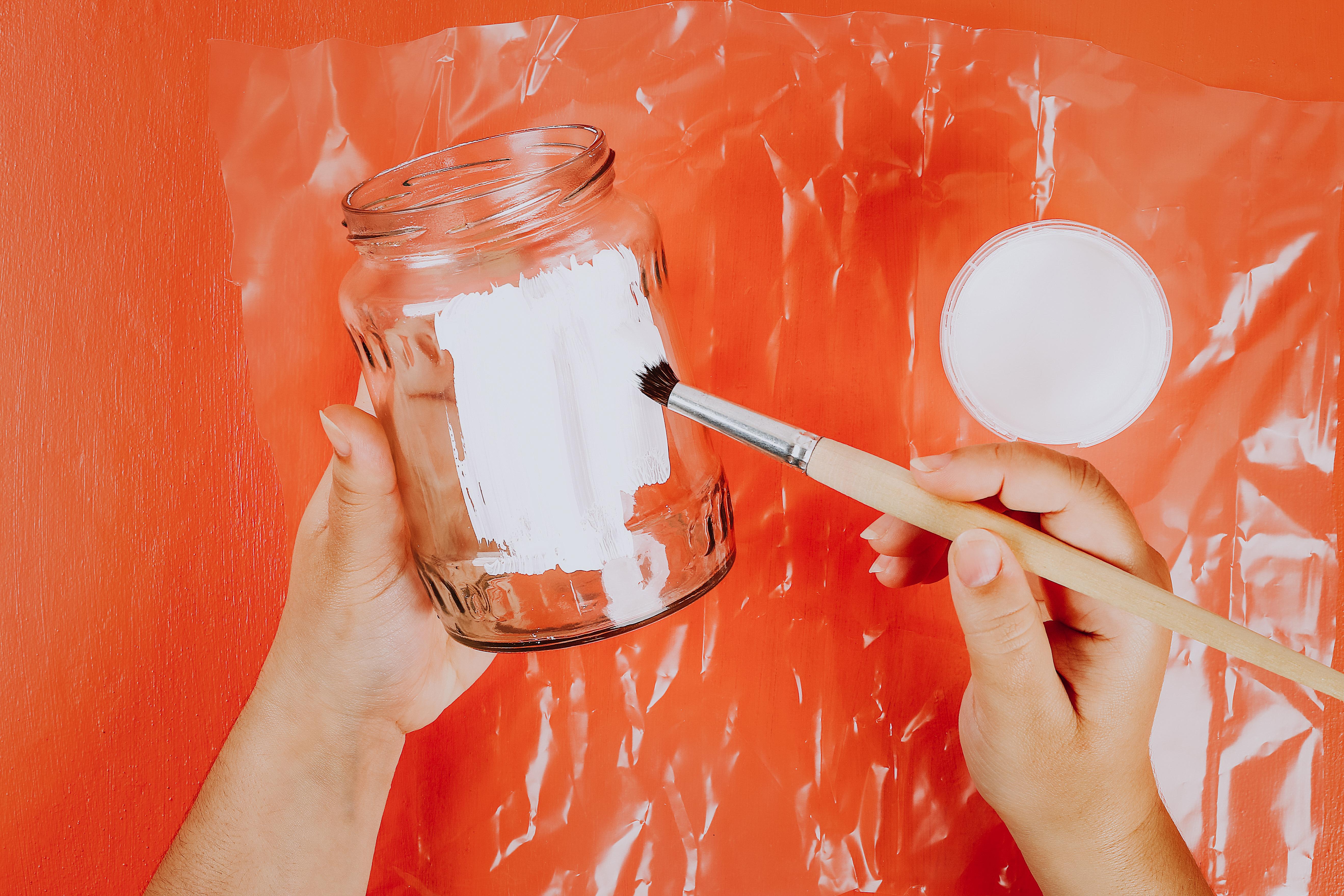 Did your candle burn down to the bottom? That's alright — but don't toss that glass jar! There are so many different ways you can use an old glass candle jar, specifically for storage in either a pantry closet or in a desk. This candle jar upcycling trick comes from Instrupix, and while removing the excess candle wax and wick might be a grown-up's work, kids will love helping you sort different items into the jars. Whether you use it to house nuts or other bought-in-bulk snacks, or rubber bands, Q-tips, or other office supplies, this recycling project is also a great lesson in sorting and categorizing like items.
Article continues below advertisement
Recycled Soda Bottle Planters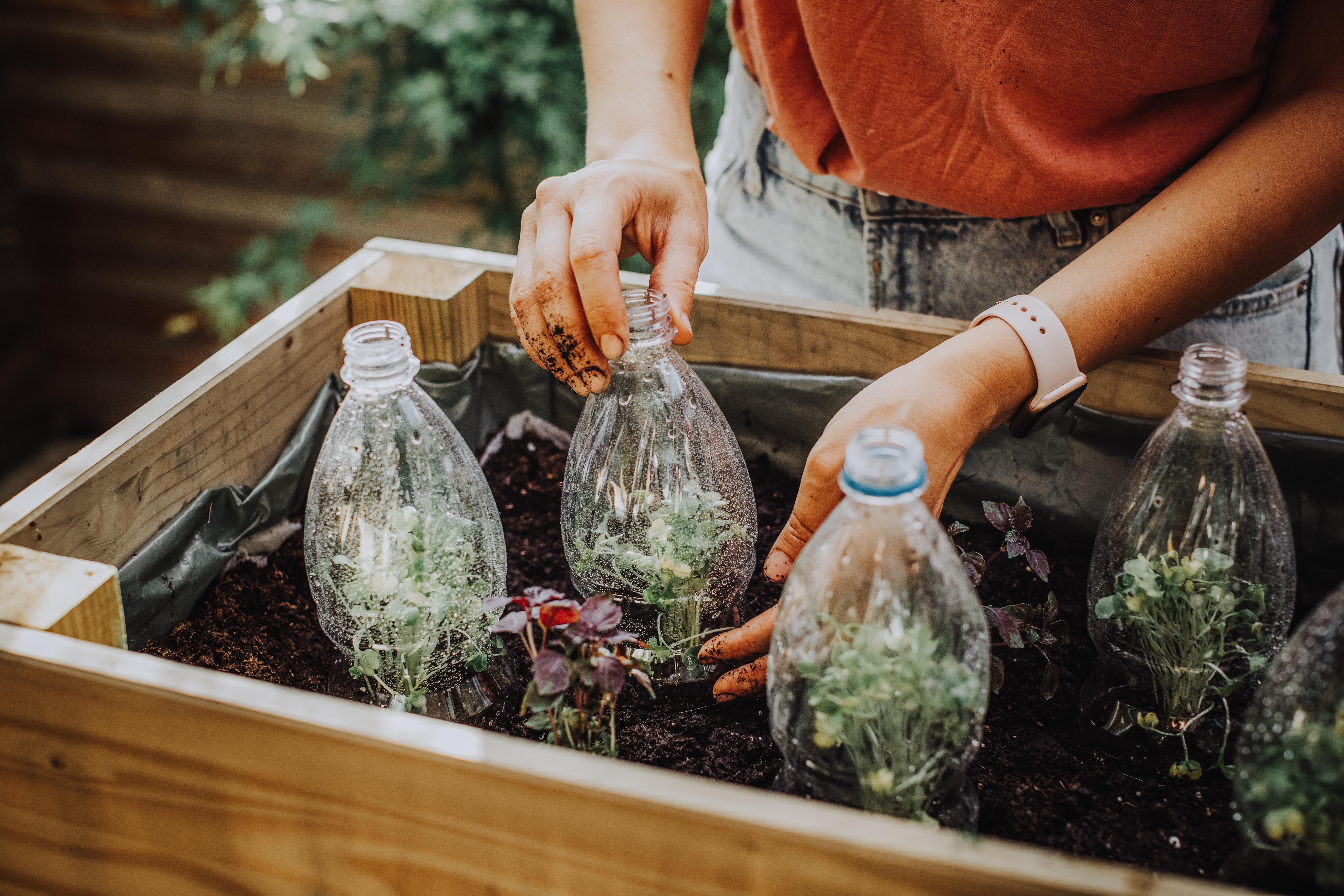 Instead of recycling old, single-use plastic soda bottles, teach your little one about upcycling by making the bottoms of the bottles into planters. For this idea, which comes from Craving Some Creativity, you'll need paint, scissors, a ruler, a Sharpie, and maybe some adhesive remover to get rid of some of the goo from the label.
Article continues below advertisement
Help your DIYer-in-training to cut the plastic bottles into your desired shape — frogs, rabbits, and pigs are some of the inspiration provided at Craving Some Creativity — and then let your child go crazy, painting and/or using a Sharpie to draw on the faces once the paint is dry.
Once the project is all set, add potting soil and the succulent or other plant of your choice.
Article continues below advertisement
Egg Carton Ocean Craft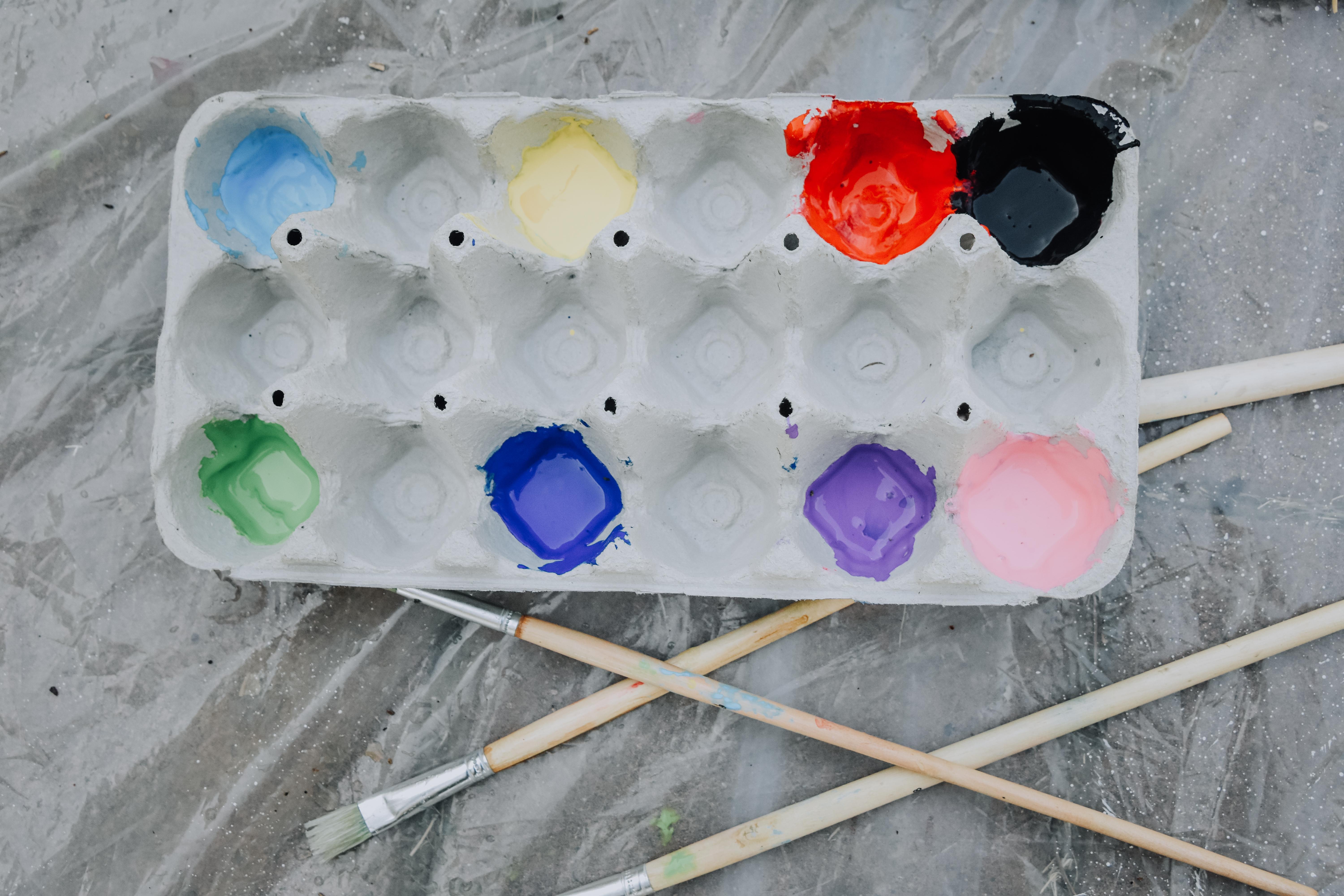 Make a diorama-esque ocean craft with this recycled egg carton idea from The Imagination Tree. You can use whatever craft materials you have available — foam, gems, glitter, paint, paper, markers, and whatever else — to make coral, fish, and some other sea creatures. If you're able to collect some shells, rocks, sea glass, and pebbles from the beach, you can hot glue them to your ocean egg carton, too, for a more realistic aquatic scene.
Article continues below advertisement
This article is part of Green Matters' 2020 Earth Day campaign, #HomeSweetEarth, which aims to remind readers that the one thing we all have in common during this hectic time is our home: our shared home, planet Earth. We hope our stories this week will inspire you to connect with and honor the Earth during the pandemic — and beyond.