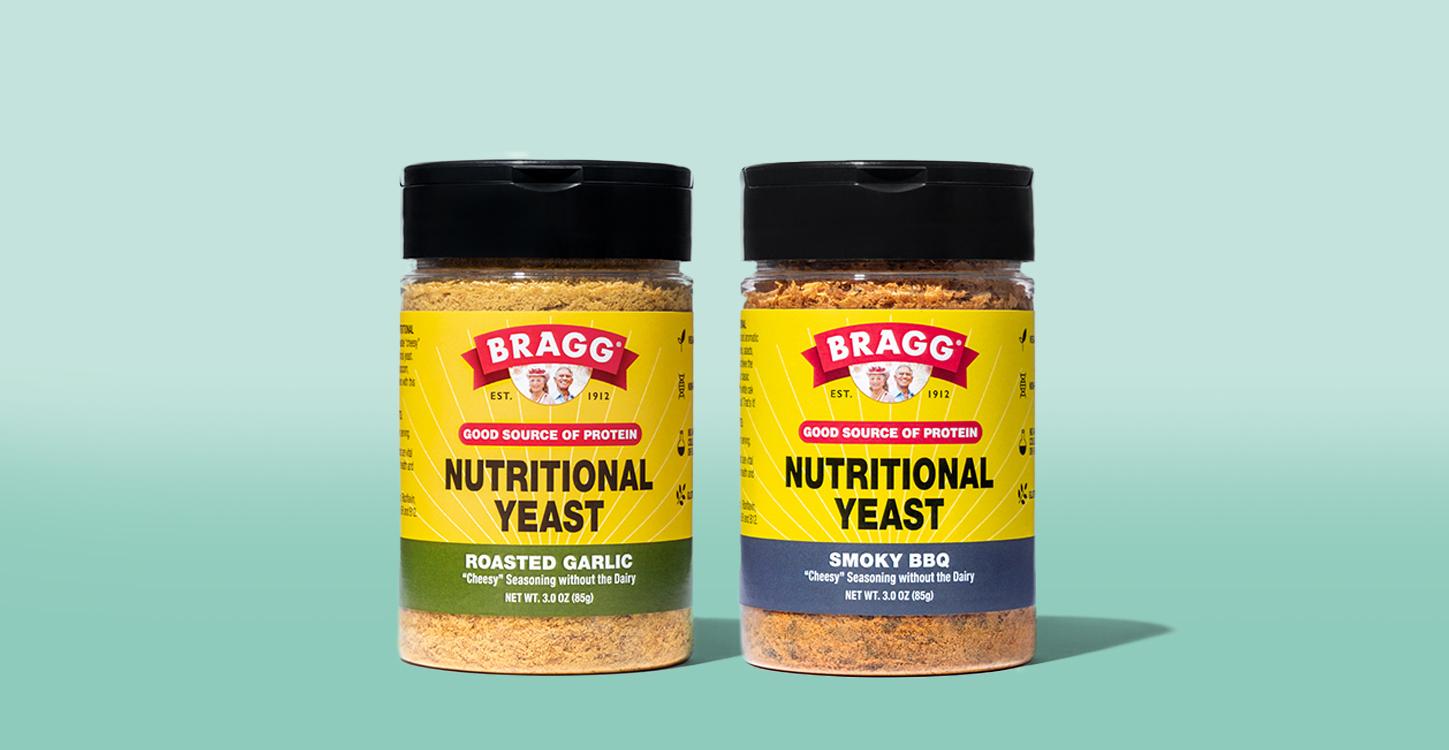 Flavored Nutritional Yeast Just Dropped, and It's About to Rock Your Kitchen (Exclusive)
You can now buy flavored nutritional yeast, and it comes in two flavors: Roasted Garlic and Smoky BBQ.
Once you try cooking with nutritional yeast, you'll never want to step foot in another kitchen that isn't fully stocked with the magical, golden ingredient. Often referred to as "nooch," these deactivated, dried yeast flakes add a cheesy, nutty, umami flavor to anything they're sprinkled into or on, whether it's a soup, pasta dish, dairy-free cheese sauce, or even popcorn.
And now, a new noochy product is here to make things even tastier: flavored nutritional yeast.
Article continues below advertisement
"We're so excited to introduce our Flavored Nutritional Yeast Seasonings!" Linda Boardman, CEO of Bragg, tells Green Matters exclusively in an email. "This is a key expansion of our mission to deliver a daily dose of wellness, offering our plant-based and vegan community flavorful new options to consume a complete source of protein and other important vitamins."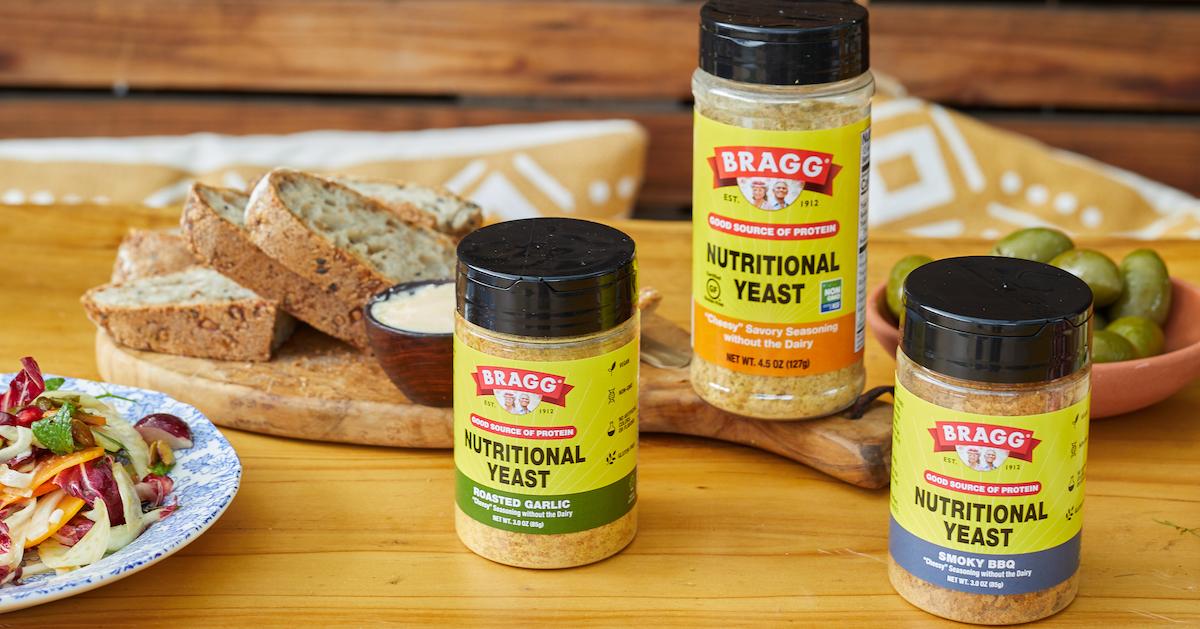 Article continues below advertisement
Flavored nutritional yeast just dropped, and it comes in two savory flavors.
On Tuesday, Feb. 15, health food company Bragg, best known for its nutritional yeast and apple cider vinegar products, is unveiling what it calls "the first flavored nutritional yeast flake on the U.S. market," as a representative for the brand tells Green Matters ahead of the launch.
The product will come in two flavors: Roasted Garlic and Smoky BBQ. Each flavor is vegan, gluten-free, non-GMO, kosher, free of artificial colors and flavors, and contains 5 grams of protein per 2-tablespoon serving, just like classic nutritional yeast.
The Roasted Garlic nutritional yeast's first ingredient is simply dried yeast, followed by natural garlic flavor, sea salt, and various vitamins, and it is made by simply blending inactive Torula yeast with "all natural garlic flavors," Boardman tells us.
Article continues below advertisement
Smoky BBQ's first ingredient is smoked dried yeast, followed by sea salt and vitamins. To make the Smoky BBQ nooch, the process begins with inactive Torula yeast. Then, "once the yeast reaches maturity, it is toasted with hickory and white oak for a delightfully smoky taste," Boardman explains. Starting today, you can purchase each product for $6.99 on Bragg's website.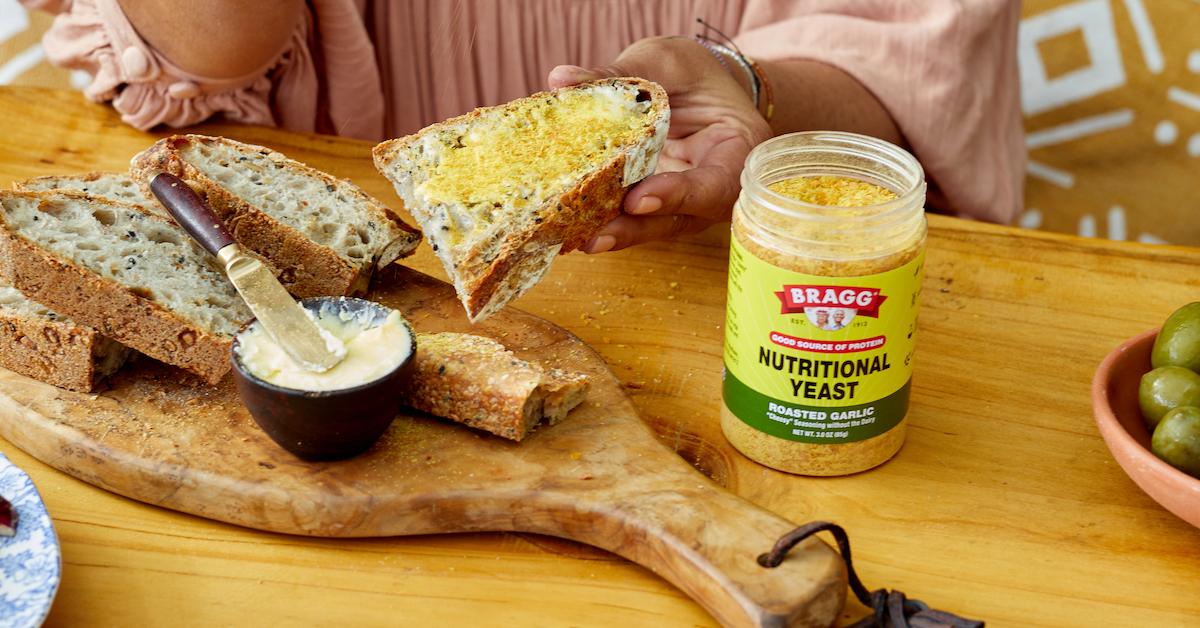 Article continues below advertisement
Bragg wants to build on the popularity of traditional nutritional yeast.
The Bragg team was inspired to create this product based on the popularity of nutritional yeast over the years. "Our Nutritional Yeast has been a top-selling category and historic favorite among our community, which inspired us to think about new ways to diversify the seasoning," Boardman explains. "It was then that we decided to pursue a new line of seasonings that would deliver the same cheesy taste and nutritional value, in two wonderful new flavors."
Article continues below advertisement
"The main selling point for Nooch is that it is incredibly diverse. Whether you sprinkle it as a finishing touch to a meal, or use it like you would parmesan cheese, it is delicious and so easy to incorporate into your daily routine," Boardman adds.
You can get nutritional yeast "blends" from Frontier Co-op.
Green Matters' new book, Green Living, is the perfect guide to living an eco-friendly lifestyle for people at every stage of the process. You can order Green Living here.