Emma Roberts Says Having a Baby Inspired Her to Live More Sustainably (Exclusive)
Emma Roberts recently became a mother to a baby boy — and it inspired her to adopt more sustainable living habits, she tells us as part of our "Green Routine" series.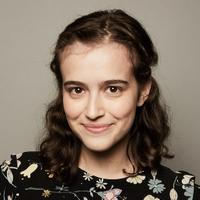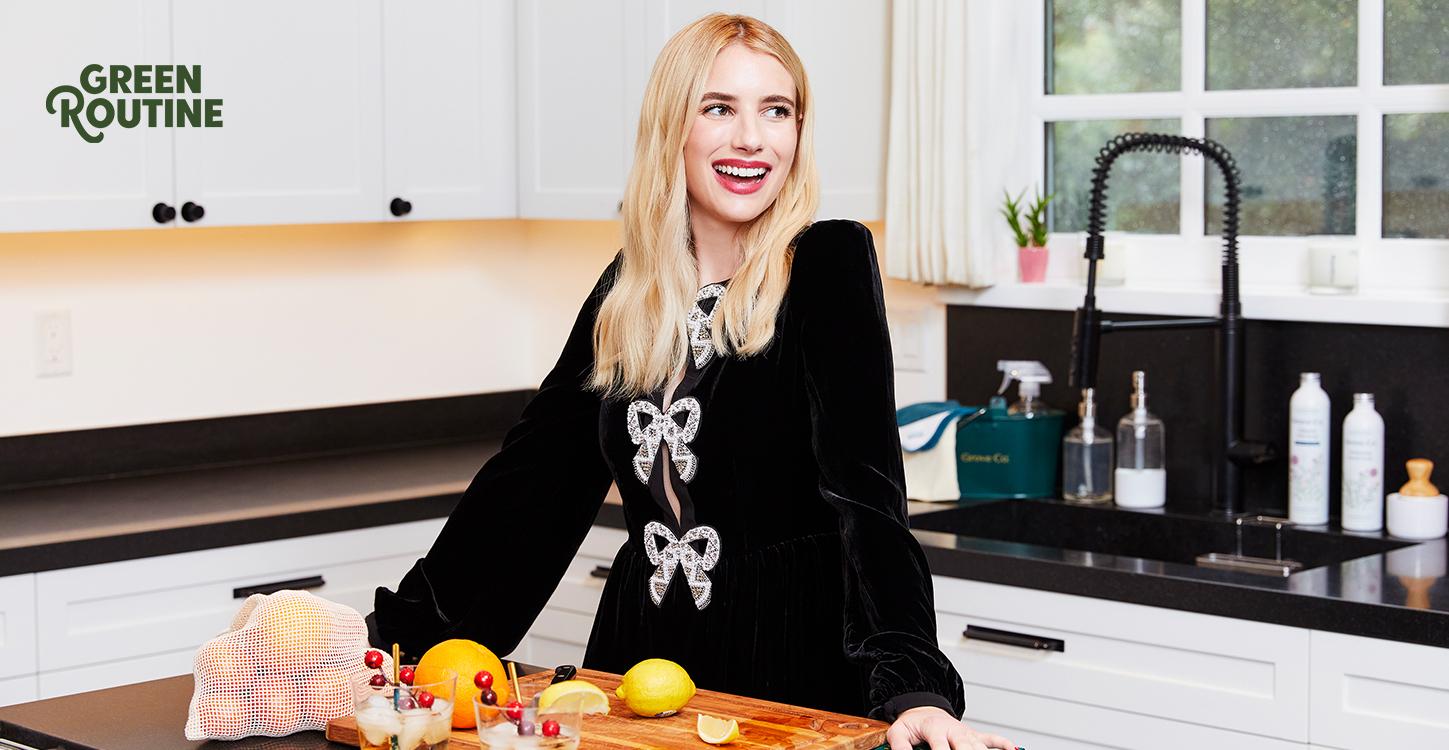 "I want to do as much as I can to leave the planet a better place, especially for the next generation," Emma Roberts tells Green Matters in a recent email.
After welcoming a baby last year with her partner, actor Garrett Hedlund, the actress became acutely aware of the climate crisis, and the power individuals have to make a difference. She began adopting more sustainable living habits, like upcycling packaging waste, using plastic-free cleaning products, shopping locally, and utilizing reusable alternatives when eating and entertaining.
Article continues below advertisement
Known for iconic roles in Aquamarine, Scream Queens, and We're the Millers, Roberts is also a huge book lover, and the co-founder of Belletrist, an online community for people who love to read. The actress has a huge platform, and we love seeing her use it to advocate for eco-friendly living and protecting the environment.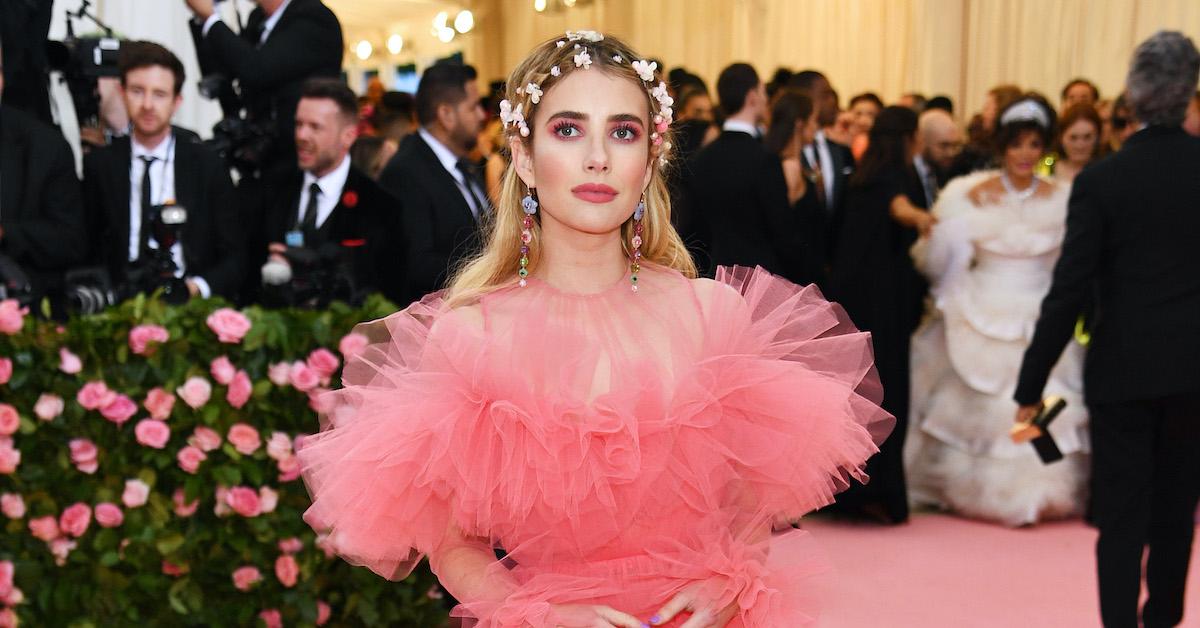 Article continues below advertisement
Roberts recently shared her Green Routine with Green Matters, on behalf of her partnership with Grove Collaborative — something she hopes will "inspire people to be more mindful," and empower them to make more sustainable choices, especially during the upcoming holiday season.
This interview has been edited and condensed for length and clarity.
GREEN MATTERS: Was there a specific moment that inspired you to start living more sustainably?
EMMA ROBERTS: I've become more mindful about what I bring into my home and the products we use in it since I became a mom, and it really opened my eyes to how much waste my household can create every day.
Since partnering with Grove for Plastic Free July this past summer, I learned that only 9 percent of plastic is actually recycled no matter how much we put into the bin. This blew me away and ever since I've become more invested in choosing options that are free of single-use plastic.
Article continues below advertisement
GM: Why is taking care of the planet important to you?
ER: I want to do as much as I can to leave the planet a better place, especially for the next generation. I think making small changes over time can make a big difference.
Article continues below advertisement
GM: What are some specific sustainable living habits you've embraced, either at home, on the go, or on set?
ER: I opt for cleaning products that don't use harsh chemicals. I love using the Grove Co. multipurpose cleaning concentrates with the reusable glass spray bottle. They're plant based formulas, free of harsh chemicals and also free of single-use plastic. They also come in amazing scents like Apple & Pear Blossom which make my house smell incredible.
I like to bring my Grove Co. silicone straws with me to work every day so I don't have to rely on the plastic straws and I try to pack my lunch when I'm going to set so I can avoid using plastic takeout containers.
I've been to a lot of holiday parties where disposable products are the go-to and usually made with plastic which are bound for the landfill. When I'm hosting, I like to use reusable plates, glassware, tablecloths, napkins and straws, and when I do need to use disposables, I opt for things that are biodegradable and compostable.
Article continues below advertisement
GM: What is your advice for people who want to live more sustainably?
ER: Buy local. I try to shop local when I can, which I know can help minimize my carbon footprint. I buy all of my organic produce at my local farmers market and I love supporting these small businesses, too. Not only does it taste so much better but it's better for the environment.
GM: How has having a baby and becoming a mother changed your perspective on life?
ER: Like I said, as a new mom, I started to become more conscious about the products I was using for myself and my family. One of the things I've started doing is collecting decorations for each holiday and reusing them every year. With the exception of buying a few new candles and some fresh florals for tablescapes, I love this because nothing ends up in the trash.
Article continues below advertisement
GM: What is the biggest misconception about living sustainably that you have discovered?
ER: That it doesn't have to be overwhelming. You can make small changes every day that make a big difference over time. The holidays are a great time to start making more sustainable choices.
GM: What are some ways you'll be reducing your impact this holiday season?
ER: I've always considered myself a thoughtful gifter, but this year I'm trying to be even more mindful about what I buy as gifts. I love gifting experiences for people or scoring an amazing vintage find and then gifting it to one of my friends or my mom who I know will enjoy it. It's all in the day-by-day, little steps!
I'm a big candle person, so I like to set a festive holiday mood with clean-burning candles. They are a great way to amp up any tablescape but also make any room smell great.
"Green Routine" is a series from Green Matters that invites notable people in the environmental space to share the efforts they make to live more sustainably.