9 Eco-Friendly E-Bikes and Motorcycles That Will Make Your Commute 10x More Fun
Whether you're looking to sell your car, or if you're looking for a green mode of transportation, check out these eco-friendly e-bikes and motorcycles.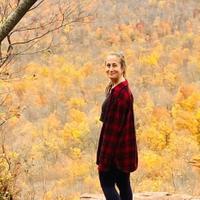 If you're looking to transition to a lower impact lifestyle, ditching your gasoline-powered car is the first step.
Not only does drilling for crude oil and transporting gasoline wreak havoc on the planet, but gas-powered cars also create significant amounts of air pollution. And although electric and hybrid cars are both solid options, an incredibly fun way to travel is by e-bike. That's why we've rounded up a few of our favorite eco-friendly e-bikes and motorcycles.
Article continues below advertisement
Trek's Marlin 8
As a company, Trek takes a wide range of sustainability measures. During production, the company relies on mostly renewable energy, has reduced corporate travel, has eliminated plastic waste, and relies on mostly alternative and recycled materials. Its most popular bike is the Marlin 8 ($1,329.99), though the company offers a wide range of models, at various price points.
Ride1Up Roadster V2
For something less expensive, the Ride1Up Roadster V2 ($945) features a a single speed belt drive, internal Samsung Cells, and a compact LCD display. It's also more stylish than most e-bikes — with the battery stored inside the frame, it doesn't really look like an e-bike. It's also extremely light, weighing around 30 pounds as opposed to the regular 70+ — a definite win for those living in walkup apartment buildings. The company also pays shoppers who promise to replace one car trip weekly with an e-bike ride $40 off their order.
Article continues below advertisement
The Zero DSR
California-based motorcycle company Zero Motorcycles has been making electric motorcycles for over 15 years, and in honor of its 15th birthday last year, the company partnered with the National Forest Foundation to release a special-edition DSR dual sport electric motorcycle, called the Zero DSR ($15,495). The bikes can ride on both the streets and trails, and for each sale, the company donated $500 to the National Forest Foundation.
Article continues below advertisement
Vectrix VX-1
The Vectrix VX-1 (€8,250.00 or $9,358.26 USD) is an electric scooter that uses a lithium-ion battery system. It features a multi-functional throttle, in-wheel drivetrain, and a powerful battery management system. It's also super stylish, comes in a wide variety of colors, and takes only two hours to fully charge.
Article continues below advertisement
Harley Davidson's Electric Livewire
Yes, Harley makes an electric motorcycle! The Electric Livewire (starting at $29,799) comes in three colors. It features instant acceleration and California, Oregon, and Pennsylvania residents who buy one may be eligible for a credit up to $2,500 on their federal income taxes. Plus, you'll look like a total bad-ass — time to buy a vegan leather jacket.
Article continues below advertisement
Junglewood Electric City Bike
Canadian company, Junglewood, has an electric bike that's made for anyone looking to ride around their city in style. The Electric City Bike ($5,499) is made from bamboo, a notoriously sustainable material. It's super sleek and features max overdrive tires, with stainless steel spokes, and birch wooden grips. It can go up to 20 miles per hour and takes five hours to charge.
Article continues below advertisement
Propella 7S (V4.0)
The Propella 7S ($1,299.00) is described as elegant, efficient, and versatile. Weighing only 33 pounds, it's one of the lighter options on this list. It's incredibly dynamic and has 7 speed features, that can handle almost any steep hill. It's easy to take the front wheel off to travel by car (if you're taking it on a road trip) and it can zoom up to 18.5 miles per hour, charging in only 2.5 hours.
Article continues below advertisement
Evoke 6061
For an electric motorbike that charges super quickly, the Evoke 6061 (starting from $24,000) can obtain an 80 percent charge in 15 minutes. That's enough for you to travel 292 miles, and gain speeds up to 142 miles per hour. It's incredibly space-efficient, futuristic looking, and has a super modern feel, too.
Article continues below advertisement
Rad Power Bikes' RadRunner 2
Rad Power Bikes' RadRunner 2 ($1,449) is super customizable. It gets over 45 miles per charge, and features a 750 watt geared hub motor. Electric Bike Review named it the Best Affordable Electric Utility Bike of 2022, and the reviews are overall stellar — it may be worth a shot if you're just dipping your toes into the realm of e-bikes.