Did Impossible Foods Really Test on Animals?
Impossible Foods makes its "meat" entirely from plants, but some vegans have an issue with Impossible — namely, the company's decision to test on animals on occasion.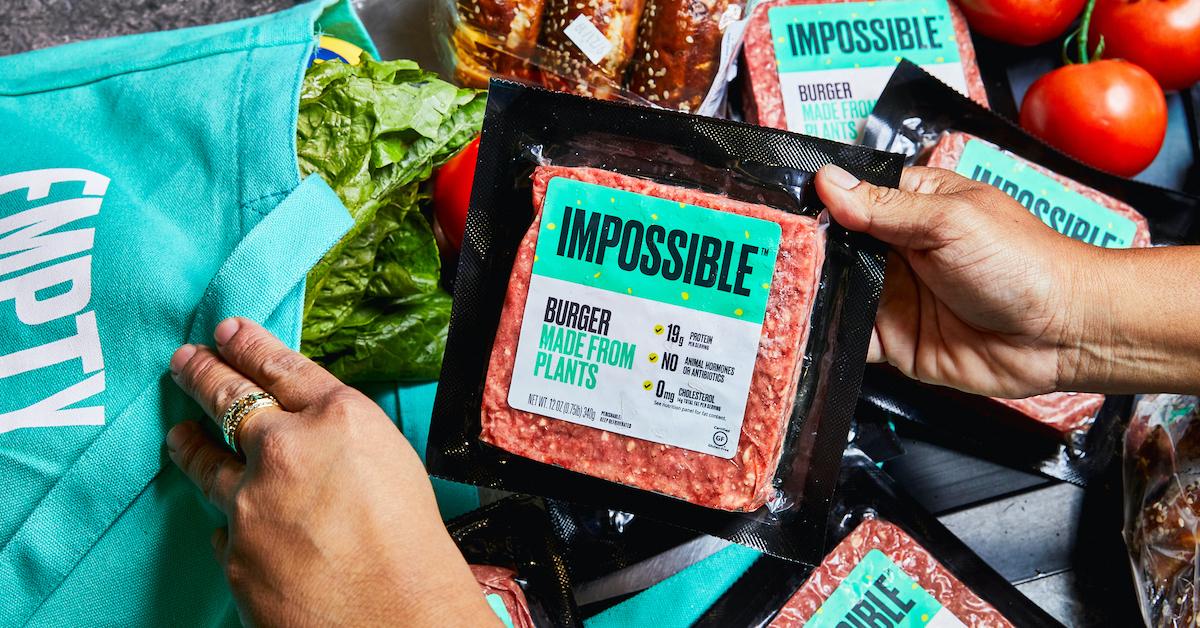 The Impossible Burger is the first plant-based burger that "bleeds," thanks to blood-red beet juice that secretes when you dig in. Since its inception in 2016, Impossible Foods has become well-known for more than just a one-off, meat-eater-pleasing veggie burger. Nowadays, Impossible Foods is known for making meat from plants, whether that's burgers, meatballs, or pork, and Impossible Burgers can be found at mainstream eateries like Burger King, Applebee's, Bareburger, Hard Rock Café, Qdoba, Red Robin, the Cheesecake Factory, Wahlburgers, White Castle, and more.
Article continues below advertisement
But the burger (and other Impossible Foods products) are not without controversy. Though Impossible Foods makes its "meat" entirely from plants, some vegans have an issue with Impossible — namely, the company's decision to test on animals on occasion.
Why did Impossible Foods test on animals?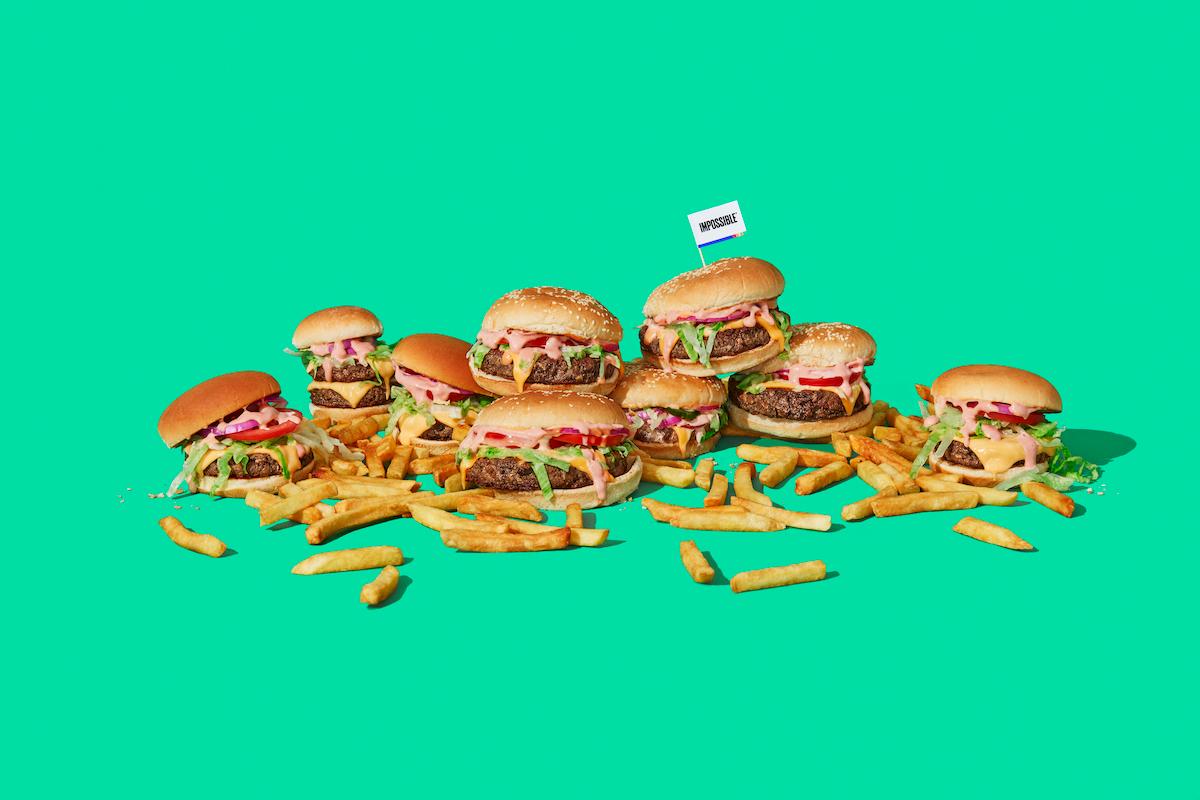 Impossible Burgers are made with an ingredient called heme, which is what makes the plant-based patty taste so similar to beef patties. Heme is an essential molecule that contains iron; it's found in blood concentrations of humans, animals, and also plants, though in plants, it's in a significantly lower concentration.
Article continues below advertisement
The most plentiful plant source for heme is the soybean; soybeans contain leghemoglobin in its roots, which is why Impossible Foods gets its heme from soybeans. Impossible Foods uses soybeans to make its soy leghemoglobin, also known as heme.
When Impossible Foods was just starting out, scientists used the soy leghemoglobin from soybeans to genetically engineer their own heme.
According to the company's website, "We started by using the heme-containing protein from the roots of soy plants. It's called soy leghemoglobin. We took the DNA from soy plants and inserted it into a genetically engineered yeast. And we ferment this yeast—very similar to the way Belgian beer is made. But instead of producing alcohol, our yeast multiply and produce a lot of heme."
But where does the animal testing come into play?
Article continues below advertisement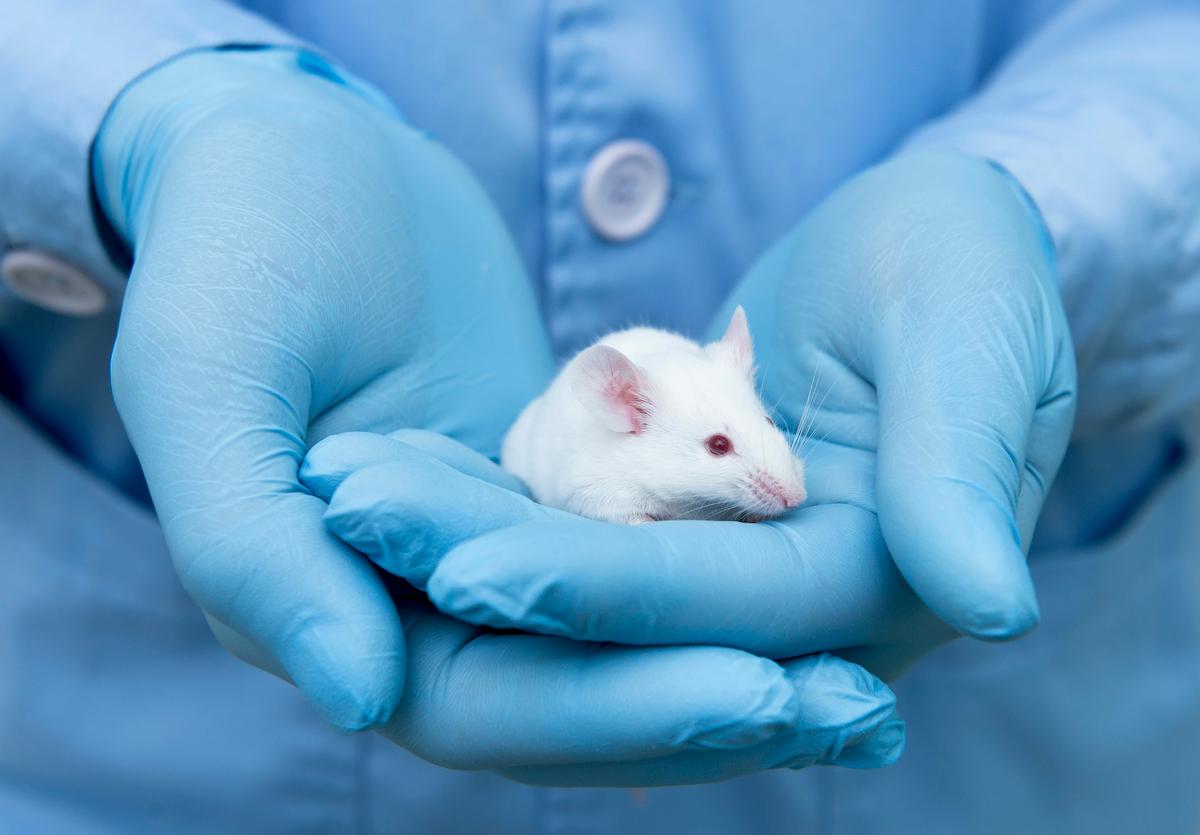 Impossible Foods had been selling its burgers – with the ingredient heme – for years and did not require a stamp of approval from the Food and Drug Administration (FDA) to do so. However, Impossible Foods had its eye on expansion – expansion that included broadening into big-name restaurants and grocery stores. (Think: Impossible Foods is now available in mainstream fast food and fast-casual joints, as well as supermarkets like Wegmans and Fairway Market.) So, Impossible decided to go for the FDA's approval.
Article continues below advertisement
Impossible Foods applied, and the FDA shut it down, saying this variation of heme could be a potential allergen, as it had never been consumed by humans before. The next step in getting the FDA's approval meant submitting to three separate experiments on rats – a total of 188 rats. As part of standard animal testing procedure, the rats were then killed.
In 2018, Impossible Foods received a "no questions" letter from the FDA, resulting in the approval of heme.
Has Impossible Foods apologized for submitting to animal testing?
In a 2017 PDF called "The Agonizing Dilemma of Animal Testing" uploaded to Impossible Foods' website, CEO Patrick O. Brown explaining the reasoning behind why his company submitted to animal testing.
Article continues below advertisement
"The core of Impossible Foods' mission is to eliminate exploitation of animals in the food system and to reduce the enormous destructive impact of the animal farming and fishing industries on the environment, including wildlife and the ecosystems they depend on," said Brown, who has been a vegan for more than 15 years. "It is industry standard to perform rat-feeding studies to demonstrate that a food ingredient is not toxic and is safe."
"I personally abhor the exploitation of animals not only in the food system but in testing and research. Nobody is more committed or working harder to eliminate exploitation of animals than Impossible Foods. Avoiding the dilemma was not an option," Brown continued.
"We hope we will never have to face such a choice again but choosing the option that advances the greater good is more important to us than ideological purity," his statement concluded.
Article continues below advertisement
Does Impossible Foods still test on animals?
Impossible Foods no longer tests on animals. The only reason Impossible Foods tested on animals in the first place was to solidify that its genetically engineered ingredient heme was safe for eating. Now that Impossible Foods is off the ground and it's been confirmed that heme is both tasty and safe, there is no need for the company to continue testing on animals.
Is the Impossible Burger 100 percent vegan?
This question actually causes a lot of controversy. Holistically, from a purely ingredient perspective, yes, the Impossible Burger is 100 percent vegan. There is no meat in the Impossible Burger, nor are there any animal byproducts.
However, some vegans believe Impossible Foods products are disqualified from being categorized as vegan, because the brand conducted a test on animals in order to gain FDA approval of heme.
Article continues below advertisement
Ultimately, it's up to you to decide if you're comfortable eating the Impossible Burger.
Can vegans eat the Impossible Whopper?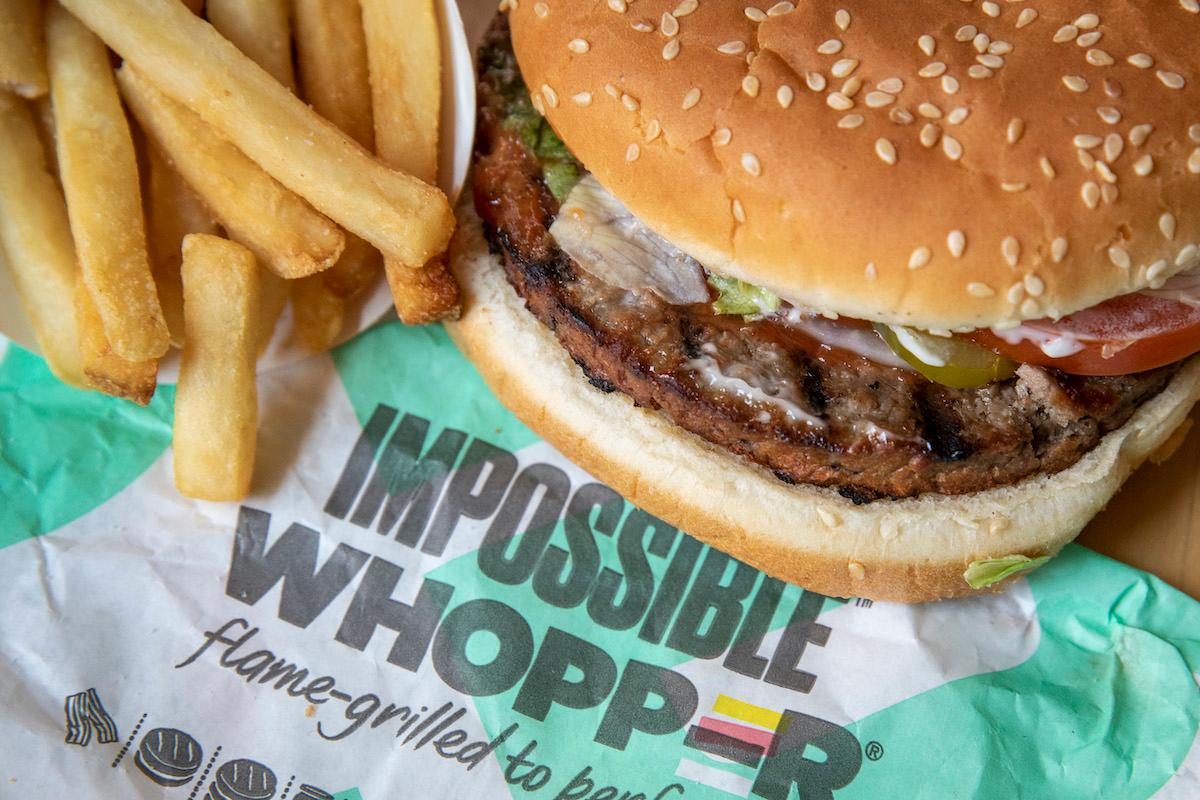 Again, this is another tricky question. Ultimately, the answer depends on the vegan. Burger King's Impossible Whopper contains absolutely no meat or animal-derived ingredients. Therefore, vegans can consume the Impossible Whopper without consuming any meat or animal byproducts. However, some vegans believe that Impossible Foods' decision to test on animals should disqualify the Impossible Burger (and its other products) from the "vegan" label.
Does Beyond Meat test on animals?
Beyond Meat does not contain the ingredient heme or any other genetically modified organisms. Made entirely of plants, Beyond did not need to test any of its ingredients on animals because none of its ingredients were "new" or genetically modified.
The main ingredients in Beyond Meat include calcium, iron, salt, potassium chloride, beet juice extract, apple extract, natural flavors, potato starch, and methylcellulose (plant fiber derivative). None of these ingredients required any kind of testing.