Burger King to Trial Reusable Packaging in These U.S. Cities
National fast food chain, Burger King, announced it will be testing a revolutionary reusable packaging in the form of a closed loop system.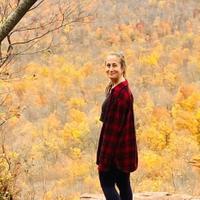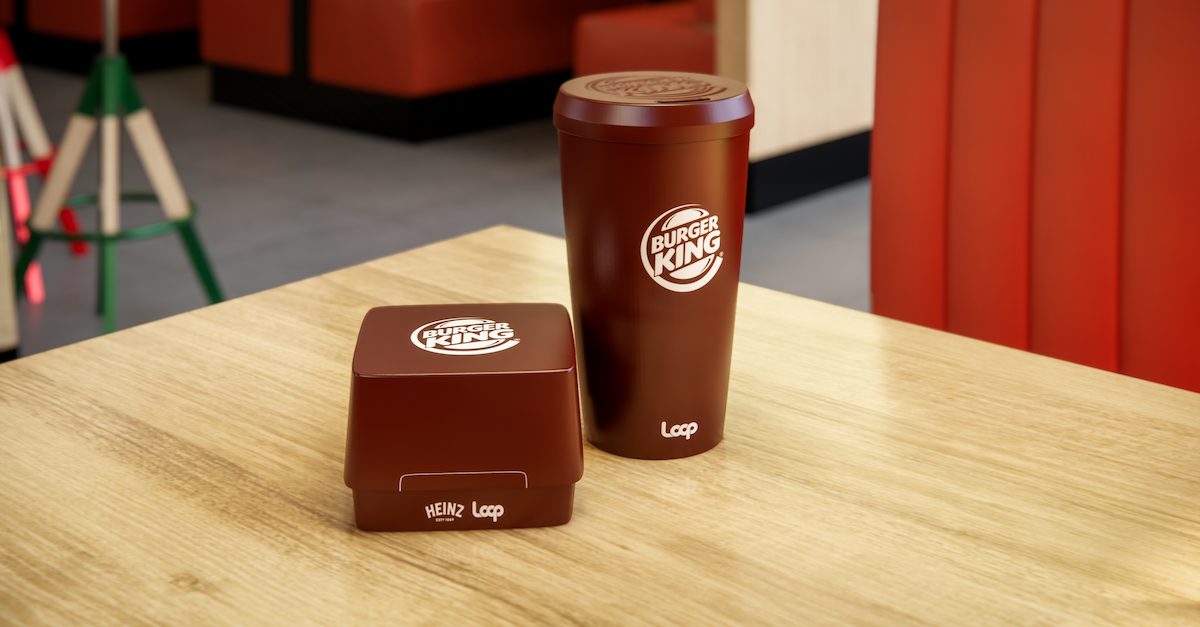 Our love for Burger King first spawned when the chain released one of the first meatless fast food options, the Impossible Whopper. A few months later, BK debuted one of the first plant-based breakfast items, the Impossible Croissan'wich, and started testing meatless nuggets across the pond, in Germany, with tentative plans to bring them to the U.S.
Article continues below advertisement
But in October 2020, the restaurant brand announced some seriously groundbreaking news: Burger King is testing reusable packaging at select restaurants, with the intention to introduce it worldwide. It will be one of the first major fast food restaurants to establish this type of sustainable practice.
Article continues below advertisement
How is Burger King testing reusable packaging? More on their latest sustainability initiative:
Burger King is looking to cut down on packaging waste, by partnering with TerraCycle's circular packaging service, Loop, according to a press release. Together, they will be testing a closed-loop reusable packaging system, in which guests will have the option to order their food, cold drinks, and hot drinks in sustainably-sourced reusable packaging. The customer will pay a security deposit, and get a refund when they return the packaging, which will be cleaned, sanitized, and later reused.
This system will be initially tested in restaurants throughout New York City; Portland, Ore.; and Tokyo, Japan, before it's added to locations throughout other cities. The chain hopes to introduce this option to all restaurants across Canada and the U.S. by 2025, which will ultimately help Burger King make major sustainability waves in the realm of fast food, and reduce its longterm environmental impact.
Article continues below advertisement
"As part of our Restaurant Brands for Good plan, we're investing in the development of sustainable packaging solutions that will help push the food service industry forward in reducing packaging waste," said Matthew Banton, Head of Innovation and Sustainability at Burger King. "The Loop system gives us the confidence in a reusable solution that meets our high safety standards, while also offering convenience for our guests on the go."
Article continues below advertisement
McDonald's is also partnering with Loop to initiate a reusable cup system in the U.K.
In September 2020, McDonald's U.K. also announced a partnership with Loop, to test a reusable cup system for the chain's line of hot drinks starting in 2021. Similarly, customers will pay a small security deposit in the beginning, and will receive a refund upon returning the cup, which will be washed for reuse.
To ensure the reusable cup system is safe during the pandemic, they designed state-of-the-art sanitization practices, which were designed by Ecolab, a company that provides water and hygiene on a global scale.
"Our commitment to communities is one of our core values as a company, and this pilot will generate important local insights and lessons to share along the way," said McDonald's VP of Global Sustainability, Jenny McColloch.
Article continues below advertisement
"We're excited to assess how new reusable packaging models could work within our system as we accelerate circular packaging solutions with our partners around the globe."
We hope Burger King's reusable packaging trial runs smoothly, as this would be truly groundbreaking within the world of fast food waste.