Burger King Added a Meatless Breakfast Sandwich, Which Is Free for Late-Night Customers
Burger King's new Impossible Breakfast Sandwich is its first meatless breakfast option, and the chain is doling out free ones to late-night customers.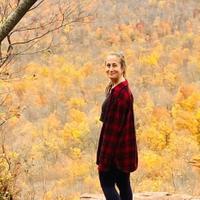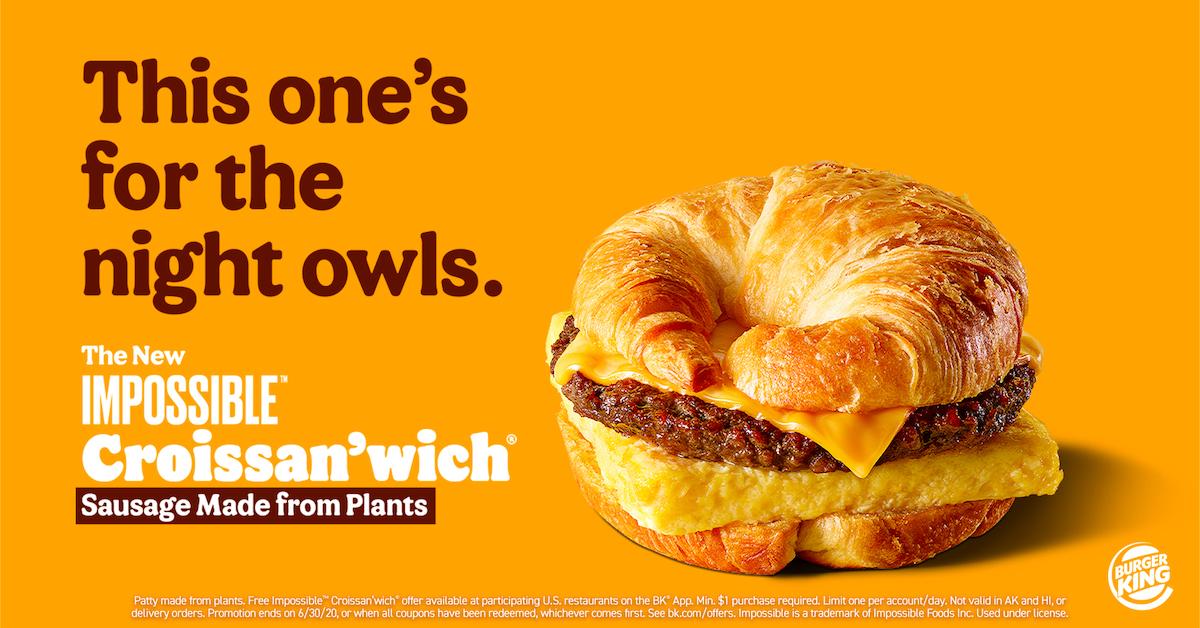 Article continues below advertisement
Burger King's Impossible Croissan'wich is truly about to help you slay all of your early mornings and late night shenanigans, so stay tuned for more on how to secure your complimentary sammy. Our mouths are already watering.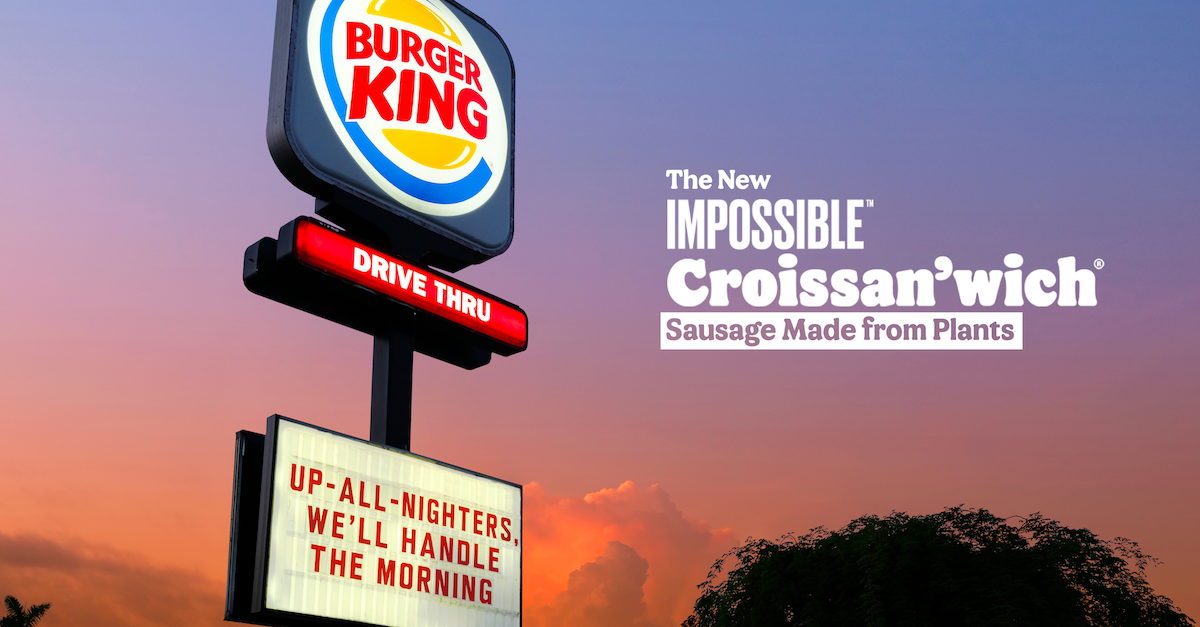 Article continues below advertisement
What is Burger King's Impossible Croissan'wich?
On Monday, June 15, Burger King unleashed its first-ever meatless breakfast option, called the Impossible Croissan'wich. The chain tested the sandwich in select markets nationwide earlier in 2020, according to a press release, and similar to the chain's Impossible Whopper, it contains a plant-based patty, which more closely emulates the taste of a spicy plant-based sausage instead of a plant-based burger.
The Impossible Croissan'wich sandwiches the veggie sausage patty between two flaky, buttery croissant halves, along with a soft bed of scrambled eggs and a gooey slice of American cheese. It's going to be seriously game-changing for those looking to lower their meat consumption, as well as vegetarians seeking out a little more than just a simple Egg and Cheese before work.
Article continues below advertisement
Here's how to get an Impossible Croissan'wich for free:
Burger King is currently gifting 100,000 late-night customers with free Impossible Croissan'wiches. To get yours, according to the press release, simply order the Impossible Croissan'wich through the BK App during late-night hours, along with something valued at $1 or more (fries, anyone?). The offer ends June 30, and will be available while supplies last.
Article continues below advertisement
Customers who prefer eating breakfast food in the morning will be thrilled to hear the Impossible Croissan'wich is available at participating Burger King restaurants all day for $3.99 each. However, as of publication, chain hasn't specified how long the sandwiches will be available for as it's been deemed a "limited time offering," so we strongly suggest stocking up before they disappear.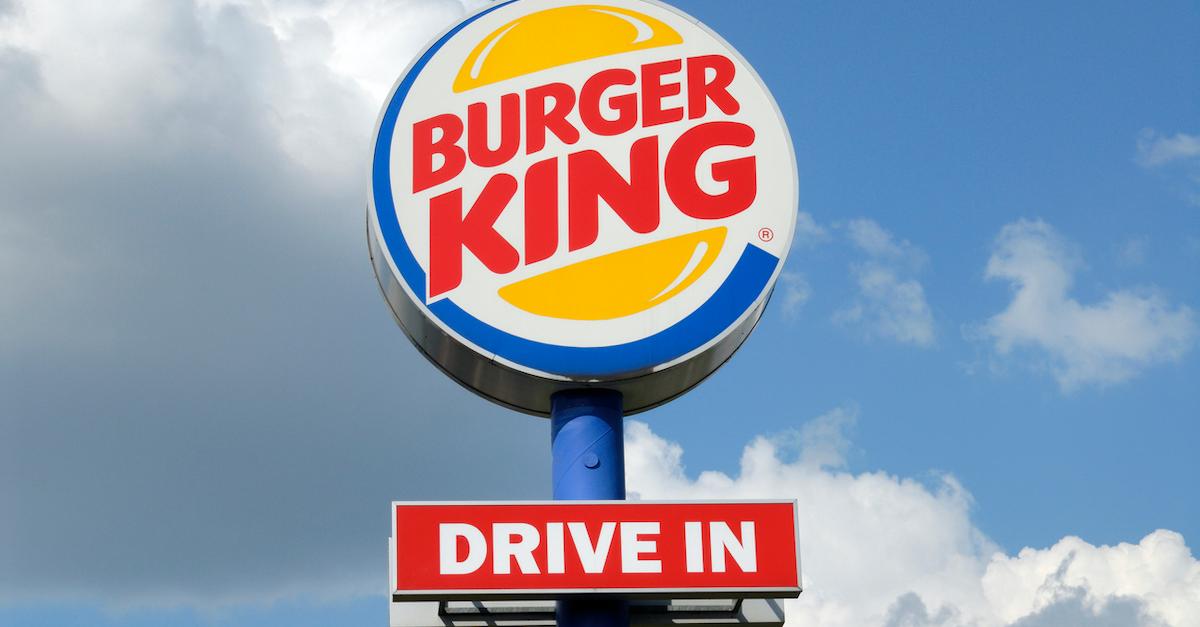 Article continues below advertisement
If you're on a road trip without a BK in sight, these chains also offer meat-free options.
In the event that your road trip buddy stopped at a truck stop that is unfortunately lacking a Burger King, there are so many fast food chains that offer meatless options out there. Taco Bell, for example, offers a wide variety of vegetarian and vegan options. Between beans, guac, and maybe a little bit of cheese, (as long as dairy isn't an issue!) there are more ways than one to comfortably eat a tasty, meatless meal.
Surprisingly, Starbucks also offers a wide variety of tasty meatless options. From egg and cheese sandwiches (as long as you aren't vegan) to a totally plant-based avocado spread, the Seattle-based coffee chain is chock full of delicious veggie options.
Article continues below advertisement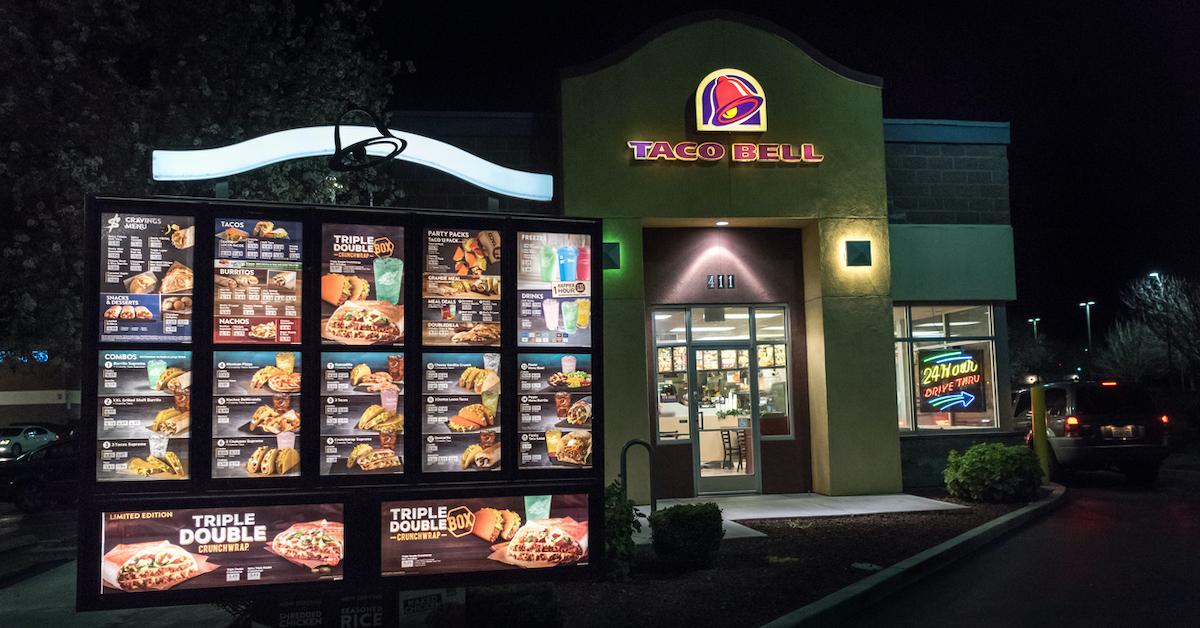 Make sure to go out and celebrate Meatless Monday with Burger King's latest and greatest Impossible Croissan'wich today (or maybe tonight, if you're hoping to get one for free!). You definitely deserve it.