David Burtka Shares His Family's Favorite Meatless Recipes in Quarantine — Exclusive
David Burtka dishes on his children's favorite meatless recipes, his latest tofu-inspired role, how the Burtka-Harris family is handling back-to-school season, and more.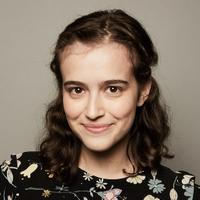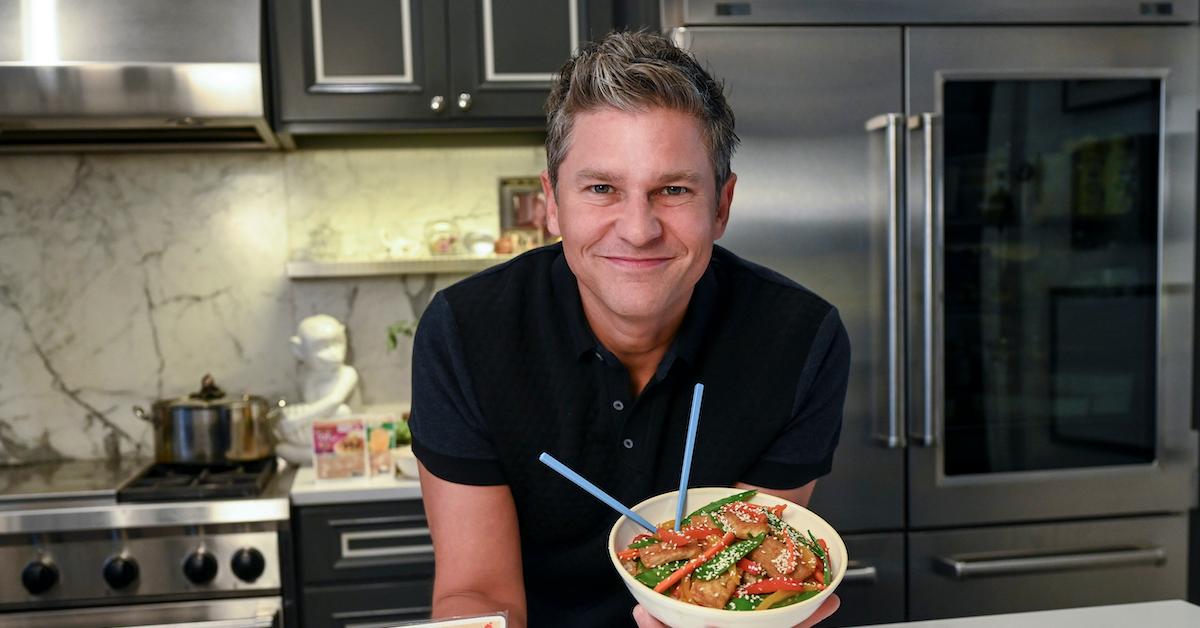 Getting kids to eat healthy can be a challenge — but David Burtka and Neil Patrick Harris have a few tricks up their sleeves. Green Matters recently caught up with David Burtka to hear about his children's favorite meatless recipes, his latest tofu-inspired role, how the Burtka-Harris family is handling back-to-school season amidst the coronavirus pandemic, and more.
Article continues below advertisement
David Burtka narrates a new animated series for kids.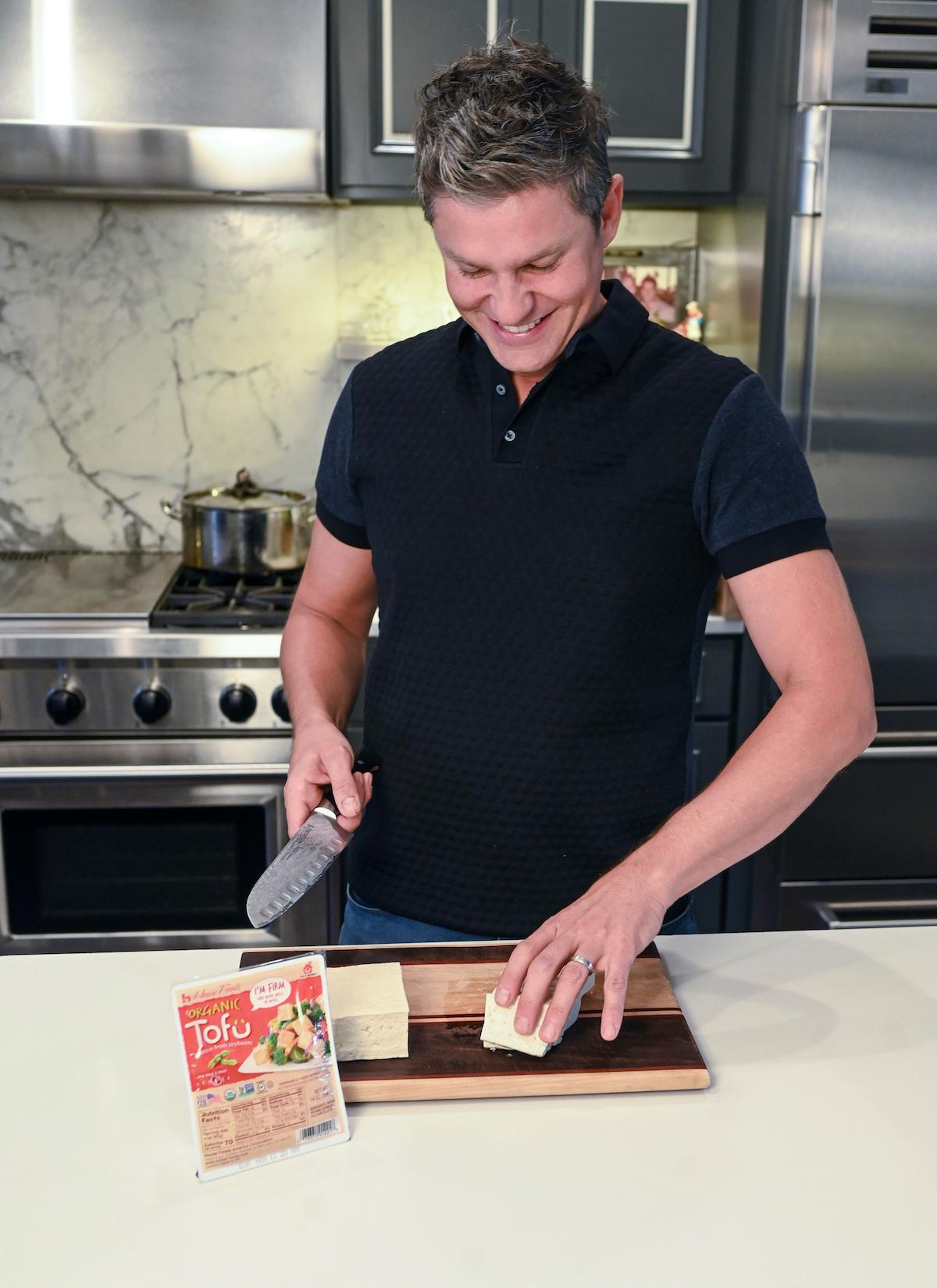 David Burtka recently lent his voice to a new animated series called The Tales of Tofu, created by tofu brand House Foods, to help inspire kids to try the nutritious food. The series, dropping on House Foods' website today, Sept. 22, not only features Burtka as the narrator, but also several kid-friendly tofu recipes he developed, making it a must-watch for all the picky eaters out there. And if The Tales of Tofu sounds familiar, that's because it's based on a children's e-book that Melissa Rauch of The Big Bang Theory wrote last year.
"It was such an honor to see my recipes put into a cartoon. When will that ever happen again?" Burtka tells Green Matters over the phone. "It follows a little tofu character who's stuck inside, and all the things he's going to make and do with his family." That's certainly something we can all relate to right now, with COVID-19 lockdowns still happening all over the world.
"It's great because I don't think a lot of people know about tofu. I don't think people know the versatility that you can do with it," the actor, chef, and cookbook author says of the misunderstood plant-based protein.
"My kids love it," he adds, referring to he and Harris' 9-year-old twins, Harper and Gideon, and their love of tofu. "It's awesome for them, because they ... take it out of the package and just eat it cubed raw. Most people, that's a little out there for them," he adds with a laugh. That's some serious dedication to the soybean.
Article continues below advertisement
Burtka recorded the entire role from NPH's office.
"I went up to Neil's office and had some headphones and a microphone," Burtka explains, recalling the day he recorded narration for The Tales of Tofu. "I was the director, I was the sound editor, and I was the actor, it was crazy! … It was very complicated, but it was cool, it was fun. I hope we pulled it off, I hope people enjoy it."
Article continues below advertisement
Neil Patrick Harris and David Burtka's kids love being in the kitchen together.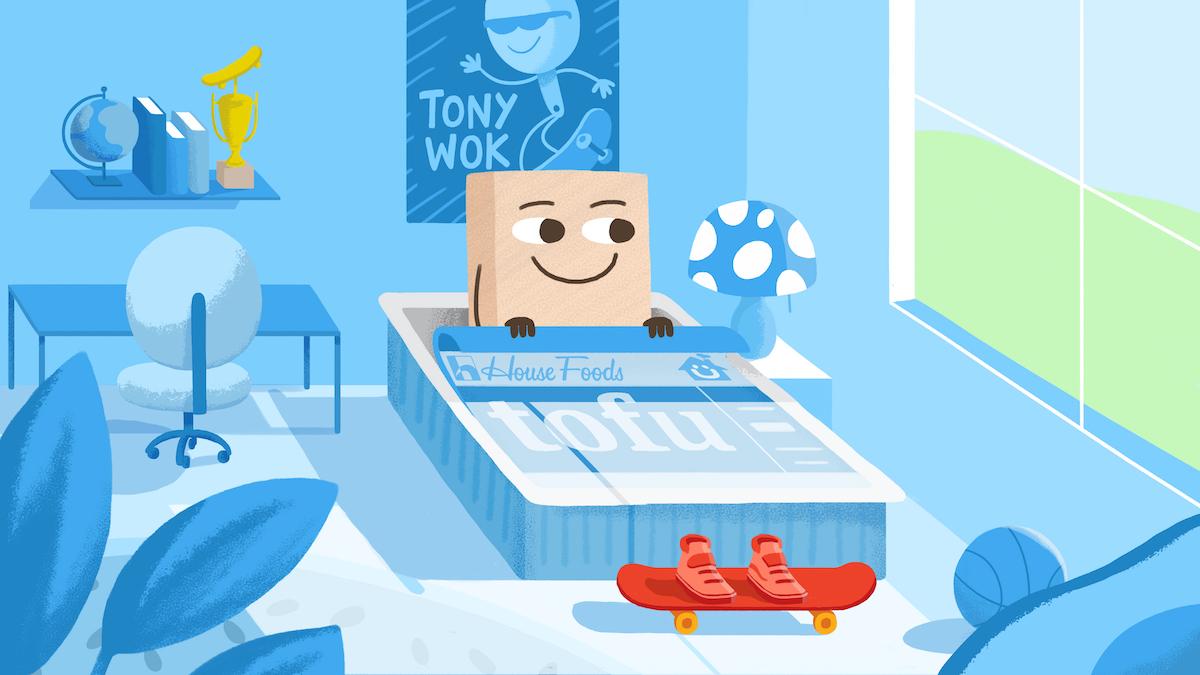 Burtka's favorite recipe that he created for The Tales of Tofu (and Gideon and Harper's favorite as well) is a tofu smoothie "that the kids can do by themselves, which is amazing." To make the smoothie, they just blend soft tofu with coconut milk, frozen fruit, and honey (which could easily be replaced with agave, maple syrup, or any other liquid sweetener to make it vegan). "They love doing that on their own, which is awesome, because they crave independence these days," he says.
The animated series also features Burtka's tofu nugget recipe "that literally tastes just as good as if you were eating a chicken nugget," as well as a veggie-centric tofu stir fry (both of which can also be made vegan with a few simple adjustments). The recipes feature different flavorful marinades, which the chef believes is key when it comes to preparing tofu, since "the longer you marinate it, the more the flavor takes on that awesome marinade."
Article continues below advertisement
Burtka and Harris are big believers in incorporating meatless meals into their lives.
Though the Burtka-Harris family is not vegan or vegetarian, Burtka is a big believer in regularly cooking and consuming meatless meals because they provide variety, are healthier, and are better for the environment, he explains.
"I like variety, honestly. I think it's good to give your kids lots of different flavors and lots of different experiences in eating dinners and lunches," he says. "I think it's good to just not eat one thing all the time. We go from eating meatless meals to different proteins to eating the rainbow. We eat every single color there is, from purple cauliflower to red peppers to lots of greens. It makes sure that it's a rainbow-filled plate.
"I think that it's important that kids clean out their meals sometimes and just have plant-based [meals] because it's so much healthier for you sometimes," he continues. "It's good to eat a wide range, but it's nice to just eat clean and also it's really important for the environment. I think the more plant-based we eat, the better it is for our environment."
Article continues below advertisement
Family time looks a little different these days.
And the family has plenty of time to experiment in the kitchen right now, as Gideon and Harper have opted to continue virtual schooling this year amidst the COVID-19 pandemic. "We're all doing virtual schooling. We had the opportunity to go back to school, but it was where they were on a computer still all day long in a group of six, and not even with their teacher, and wearing a mask," Burtka explains.
"I'm not gonna say [virtual schooling] is great. It stinks for them," he says. "They miss their friends and they miss the experience of school and going back and forth and being able to be social … You gotta look at the silver linings. Our family's closer than we've ever been."
NPH and Burtka recently appeared on Netflix's 'The Home Edit.'
One of the other silver linings of quarantine — for Gideon and Harper, at least — is that the Burtka-Harris family's playroom was recently upgraded, as you may already know if you watched their episode of Netflix's The Home Edit, which debuted earlier in September.
"It was so fun. Those girls are amazing. They're so cool. I just love what they do," Burtka says of his experience on The Home Edit and working with Clea Shearer and Joanna Teplin. "The kids were so excited to have their playroom redone."
Even though The Tales of Tofu is geared towards kids, the dishes Burtka created for the series are guaranteed to satisfy any tofu-lover — or tofu skeptic! — so make sure to check out the series and recipes.