David Burtka Is a Meat-Eater, But He Loves Vegan Meat: "You Really Can't Taste the Difference"
David Burtka and Neil Patrick Harris eat meat, but they love plant-based options from companies like Gardein.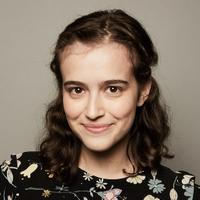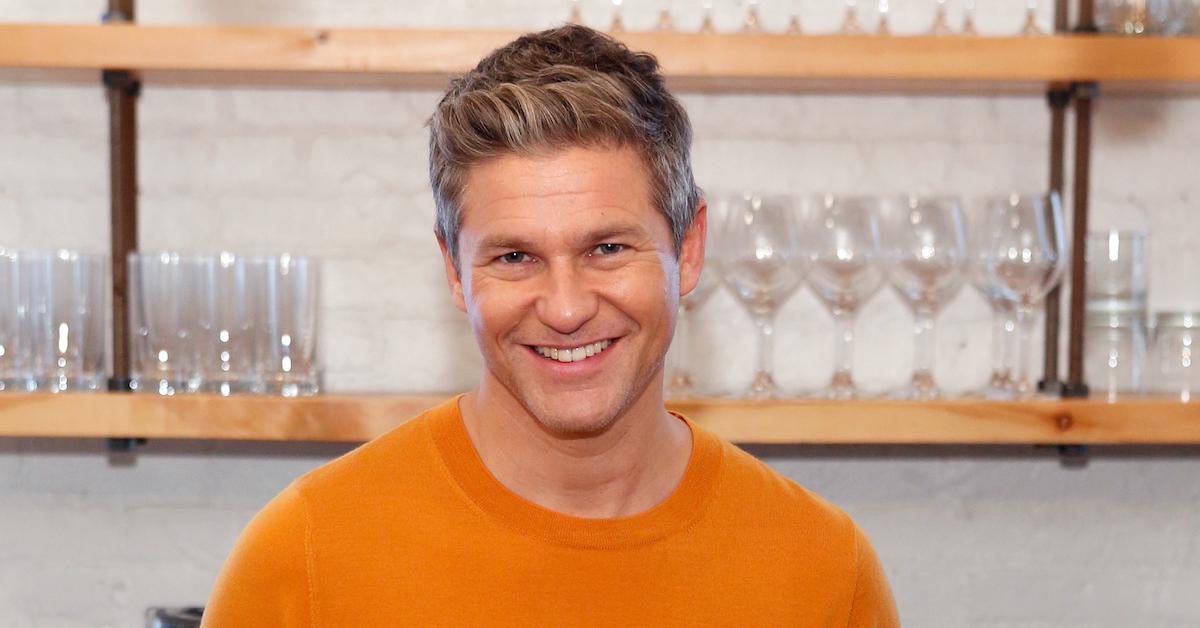 Just take a look at the cover of David Burtka's cookbook, where he is posing with two roast chickens, and you'll realize that the actor and chef is far from vegan, or even vegetarian. But that doesn't stop him from regularly choosing plant-based options for himself, husband Neil Patrick Harris, and their 9-year-old twins Gideon and Harper. In fact, Burtka's carnism sort of makes him a great authority on which vegan meats are the yummiest.
Article continues below advertisement
"I think we have an obligation to eating plant-based in our diet," Burtka tells me as we sit down together on Thursday. "I think we've all been eating way too much meat, and I think it's affecting the Earth, and it's also affecting the way we live and it's affecting our bodies.
"I think eating plant-based at least once a day or a couple of times a week is so important for our bodies to clean out. Meat can tend to be really heavy in your system and just slow you down, whereas this is a lighter option, and it makes you feel good," Burtka continues, referring to plant-based meat company Gardein. Burtka has partnered up with Gardein to create a few Halloween-inspired recipes centered around the brand's Italian saus'age, chick'n scallopini, and meatless meatballs, which can all be found in major grocery stores across the U.S., including Target, Whole Foods, and Walmart.
Article continues below advertisement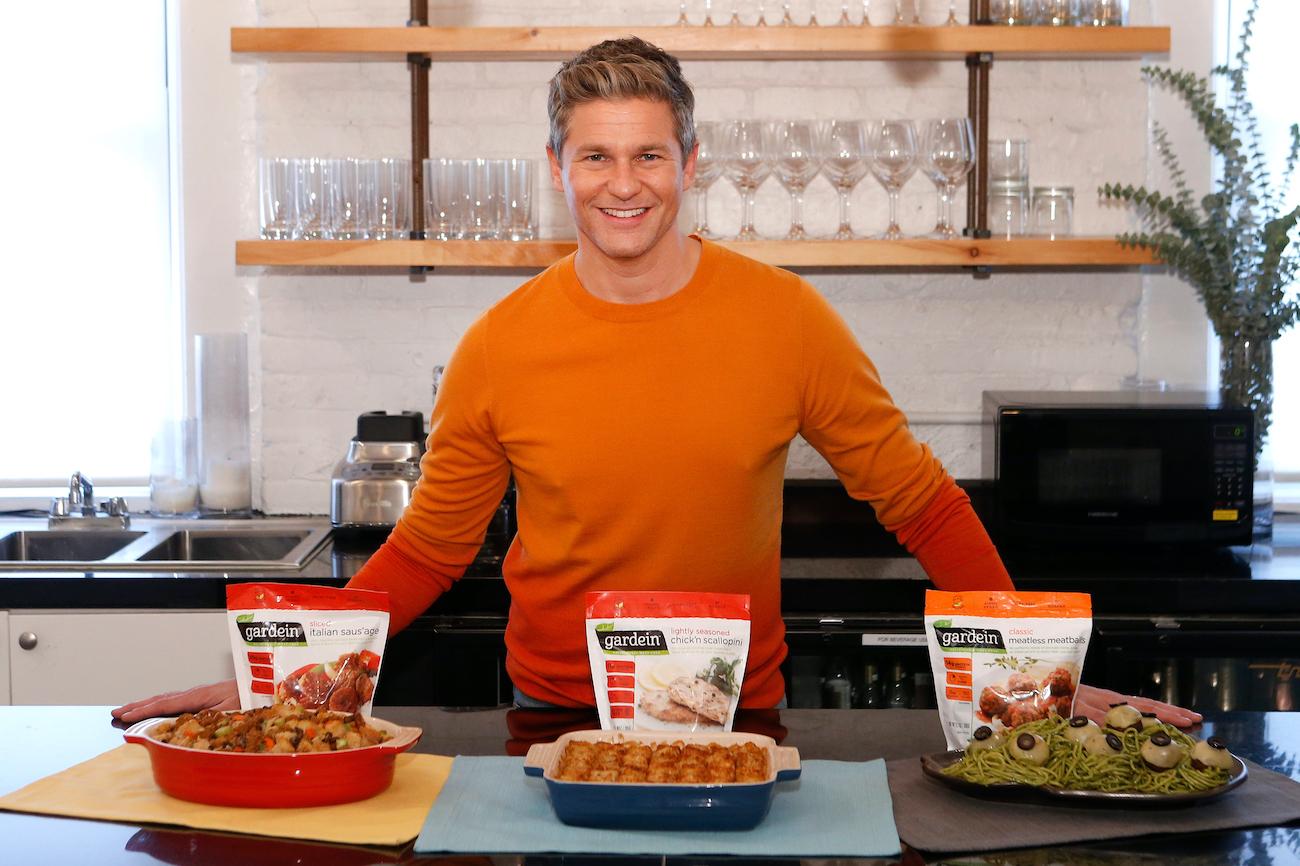 Article continues below advertisement
"It's also really tasty. It does feel like you're eating actual meat," Burtka says, noting that he's been eating Gardein's crispy chick'n tenders and Mandarin chick'n for years. "It's got the texture, it's got the flavor. They put a lot of really great herbs and spices into their products, so you're [still] eating something delicious."
At first, I was surprised to hear that a chef known for loving meat was promoting plant-based options — but the fact that someone like Burtka thinks that the vegan option can be just as yummy as the animal-based option just shows how far the plant-based meat sector has come.
Article continues below advertisement
"Some people are really hesitant about eating faux meat, but if you're gonna do it, this is the best company for it," he says, of Gardein. "I wouldn't back something if I didn't believe it was tasty and good and people will enjoy it."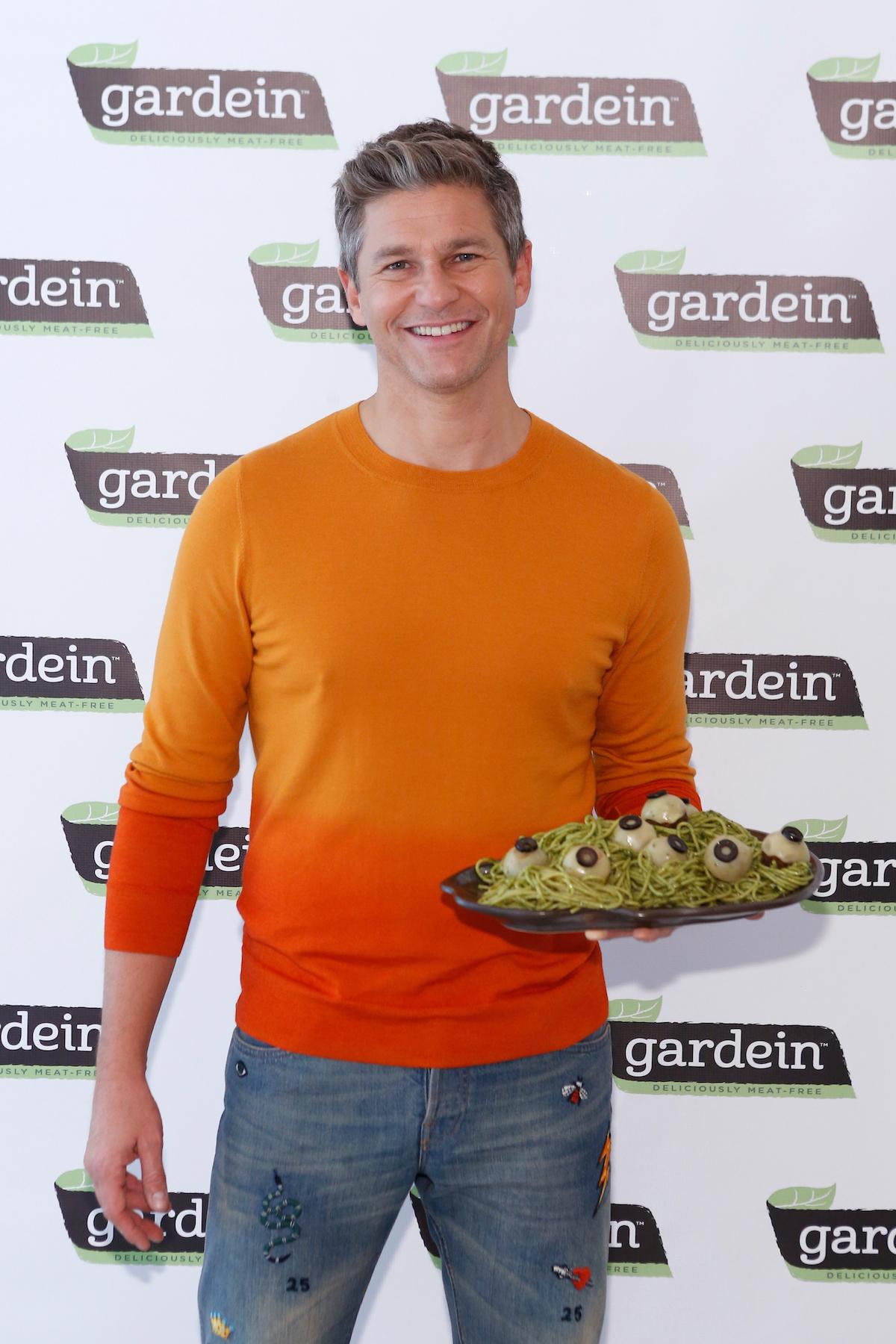 Article continues below advertisement
Burtka has spent plenty of time in the kitchen with plant-based meats, and he has found them to be super versatile. "There's a meatless meatball you can cook with and put in some tomato sauce and some spaghetti — or, you can just eat it plain, out of the oven," he says. "Or, the chick'n tenders are really great just dunking in some sauce, but it's also really great to make different recipes with them … You really can't taste the difference, and it's really delicious."
Article continues below advertisement
Besides feeding his kids comfort foods like plant-based chick'n fingers and porkless bites, Burtka has some amazing tips that he and Harris use to get their kids to eat healthy. "I've never tried to hide vegetables. I've never tried to put things in other things to trick them," he says. (Not that that's bad, of course. If the only way your picky kid will eat spinach is if you blend it into a fruit smoothie, then by all means, blend away.)
"It's always been just putting it out there, exposing them to every single kind of food, every type of vegetable," he continues, adding that he likes taking Gideon and Harper to places like the farmer's market and Asian supermarkets, and showing them how people eat in other cultures. "Just exposing your kids to as much as possible and making it immersive in their world I think is really important."
Article continues below advertisement
He also advises getting your kids involved in the kitchen. "Kids want to learn, they want jobs, and they want to help you out," Burtka says. "My kids get a bit of allowance for helping me out in the kitchen with food prep. And it's not a lot of money, but they get to keep some of it, they get to donate some of it to a charity, and they also get to save some of it, so it's a third, a third, a third."
David Burtka proves that preparing plant-based meals is super easy, kid-friendly, and most importantly, delicious. Not to mention, choosing the vegan option is better for the planet, for animals, and for our personal health. As Burtka puts it, when it comes to eating vegan, "There are endless opportunities."