How Do Plastic Can Rings Affect Marine Life? Coors Transitions to Cardboard Wraps
Does cutting the plastic can rings that keep six packs together actually save sea turtles? Or are we wasting our time after cracking open a cold one?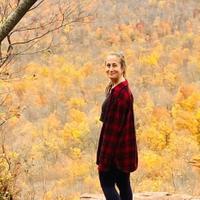 If you're 21 or older, you've likely purchased a six pack of beer from a bodega or gas station at some point in your life. And unless it came in glass bottles, chances are you removed and cut the plastic can rings, aka the yokes, immediately before tossing them in the trash.
This is an extremely common practice that's been around for decades. It's unclear where exactly it originated, but many of us slice 'em up to supposedly save sea turtles, as well as other marine animals, from getting stuck.
Article continues below advertisement
And in all honesty, we're total suckers for making small life changes for a more sustainable existence — turning off the lights upon exiting a room is an easy way to save energy, and opting for a reusable water bottle efficiently reduces your personal output. You don't have to be a zero-waste queen to save the environment from more damage than we've already done.
But does cutting those plastic can rings actually save the turtles, or are we just kidding ourselves? Have we been wasting our time?
Coors just announced they were transitioning from plastic to cardboard to protect our oceans, and other beer brands are doing the same — but more on that later.
Article continues below advertisement
Why do we cut plastic beer can rings?
In the '70s, it was first reported by The National Marine Mammal Laboratory that marine animals were getting entangled in plastic six pack yokes. Word got out that birds, fish, seals, and other wildlife were at risk, according to Sail Hawaii, and eventually, eco-minded beer drinkers started snipping the holes, to avoid trapping innocent sea creatures. So, are we still doing our part for planet Earth's oceans with this post-beer drinking ritual?
Article continues below advertisement
Thankfully, things have changed to an extent with those plastic rings — though that isn't to say cutting them isn't still crucial.
According to National Geographic, the EPA imposed a rule that plastic can rings must be degradable back in 1994. Several companies started producing photodegradable rings, which means they break down in light. However, it isn't instantaneous — this can take up to four months or longer, especially during the winter.
This lowers the risk of animals getting entangled, as it eventually degrades, but those can rings still have a few sweet months of floating through the ocean blue. And, either way, the rings will still ultimately break down into microplastics, which are still ingested by sea creatures. Microplastics forever remain in the intestinal tracts of sea animals, embedded in the ocean floor, and beyond. Ocean plastic in general, which generally overflows from landfills, is a much more serious issue.
Article continues below advertisement
Snipping your can rings won't save the world, but it's something.
Cynics, such as Cecil Adams, wrote an article in 1999 for Straight Dope called: Should you cut up six-pack rings so they don't choke sea birds? Basically, she calls it "an example of the feel-good approach to ecoactivism typified by John Javna's 1990 book Fifty Simple Things You Can Do to Save the Earth." She explains that you could be snipping the holes in your yokes, but there are bigger fish to fry.
Article continues below advertisement
Adams has every right to be cynical — there is much more we could be doing in order to save the ocean than cutting those plastic rings. We could phase out commercial fishing and transition from plastic to more eco-friendly materials altogether.
But that isn't to say that small changes don't count. It doesn't hurt you to snip your plastic can rings, and it probably causes excruciating pain to a sea creature to get entangled in our plastic trash.
And, if you really want to feel guilt-free about your beer purchase, a number of brands have started making their own six pack can rings that are biodegradable, and sometimes even edible. According to Tasting Table, Florida's Saltwater Brewery started making edible can rings from barley and wheat ribbons derived from the brewing process. In addition to staving off waste, you'll have a little drunk snack for later — we love that.
Article continues below advertisement
UPDATE: Coors is ditching its old can rings for cardboard wrap carriers, too.
Coors recently announced the beer company is investing $85 million in transitioning to 100 percent recyclable cardboard wrap carriers, in lieu of the old plastic can rings. According to a press release, this will start by making this replacement on Coors Light products this year, which will eliminate 400,000 pounds of waste annually — a definite win for sea turtles everywhere.
And by the end of 2025, the change should affect all Molson Coors' North American brands. It's definitely major that a big company like Coors is shying away from plastic can rings, so hopefully more commercial beer brands will follow suit.
This article has been updated.
Green Matters' new book, Green Living, is the perfect guide to living an eco-friendly lifestyle for people at every stage of the process. You can order Green Living here.