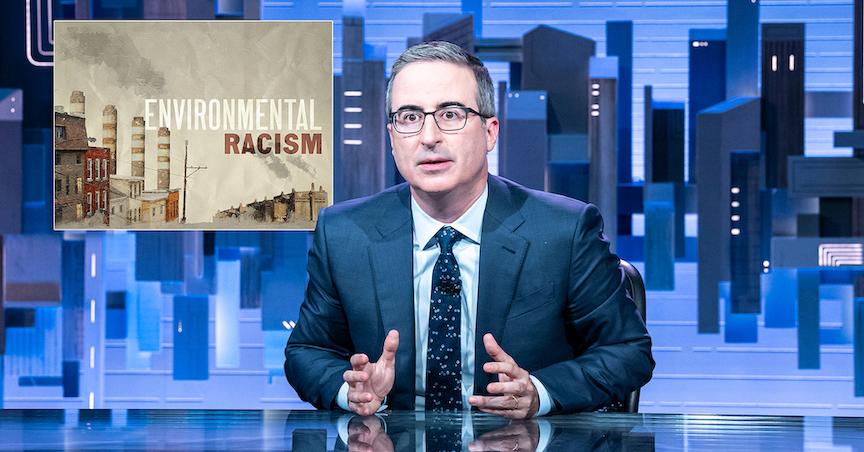 John Oliver Breaks Down Environmental Racism in the U.S. on 'Last Week Tonight'
On Last Week Tonight with John Oliver, the eponymous host is known for taking intimidating, complicated, and hot-button topics, and synthesizing them into concise, easy-to-understand, and hilarious 20-minute television segments. On the newest episode, John Oliver breaks down environmental racism, educating millions of viewers on this issue plaguing the U.S., highlighting how we will never truly tackle the climate crisis without also fighting for climate justice.
Article continues below advertisement
The episode aired on Sunday, May 1, 2022, and was uploaded to YouTube on Monday, May 2. By Monday afternoon, the episode had over 1 million views — here are the key takeaways from the Last Week Tonight episode.