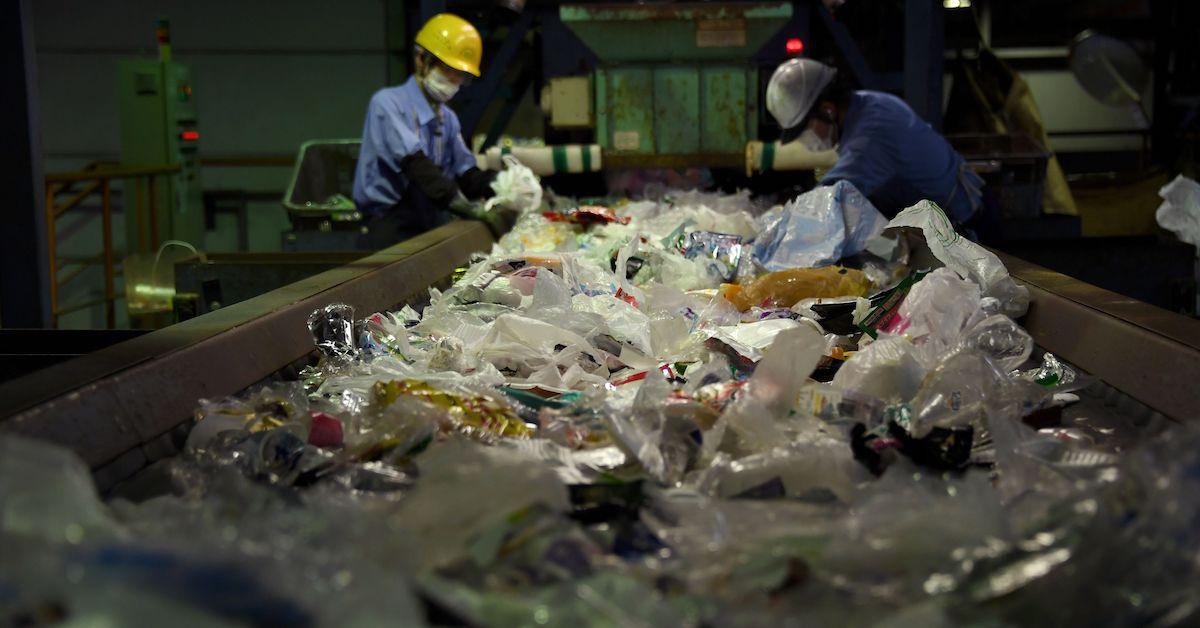 China Is Rolling Out Single-Use Plastic Bans
Article continues below advertisement
China's National Development and Reform Commission and the Ministry of Ecology and Environment published a document outlining the new regulations this week, according to China Daily. As the news outlet reported, stores and restaurants located in capital cities will have to significantly restrict single-use plastic bags by the end of 2020, and across the rest of the country by 2022. Then by the end of 2025, there will be a total ban on single-use plastic bags.
By the end of this year, there will be a few other restrictions on single-use plastic — stores will be banned from selling disposable Styrofoam tableware and plastic cotton swabs, and restaurants will be banned from distributing single-use straws. Production of household chemicals (or presumably personal care products) containing plastic microbeads will be prohibited by the end of the year, and selling products including microbeads will be completely banned by the end of 2022.
Article continues below advertisement
Additionally, China plans to scale up recycling measures across the country, and introduce policies that promote sustainable packaging in the e-commerce industry.
Article continues below advertisement
"The ban will not be imposed all of a sudden, but phase by phase. The current production capacity (for substitute products) in China will not fail to meet the market gap caused by the ban," Weng Yunxuan, secretary-general of the China Plastic Processing Industry Association's degradable plastic committee, told China Daily. Hopefully by making the transition away from plastic a gradual one, China will be successful in significantly reducing its plastic pollution.
For several decades, China was importing about 7 million tons of plastic waste every year (700,000 tons of which came from the U.S). In total, China was taking in about 70 percent of the world's plastic waste. As explained by NPR, this began after someone noticed the empty shipping containers that would sit docked on the west coast of the U.S. after a delivery came of goods made in China. Instead of sending the containers back empty, the U.S. started filling them with our trash and actually selling it to Chinese millionaires who would create recycling businesses, according to NPR.
Article continues below advertisement
In 2015, a study published in the journal Science found that China was producing almost 30 percent of the world's ocean plastic, as reported by the South China Morning Post.
According to Climate Action Tracker, China is responsible for approximately 27 percent of global greenhouse gas emissions, making the country the largest greenhouse gas emitter on the planet. Not only do China's various measures to reduce plastic hold the potential to help curtail ocean pollution, but they could also help reduce greenhouse gas emissions, help the country achieve the goals of the Paris Climate Agreement, and help curb the climate crisis — at least, we can only hope they will.