What Do I Do With Non-Recyclable Plastic? (And How Do I Identify It?)
Learn what non-recyclable plastic refers to, and what you can do with it.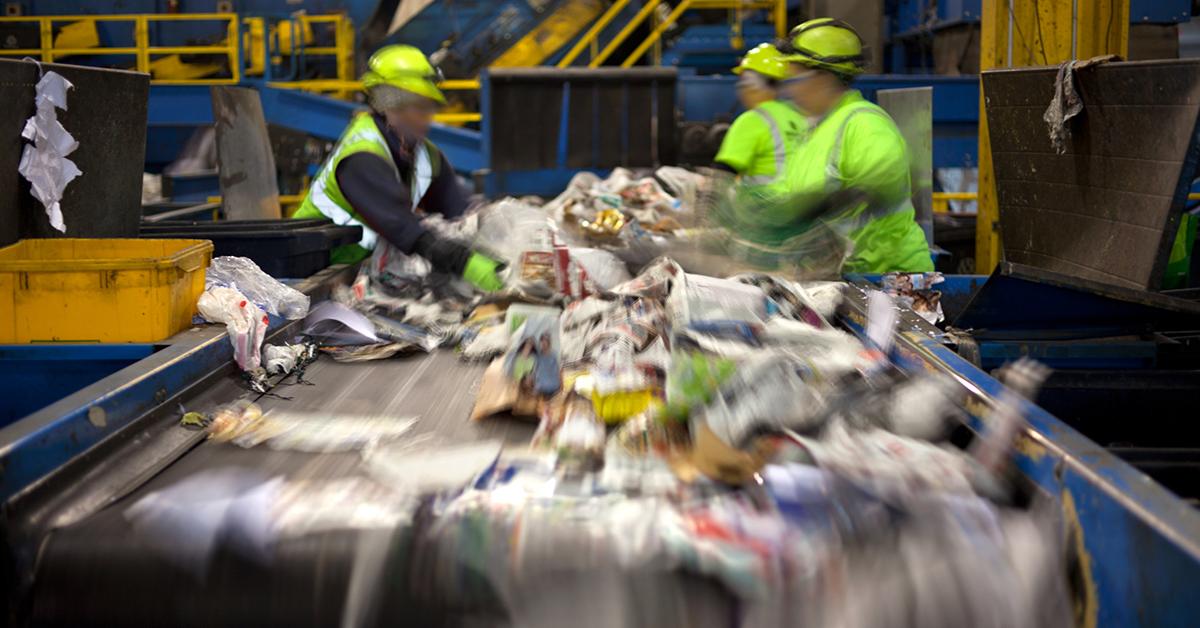 As it turns out, not all plastics are created equally. It's not as simple as chucking a single-use plastic cup in a recycling bin and hoping for the best. That's right: Some plastic is more easily and commonly recycled than others. But then the question becomes how the heck do we sort the "good" plastics (the recyclable plastics) from the "bad" ones (the plastic that can't be recycled)? Keep reading to find out.
Article continues below advertisement
Which Plastics Cannot Be Recycled?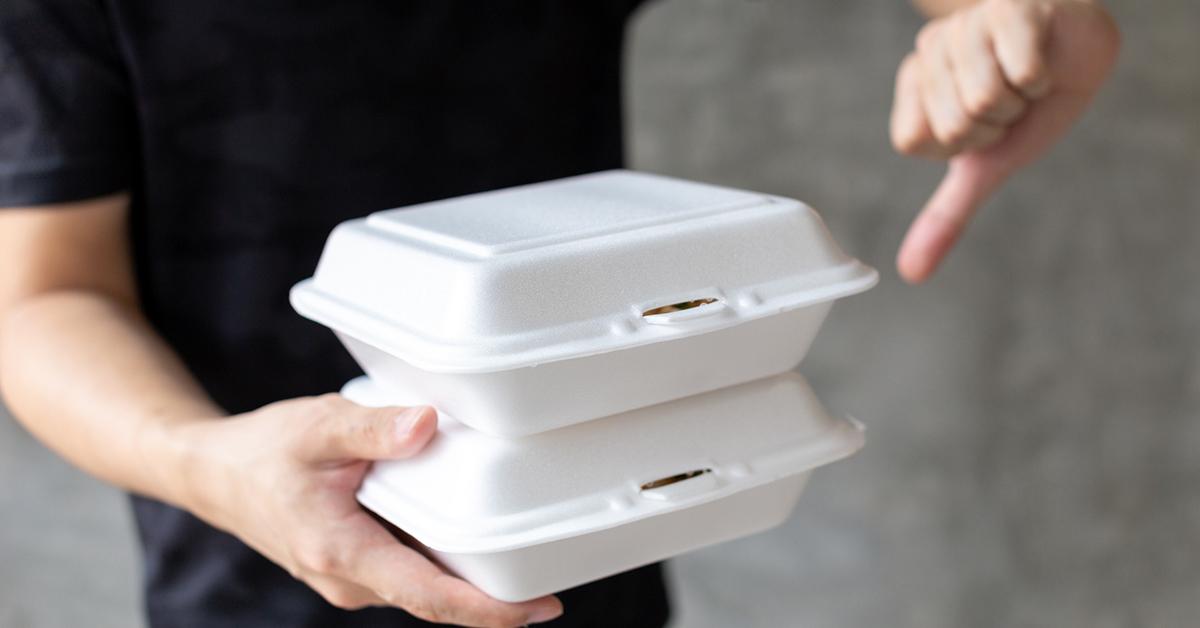 Maybe you've noticed that all plastic has a number on the bottom. Trust us, that number is not arbitrary. It's actually an indicator of a classification system called the Resin Identification code. This number actually describes the kind of plastic resin the product is made from. When it comes to knowing how to properly discard and recycle plastic, that Resin Identification Code is crucial. According to Mercola, the most toxic plastics are #3 polyvinyl chloride (PVC), #6 polystyrene (PS), and #7 other. While #7 is a plastic catch-all for variations that may even contain hazardous byproducts like BPA and BPS, polystyrene is Styrofoam (so a hot to-go coffee cup or Styrofoam to-go food containers) and #3 is usually found in vinyl flooring or padded play mats for children and is associated with allergies and asthma.
Toxic plastics put aside, how do you know which kinds of plastic can be recycled? Numbers 3, 6, and 7 generally cannot be recycled, though some recycling centers have the technological capability. In the event that your recycling center has the capability to recycle these generally non-recyclable plastics, they can be transformed into useful items like egg cartons, vents, speed bumps, cables, paneling, and more. Check with your local recycling center to see if they accept #3, #6, and #7.
Not sure if the plastic you're trying to recycle is on the no-no list? As a general rule, you should be able to check the bottom of the bottle or container where the number will be. If it's a #3, #6, or #7, it's likely non-recyclable, but like we mentioned, check with your center. Number 3s are generally single-use plastic wraps, window cleaner and detergent bottles, shower curtains, vinyl piping, flooring, and home siding — anything known as PVC or vinyl. Since #6 is Styrofoam, anything that is a Styrofoam cup, plate, carry-out container, egg carton made of foam, disposable cutlery, or a CD case generally cannot be recycled. For #7, look out for plastic baby bottles and sippy cups, water jugs, sunglasses, Nylon, signs, medical storage containers, plastic cutlery, and toys and electronics that are part plastic.
Article continues below advertisement
Which Plastics Can Be Recycled?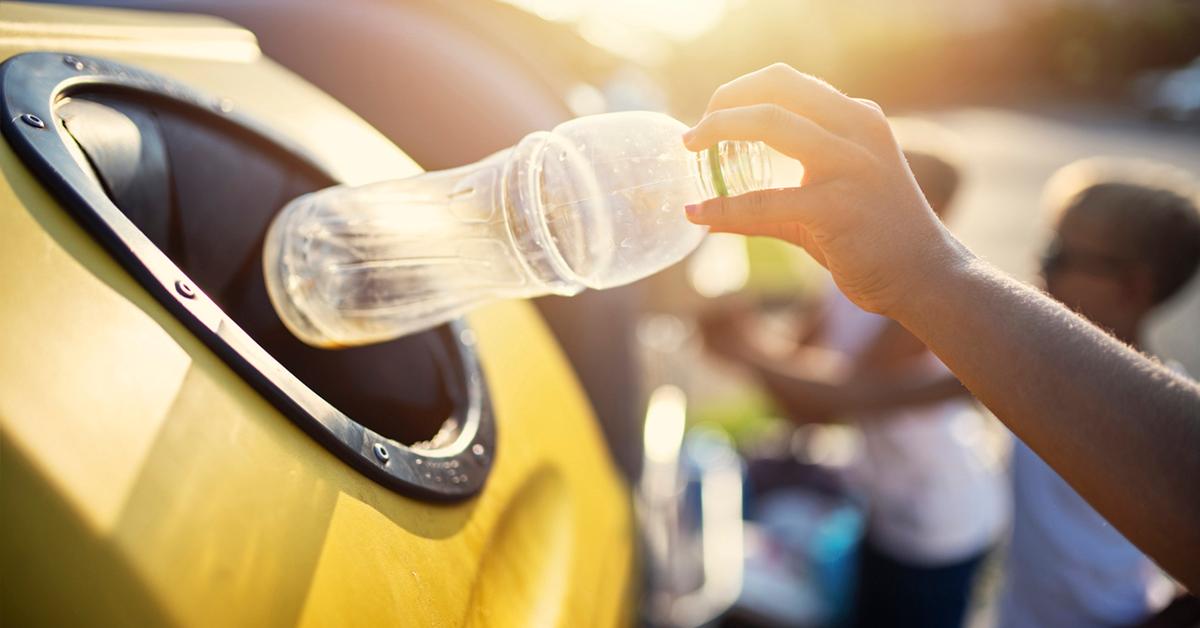 That being said, there is some hope for those "unrecyclable" plastics. Sometimes #4 and #5 can be recycled, so again, it's important to consult your local recycling center to see what they accept.
Items like soft drink bottles and water bottles, peanut butter jars, cleaning products, cooking oil containers, milk and juice containers, laundry detergent bottles, shampoo and conditioner containers, cereal box liners, and yogurt and butter tubs are usually #1 or #2. This means, in many cases, these items can be easily recycled.
As far as #4 and #5, items made from these kinds of plastic (polyethylene low-density and polypropylene), which can sometimes be recycled depending on technology, are generally take-out containers, microwavable trays, grocery store bags, plastic wraps, frozen food containers, bread bags, squeezable bottles, ketchup bottles, some baby bottles, fast-food syrup containers, yogurt containers, straws, and more.
So, What Do I Do With the Plastic That Cannot Be Recycled?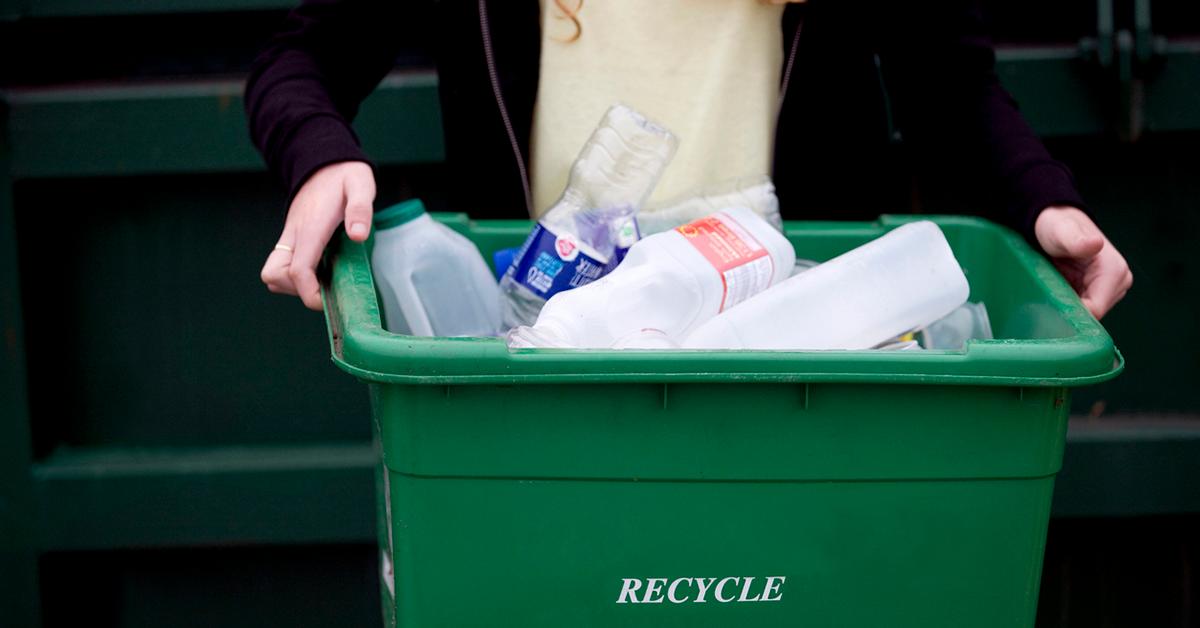 First, shoot your shot with your local recycling center. You never know: They might have the technological capability to recycle any plastic code. That would solve a lot!
If that's not an option, check out TerraCycle, which offers free nationwide recycling programs for typically hard-to-recycle waste streams. TerraCycle offers so many different recycling programs, accepting items like contact lenses, makeup products, e-waste, oral care products, cigarette waste, and so much more. TerraCycle was founded in 2001 and it works by having people sign up for individual product programs, send in their waste, then TerraCycle turns these products into raw materials. TerraCycle then sells them back to factories that use the raw materials to make new products. Joining TerraCycle's programs is totally free, so it's a win-win for everyone.