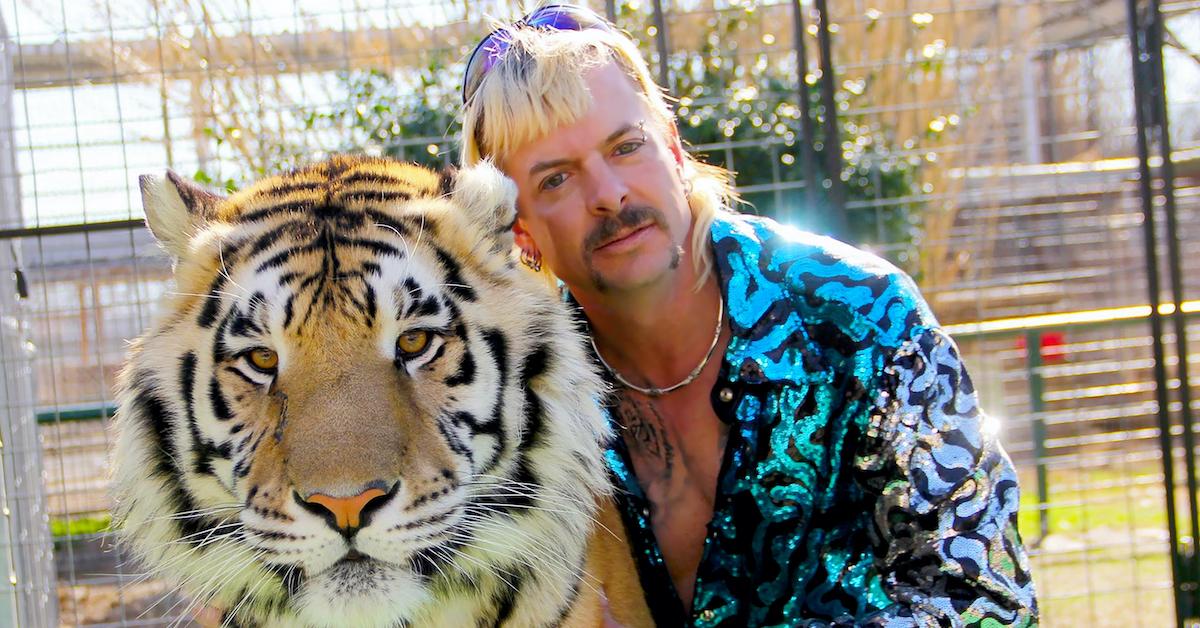 Tiger King Park: Justice Department Seizes 68 Big Cats From Lowe's Zoo
Anyone who marathon watched Netflix's 2020 series Tiger King knows that Tiger King Park is no place for an animal. And now, a little more than a year after the show's debut, the U.S. Department of Justice has seized nearly 70 big cats from Tiger King Park.
Why exactly have animals been seized from Lowe's Tiger King zoo? And with all the confusing ownership drama of the past year, who actually currently owns Tiger King Park: Joe Exotic, Jeff Lowe, or Carole Baskin? We're here to break it all down.
Article continues below advertisement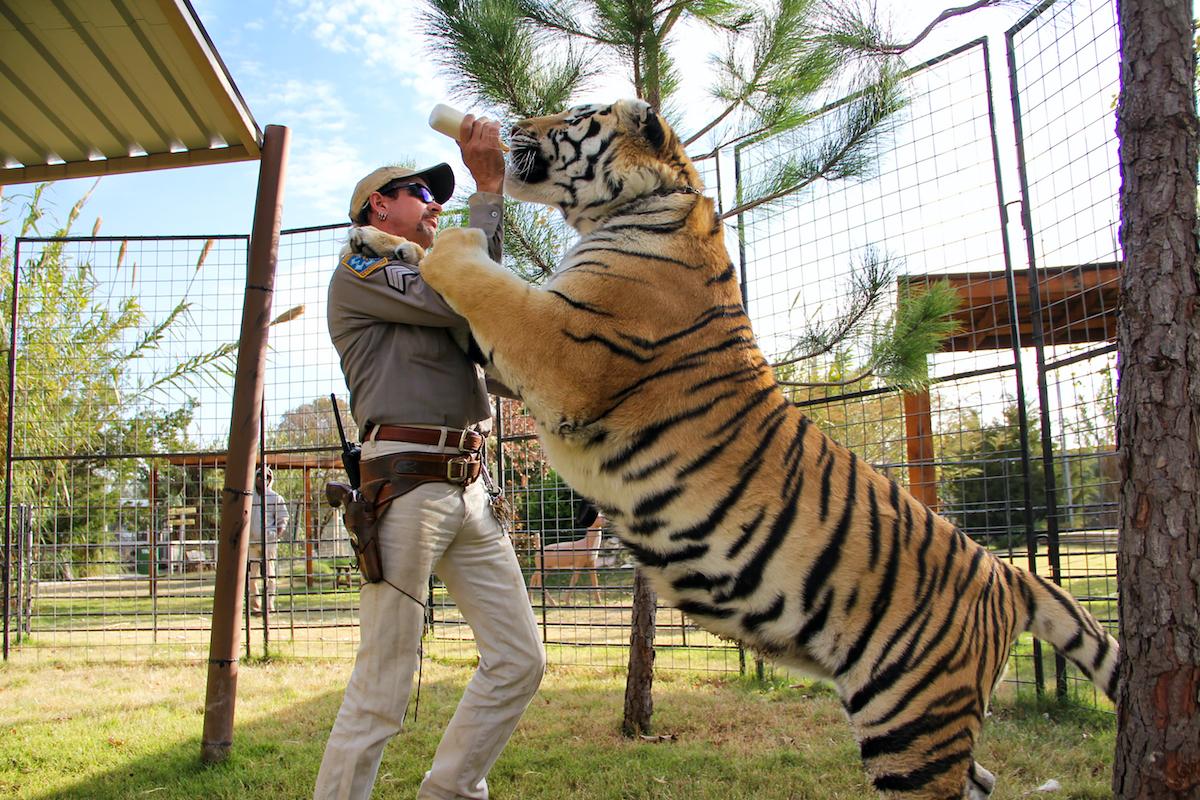 Who owns Tiger King Park?
The answer is a bit complicated. Joe Exotic, who is currently in jail, owned Wynnewood, Okla.'s Tiger King Park, formally known as the Greater Wynnewood Exotic Animal Park, for about 20 years. A few years ago, Jeff Lowe came on as a co-owner, and when Exotic left the business, Jeff Lowe and his wife Lauren Lowe became the zoo's owners and operators.
Article continues below advertisement
However, in June 2020, a judge awarded ownership of Wynnewood's Tiger King Park to its biggest critic, Carole Baskin, as per Insider. By that time, Jeff Lowe was already in the process of opening a new location of Tiger King Park in Thackerville, Okla., where he moved all his animals, as per National Geographic. But in August of 2020, the USDA suspended Lowe's exhibitor's license, which Lowe responded to by shutting his new Thackerville park down permanently, as reported by Forbes.
However, Lowe continued to keep animals at the new Thackerville park, while keeping it closed off to visitors. At the time, Lowe stated in a Facebook post: "Our new park will, at least for the foreseeable future, be a private film set for Tiger King related television content for cable and streaming services," as per CNN.
Article continues below advertisement
The government just seized 68 big cats from Tiger King Park, owned by Jeff and Lauren Lowe.
On Thursday, May 20, 2021, the U.S. Department of Justice announced that it had seized 68 big cats from Jeff and Lauren Lowe's Thackerville, Okla.'s Tiger King Park. According to The Guardian, that included approximately one jaguar, seven lions, 46 tigers, and 15 ligers.
The DOJ explained that between December 2020 and May 2021, authorities carried out three inspections of Tiger King Park, culminating in a search and seizure warrant, in pursuit of finding violations of the Endangered Species Act.
Article continues below advertisement
During the inspections, the department gave the Lowes citations for not providing Tiger King Park's big cats with proper veterinary care, nutrition, and shelter. The DOJ also noted that the government recently found the Lowes in contempt for not complying with court orders for the Lowes to improve its animal care, by way of improving its veterinary care to comply with the Animal Welfare Act.
"This seizure should send a clear message that the Justice Department takes alleged harm to captive-bred animals protected under the Endangered Species Act very seriously," Jean E. Williams of the Justice Department's Environment and Natural Resources Division said in a statement.
What will happen to the big cats seized from Tiger King Park?
Fortunately, the Justice Department's Criminal Division and Environment and Natural Resources Division are working together to make sure the seized big cats have a much better future. Nicholas L. McQuaid of the Criminal Division stated that the two departments are working "to ensure that they go to responsible animal preserves where they can be safely maintained rather than exploited."