Period Underwear Is An Easy Zero-Waste Swap — Here Are 5 Options
Period underwear is a great way to reduce the impact of your menstrual cycle. Here are five sustainable and affordable options.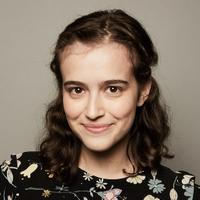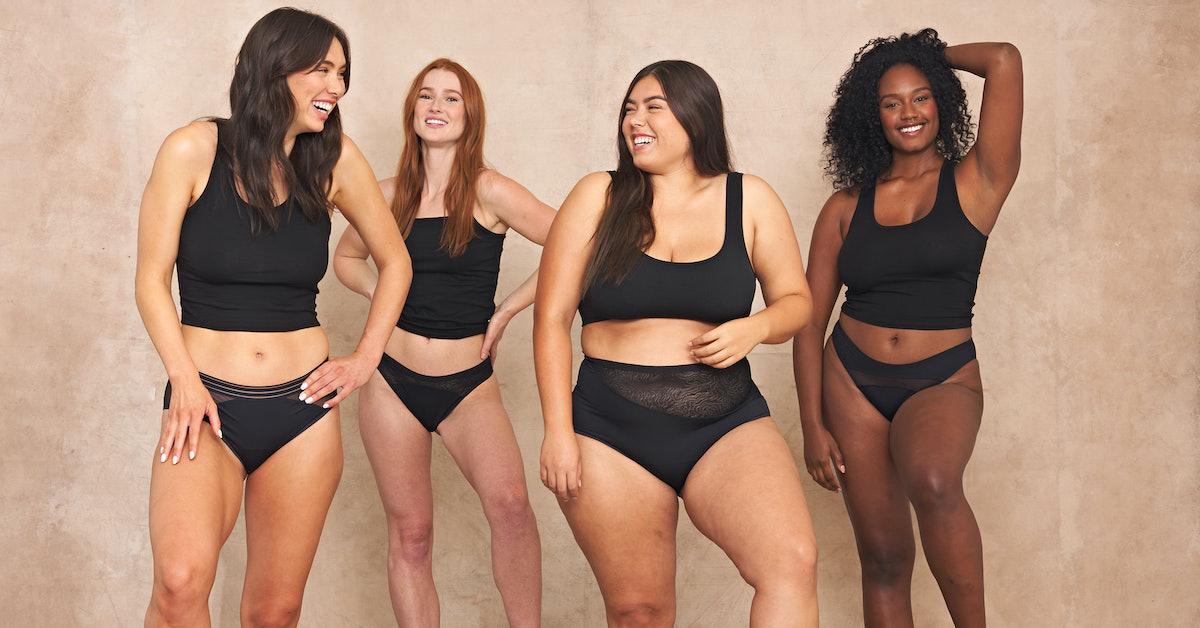 The idea of wearing menstrual underwear may seem a bit weird at first — where does all the blood wind up!? — but we promise, period underwear is nowhere near as gross as it sounds. And these days, there are so many brands making menstrual underwear out there that one is bound to work for your lifestyle.
Article continues below advertisement
Curious about menstrual underwear? Read on to learn about how they work, why they're an amazing zero-waste option, and for some of the most popular period underwear brands on the market.
What is period underwear?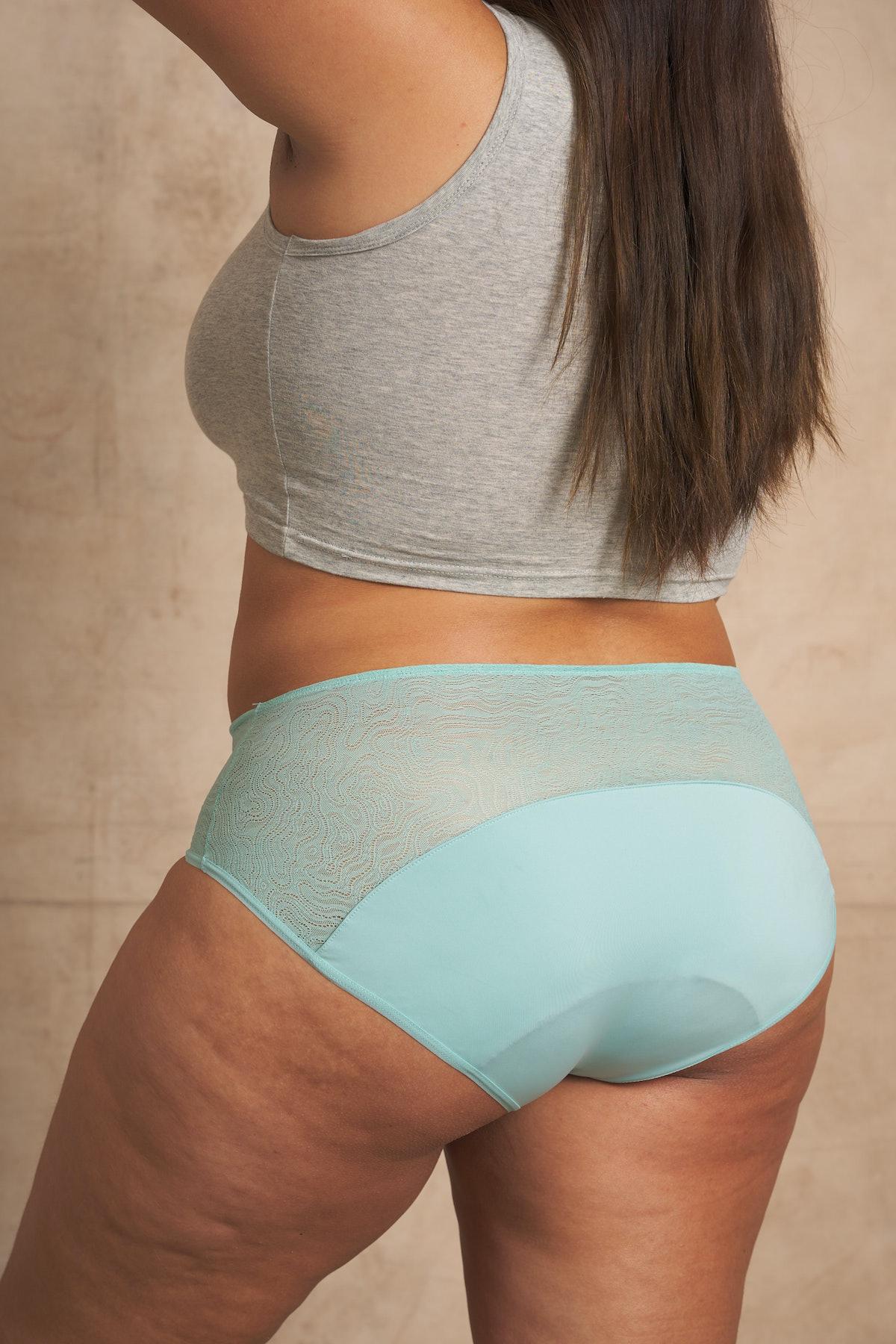 Period underwear is underwear that features multiple absorbent layers of fabric as part of the gusset (crotch) to absorb your flow. Basically, menstrual underwear is a zero-waste alternative to menstrual pads, since it absorbs blood similarly to pads, but it can be washed and reused many times.
Article continues below advertisement
You can wear period underwear as a backup to a tampon or zero-waste menstrual cup, or you can just wear period underwear on its own, letting it absorb your flow solo. Some varieties can absorb up to five tampons' worth of flow, while other styles only absorb one to two tampons' worth.
Article continues below advertisement
How does period underwear work?
One pair of period underwear can get the average menstruating person through an entire day, depending on how heavy their flow is. When you get home or are ready for a fresh pair, just rinse the worn ones with cold water, and toss them in the washing machine (or hand wash them). Don't worry — the blood will go right down the drain and won't stain your other clothes.
Article continues below advertisement
Is period underwear worth it?
As you'll see below, period underwear is more of an upfront investment than disposable period supplies — the price of one pair of period undies could probably get you several boxes of pads or tampons. However, you can only use pads and tampons one time each, and period underwear can be used for several years.
Article continues below advertisement
As for exactly how much money you'll save, that depends on how often you menstruate and how many disposable products you typically use for each period. According to menstrual care company Aisle, the average consumer saves around $750 over a five year period when they switch from single-use to reusable period products. Wowza!
Article continues below advertisement
Of course, there's a barrier here for people who cannot afford the upfront investment, which can easily add up to be more than $100, since several pairs are needed — but if you can afford the investment, it's worth it.
Not to mention, period underwear is far more comfortable than a single-use pad. They feel more like you're just wearing undies, and less like you're wearing an adult diaper.
Article continues below advertisement
In addition, period underwear is worth switching to because it's reusable, making it much better for the environment than disposable period products, most of which are not biodegradable and will wind up in a landfill.
Article continues below advertisement
These are some of the best period underwear options on the market.
We've rounded up five of the most popular period underwear companies on the market to help you have a comfortable and sustainable cycle. Make sure to follow the proper wear and care instructions for whichever product you choose.
Article continues below advertisement
Saalt Wear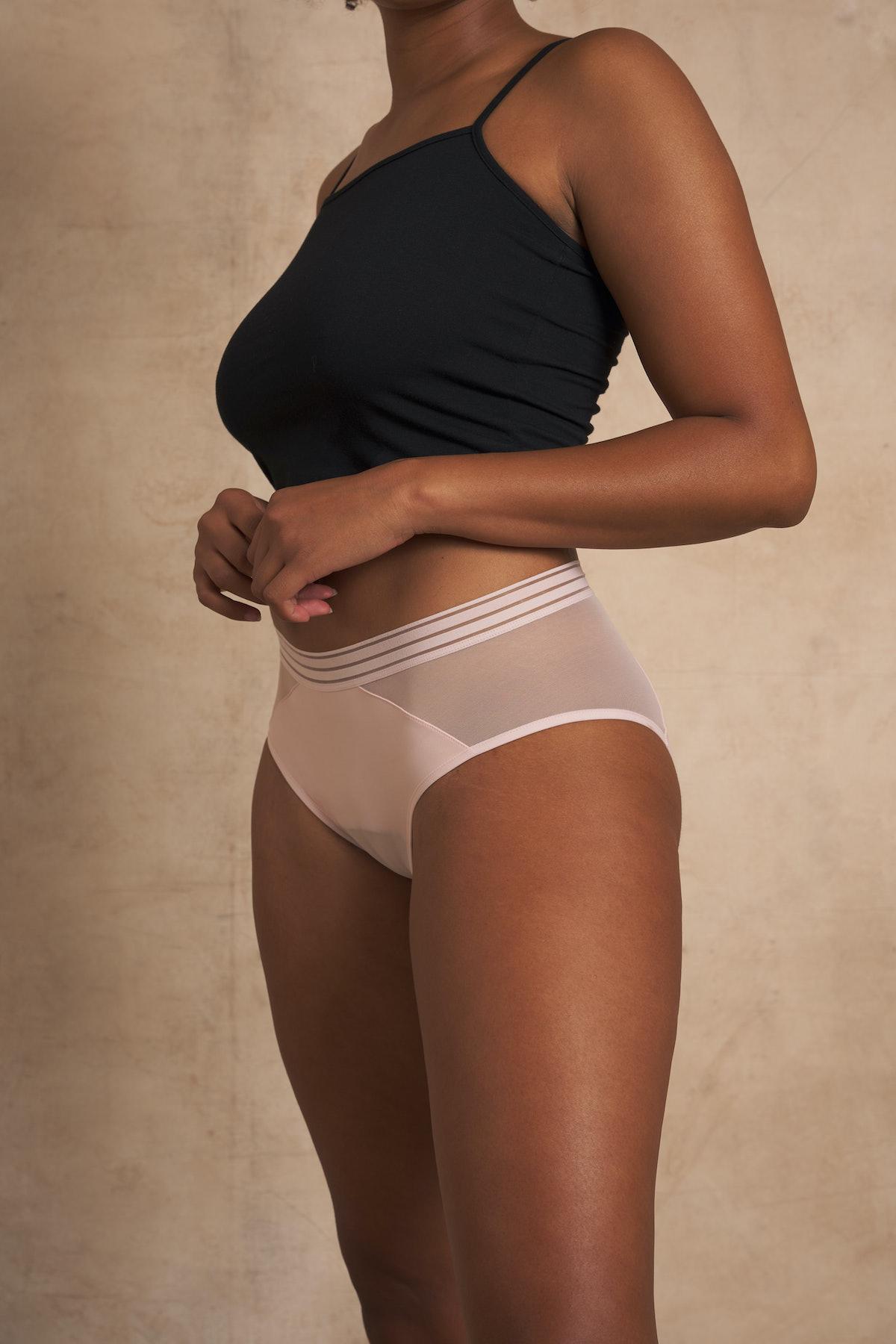 Saalt is primarily known for its menstrual cups, but in November 2020, the brand rolled out Saalt Wear, a line of period underwear, which can absorb up to three regular tampons worth of blood. Available in styles including a thong, cheeky, and even lacy styles, Saalt Wear also uses recycled plastic water bottles to make the polyester for its products, which are certified PFAS-free, certified OEKO-TEX, and claim to be ethically made in Sri Lanka.
Article continues below advertisement
Saalt Wear also features a patent-pending "moisture-separating gusset technology," designed to wick away wetness, making you feel dry for much longer. Available in sizes up to XXL, Saalt Wear starts at $29.
Article continues below advertisement
Thinx
When most people think of menstrual underwear, they think of Thinx, which can supposedly absorb up to five tampons' worth of blood. Thinx markets its period underwear "for people with periods," and has a variety of gender-neutral styles, as well as cuts like thong, cheeky, and hi-waist. Thinx's sizes go up to 3X, and most styles are made from nylon with cotton gussets, but some styles are made almost entirely with organic cotton.
Article continues below advertisement
Thinx are pretty durable — I personally own several pairs, including one that has lasted me for 3.5 years so far. Additionally, Thinx also offers BTWN period underwear for teens and tweens and Speax underwear for bladder leaks.
It should be noted that in January 2020, a report was published on the Sierra Club's blog with evidence that Thinx may include toxic PFAS chemicals. Thinx responded by assuring customers that its products were safe, so you can decide for yourself. Thinx starts at $24, but most styles are in the $30+ range.
Article continues below advertisement
The Period Company
The Period Company's menstrual undies come in unique styles, including a boxer short, a teen size, and an adaptive bikini which features velcro-style closures (so it can be removed à la a diaper). The Period Company makes its products from organic cotton, though they are made in China.
Article continues below advertisement
I just bought a pair of these for the first time, and in comparison to Thinx, the gusset is far thicker — like, don't wear these with leggings, because they'll probably show through — but the thickness makes them a comfy option for wearing at home or sleeping in.
Plus, The Period Company packages all its undies in compostable packaging. The Period Company offers inclusive sizing up to 3X, and it is the most affordable brand on the list, starting at just $12 per pair.
Article continues below advertisement
Aisle
Formerly known as Lunapads, Aisle sells period underwear in a variety of styles including boxer briefs and hipsters, with the most inclusive sizing on this list, going up 5X.
Some pairs even come with boosters, which are essentially reusable pads that can be tucked into the gusset for extra absorbency. Aisle also sells other reusable period care options including menstrual cups, reusable menstrual pads, and reusable liners.
Article continues below advertisement
Aisle's period undies are made with materials including Tencel, organic cotton, and recycled polyester. The company has been making reusable pads (and presumably other products, too) at a small, locally-owned and operated factory in Vancouver, BC for more than 25 years. Aisle is the priciest brand on the list, starting at $40 per pair.
Article continues below advertisement
Adore Me's Joyja
Joyja period panties are made by popular fast fashion lingerie brand Adore Me — so if you stay away from fast fashion, this may not be the best option for you. However, we decided to include Joyja because the brand carries inclusive sizing up to 4X. Additionally, unlike some of the other brands on this list, Joyja comes in a variety of bright colors and prints.
Article continues below advertisement
Joyja is made from nylon with a cotton gusset, and the brand offers a teen style, too. For every pair sold, Adore Me donates a pair to someone in need within the U.S. Joyja panties start at $20 per pair.
Article continues below advertisement
This list is just a small sample of the period undies on the market — there are many other options out there should these not work for you. But with a variety of prices and sizes reflected above, hopefully one will.