5 Eco-Friendly Period Products You Will Actually Want To Use
These products will make your time of the month a little more "green."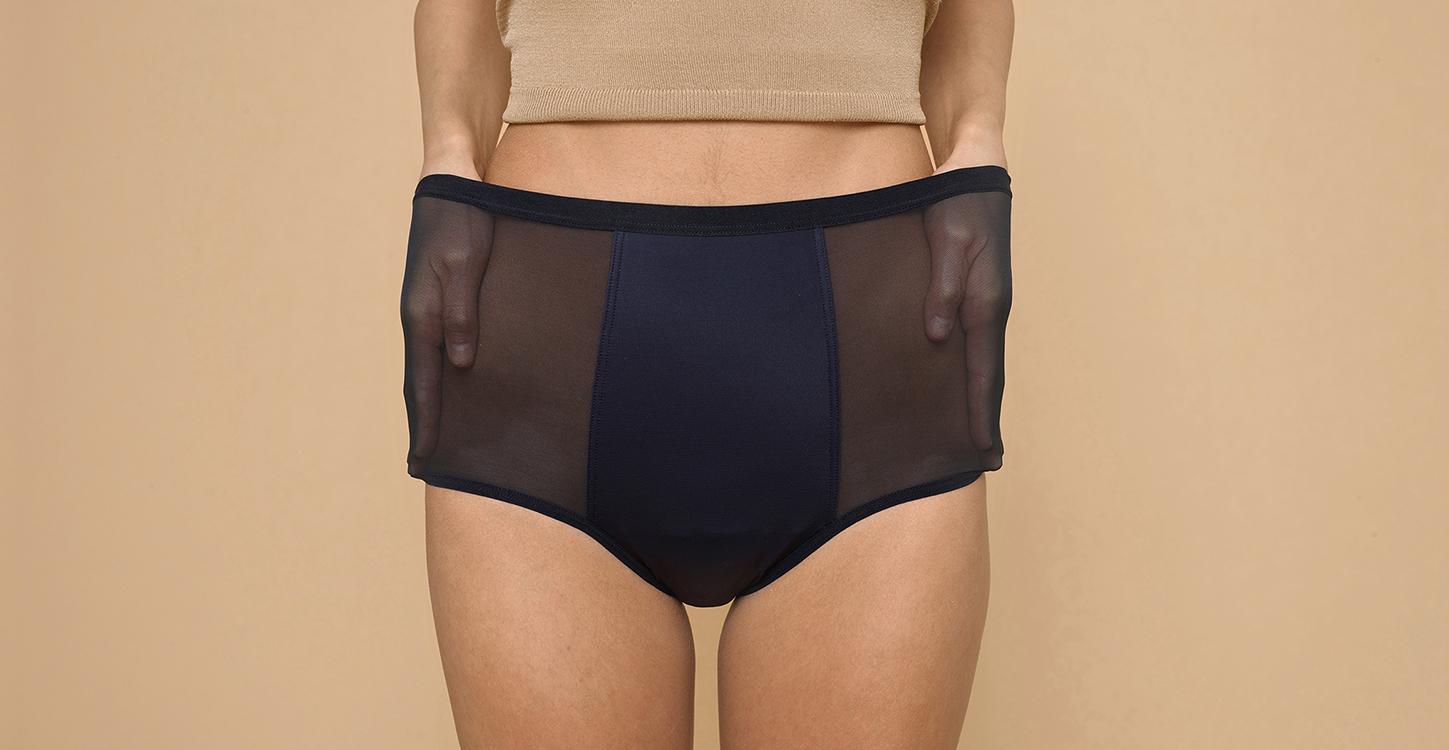 For people who have periods, deciding what products to use during menstruation is a big decision. Many people will pick up what's readily available at the local drugstore, which tends to be standard tampons or sanitary pads. Unfortunately, these things aren't great for the environment. It's estimated that the average woman throws away 250 to 300 pounds of "pads, plugs, and applicators" in their life. Of course, these items aren't recyclable, so they sit in landfills.
Article continues below advertisement
Now, this isn't an area in life where you can simply opt out of using a product. So what's the solution? Depending on your individual needs and preferences, there are a number of eco-friendly period products to choose from. It's also always worth talking to your doctor about your individual needs and what may work best for your cycle.
Article continues below advertisement
1. Reusable Menstrual Cups
What exactly is a menstrual cup? They're an alternative to tampons that catches your flow while the cup is inserted. Unlike a tampon, it's not absorbent. Throughout the day, you empty your cup, clean it properly, and reinsert it. Two of the most popular brands are the DivaCup and Lunette, though there are plenty of options to choose from.
Menstrual cups can cut down on a lot of waste; on their site, DivaCup suggests a general guideline of replacing the cup once per year, though others say that when properly cared for, their cups can last much longer.
Article continues below advertisement
2. Period Underwear
If you're not a fan of using an insertion product, period "panties" might be the perfect fit. There are a few popular brands to choose from, but THINX and Lunapads are the most discussed. Essentially, these are pairs of absorbent underwear that catch your flow, no other products needed. They're more expensive than a standard pair of underwear, and depending on your flow, you'll likely need several pairs per cycle, to make time for washing and drying. Fans of the panties swear you can't beat their comfort and ease of use, and they're definitely gentle on the planet.
Article continues below advertisement
3. Reusable Pads
Most of us are familiar with disposable sanitary pads, as they're often available in drugstores, supermarkets, and so on. However, reusable pads are an eco-friendly alternative to all of that waste. How do they work? Cloth pads are most similar to sanitary pads, in that you simply put them in your underwear and they absorb your flow. When they're ready to be changed, instead of tossing them, you rinse them in cold water, then add them into your laundry cycle. Gladrags is a popular option, though you can also find plenty of various sizes, colors, and designs on Etsy.
Article continues below advertisement
4. Tampons Without An Applicator
Want to stick to something a little more familiar, but still good for the environment? Luckily, you can purchase tampons without an applicator at most drugstores. How do these work? Brands like o.b. make tampons that you insert with your fingers, no plastic applicator needed. This means that every time you use a tampon, you're creating less waste than with a standard tampon brand. If tampons are the best choice for you and your needs, using a brand without an applicator might be a good compromise for the planet.
5. Softdisc
Similar to the reusable menstrual cups, Softdiscs, sometimes known as "softcups," are inserted into the vagina and are meant to collect your flow without absorbing it. However, Softdiscs aren't reusable. Generally, it's suggested that you can go longer between changes than with a tampon, which helps to reduce waste. Softdiscs may be a great alternative for people who are uneasy with the maintenance and hygiene required of reusing a menstrual cup, or who want to test how a cup feels before taking the plunge.