Some of the Coolest Destinations For Fall Foliage, That Are Accessible by Train
If you're excited about fall foliage, there are so many incredible leaf peeping destinations out there — and many are accessible via Amtrak!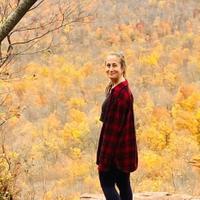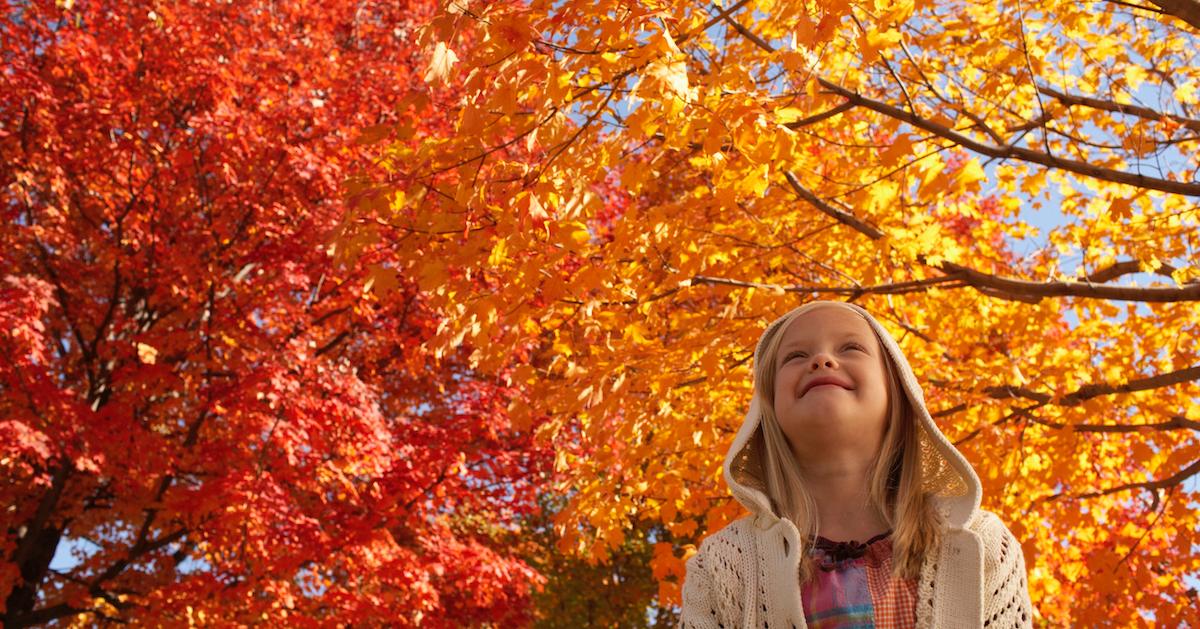 Along with drinking hot apple cider, going pumpkin picking, and of course celebrating Halloween, watching the leaves change is one of the greatest fall activities imaginable. There are so many incredible spots you can visit across the U.S. that offer insanely gorgeous and colorful fall views, and bonus: many of them are accessible via Amtrak. So if you're looking for the best places to go leaf peeping this fall, you've come to the right place.
Article continues below advertisement
Brunswick, Maine
Maine is famous for its foliage (I mean, really, Maine has a state Instagram account that's dedicated to fall leaves!). So if you're jonesing to go to one of the northernmost points in the U.S., we strongly suggest making your way there this fall. According to Condé Nast Traveler, you can enjoy a full day of leaf peeping via Amtrak's Downeaster, which takes you for 3.5 hours through New England (prime leaf peeping!) and it all ends in Brunswick. Break out your cable-knit sweaters and L.L. Bean duck boots, if you're willing to make the trek.
Rocky Mountain National Park, Colo.
Whether you love to hike or simply just love a mountainous view, Rocky Mountain National Park has a little something for everyone. According to Amtrak, the Colorado destination is particularly gorgeous in the fall, as the Aspen trees change along Trail Ridge Road, attracting photographers and travelers alike. The company's three-day Denver Rocky Mountain Getaway includes an immersive sightseeing tour, and gives travelers the chance to explore the beautiful city of Denver, too.
Article continues below advertisement
St. Albans, Vt.
As previously mentioned, New England is a great region to take in fall foliage — so it should come as no surprise that Vermont is also a stellar autumnal destination. Amtrak has a train called the Vermonter, as per Condé Nast Traveler, which embarks from Washington, D.C. and makes its way to St. Albans, Vt. It's not a super long journey, and you can take in the fall colors from start to finish.
Article continues below advertisement
Pacific Northwest
Amtrak's Pacific Northwest trip brings travelers through San Francisco, Calif., Portland, Ore., and Seattle, Wash. Between the scenic mountainous backdrops and incredible ocean views, this West Coast excursion is the perfect fall trip for anyone who thoroughly enjoys the beauty of nature in autumn. Each destination offers different activities that are perfect for cooler months in the year — and you can enjoy apple cider while exploring all of them.
Article continues below advertisement
Old Saybrook, Conn.
In addition to being a prime destination for all things finding spooky, Connecticut is an incredible site for fall leaves. Take the train to Old Saybrook and take in views from the Connecticut River, or by embarking on one of many hiking trails. That way, you can admire the natural autumnal colors from the water, by car, or by foot, depending on what you're looking to do while you're there.
Article continues below advertisement
Milwaukee, Wis.
If you're based in Chicago, Ill., take the Hiawatha train to Milwaukee. The midwestern city has a wide variety of parks and trails from which you can admire colorful fall leaves. Milwaukee Magazine recommends going to Boerner Botanical Gardens, biking through the Oak Leaf Trail, or picnicking at Grant Park — you really can't go wrong while you're there.
Article continues below advertisement
Saratoga Springs, N.Y.
If you're in the Greater New York Area, escape the city and make your way to Saratoga Springs, N.Y. — upstate New York transforms into an autumnal wonderland in October, and with the gorgeous Adirondack Mountains just a short drive away, you can take some seriously unreal fall hikes.