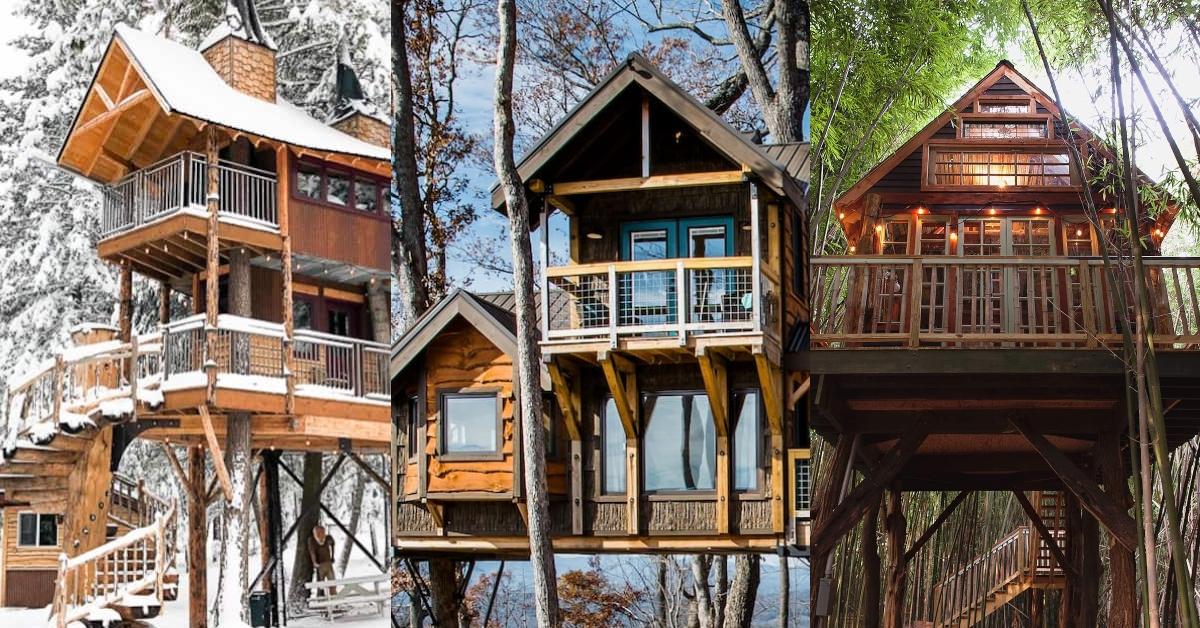 From Breathtaking Views to Over-the-Top Amenities — Check out These Unique Airbnb Treehouses in the U.S.
In the last few years, travel lovers have been searching for unique experiences when planning their next vacation. Whether it's staying in a tiny home, glamping, or wandering around the U.S. in a converted sprinter van, people are forgoing the fancy hotels and their amenities to try out once-in-a-lifetime Airbnb stays.
Article continues below advertisement
While you may have searched for typical modern homes while scrolling through the app, Airbnb also features unique homes. When planning your next adventure, trade a typical house or apartment for a treehouse.
Treehouses have become extremely popular among couples, families, or an individual looking for a quiet solo trip. From decked-out modern treehouses to one featuring llamas casually roaming the property — check out the best Airbnb treehouses in the U.S.