Are Tiny Homes Safe?
There are a lot of benefits of tiny homes — but is safety one of them? Learn about the safety of tiny homes.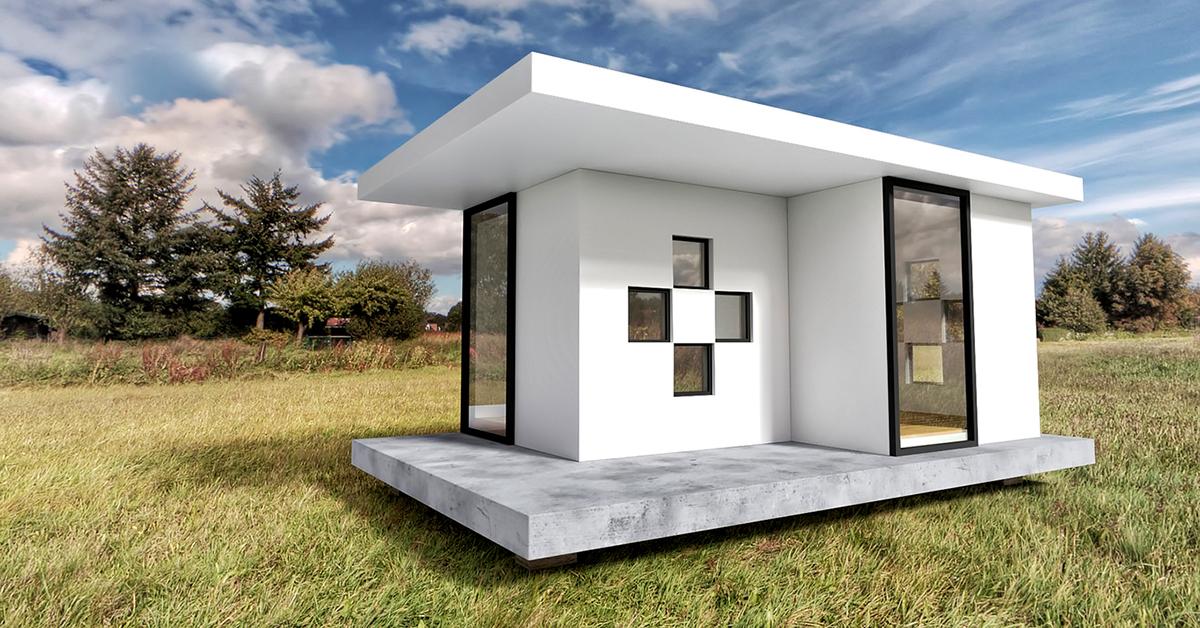 Tiny homes are more than just totally trendy right now. They require less resources — energy, electricity, and water – and so are therefore considered to have more sustainable benefits than your traditional energy-sucking home. Plus, some people even believe that they could be the key to ending homelessness in the United States.
Article continues below advertisement
According to the International Code Council, a tiny home is any small home that is 400 square feet or less. (They can even be as small as 60 square feet.) As tiny homes become more and more popular — especially as colossal student debt prohibits many millennials from becoming homeowners — they have kind of taken on new life. (Side note: Did you know 89 percent of tiny homeowners have less debt than the average American? Sixty percent have absolutely no debt, while 55 percent of tiny homeowners possess more savings than others.) Tiny homes have become anything and everything tiny homeowners can imagine them to be. They can be on wheels, drivable, or stagnant with a permanent foundation; they can have outdoor, porch-like areas, or even a pop-out.
But with so much customizability and not much universal understanding about what a tiny home entails, you might be wondering: Are tiny homes safe? It's certainly an understandable concern, especially when you take elements like weather and safety regulations into consideration.
Article continues below advertisement
What Safety Regulations Do Tiny Homes Need?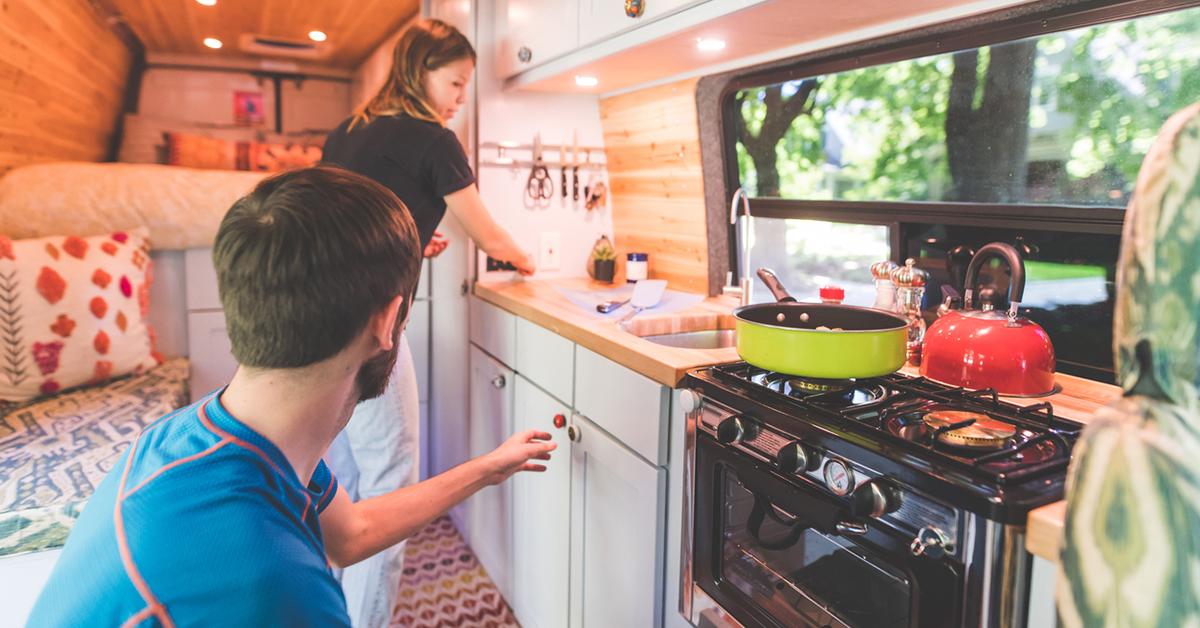 Regulations for tiny homes vary depending on the individual municipality's zoning code regulations. According to the Tiny House Society, some areas in the U.S. are more tiny home-friendly than others. Each individual state, city, and/or town can have its own building codes and regulations that impact how a tiny home can be built and used.
Zoning regulations vary, which is why if you're interested in living in a tiny home, contacting your personal zoning department is in your best interest. Your zoning department will be able to tell you all the specific zoning laws and regulations that will impact your build. That being said, there are a few regulations that are pretty much standard across the board, according to Tiny House Society. Keep reading to find out which safety features are usually standard in tiny homes across the United States.
Article continues below advertisement
Bathrooms
In all tiny homes, one bathroom — separated from the other rooms in the house — is required.
Emergency exit point
While there is no minimum requirement for how many windows a tiny home has to have, a tiny home — as do all homes — must have at least one other emergency exit point other than the main entry and exit point.
Minimum ceiling height
Common spaces must have a minimum ceiling height of 6 feet, 8 inches. Bathroom spaces must have a minimum ceiling height of 6 feet, 4 inches.
Stairs
Stairs are actually required — or it can be some type of ladder — in order for occupants to reach lofted areas inside the tiny home.
Utilities
There are no specific utilities that a tiny home, federally, is required to have. In fact, many tiny homeowners opt out of certain utilities in order to live a more sustainable lifestyle, utilize less energy, and reduce their electric bill. Some alternative utilities that could do this include composting toilets, solar-powered energy, lack of running water, and more.
Are Tiny Homes Safe?
One of the biggest, most important questions that many potential tiny homeowners have is the safety of tiny homes. Are they safe?
How can they be safe, right? They're so much smaller than other traditional homes, provide less space. Could they easily become a fire hazard?
Article continues below advertisement
According to How Stuff Works, air quality and ventilation are some of the most important parts of a tiny home. They could be a potential fire hazard, especially since many tiny homes are made out of combustible materials. To avoid the combustibility hazard, you could alternatively opt to have your tiny home heated by electricity. Since ventilation is also important to avoiding your home becoming a fire hazard, make sure you have at least one window. Windows, of course, could also be counted as a viable emergency exit point — so you'd be killing two birds with one stone.
What are some other things you can do to make sure your tiny home is safe? Definitely make sure you have both carbon monoxide and smoke detectors. Having a fire extinguisher on hand is also a safe idea, just in case anything happens in the kitchen or otherwise. Even if you are armed with a fire extinguisher, keeping baking soda on hand is also another good idea. Baking soda can help mitigate a fire in the kitchen and stop it in its tracks. Mold is another common safety concern in tiny homes (and all homes, really). To avoid mold, use a dehumidifier, check for mold in confined, moist spaces regularly, and spray mold sealant every few months.
Article continues below advertisement
Are Tiny Homes Safe in Storms?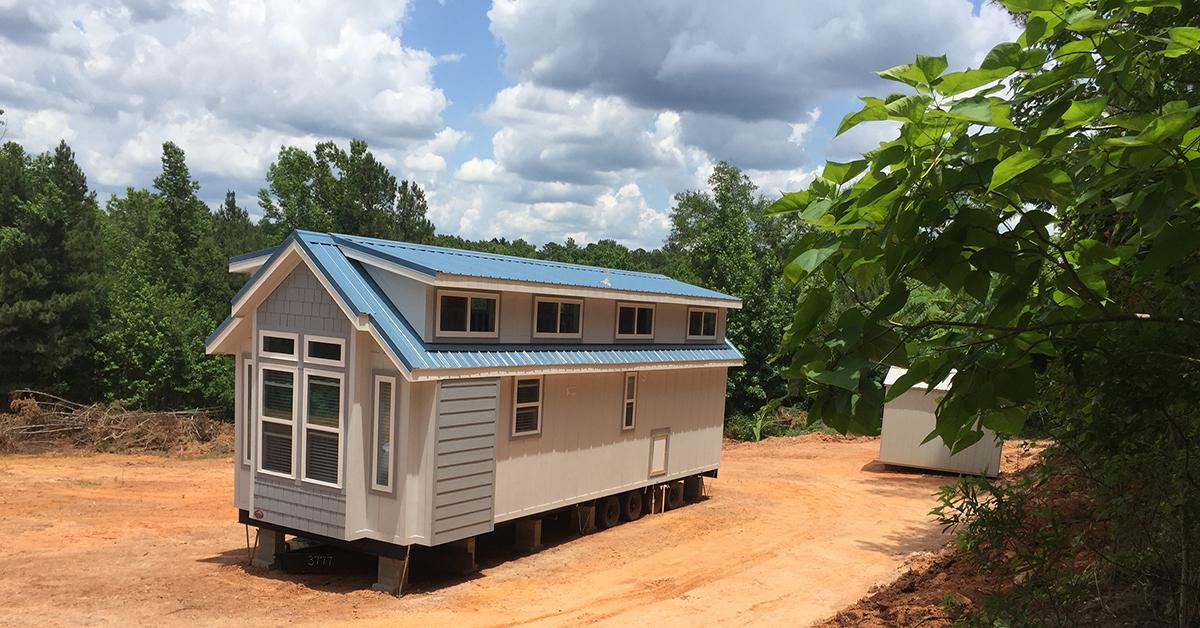 Homeowners of all kinds of homes want to be assured that their homes are safe, especially in extreme weather conditions like a storm. That's why weatherproofing is a popular process amongst homeowners, especially for those who live in high-risk areas where weather events like hurricanes, tornadoes, or tropical storms are more frequent or likely.
When weatherproofing a home — whether it's a tiny home or otherwise — the main idea is to make sure that a storm cannot penetrate the home. To weatherproof, you'll want to start by securing the windows. You can secure the windows by hammering sheets of plywood over them for reinforcement. This makes the windows less likely to break.
Article continues below advertisement
If you live in an area where snow and rainfall are abundant, you may want to reinforce your home's insulation by going one step further than using typical insulation. Heavy-duty spray foam works wonders against snow, ice, rain, and most importantly, freezing cold temperatures. Another bright side? Your tiny home will be warmer.
Electricity is also a worry for people who live in tiny homes, especially when a heavy storm hits. Heavy rainfall, wind, or even lightning could cause a power outage. Now, if you live in a tiny home — or any home, really — a generator is a pragmatic option. But a generator isn't enough. You'll want to make sure that all the cords leading to the generator are weatherproofed to prevent electrical damage that could cost you either your life or hundreds of dollars down the line.