What to Do With Wire Hangers (Can You Recycle?)
Wire hangers are probably plentiful in your home — but can you recycle them? Learn what to do with all the potential waste.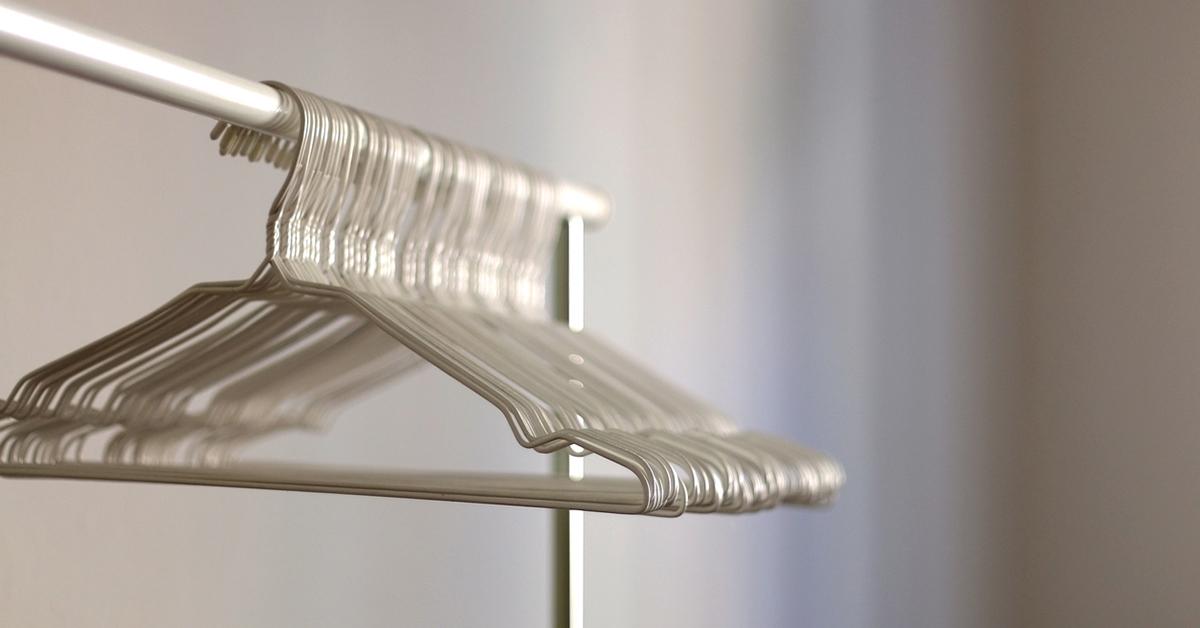 When searching "what to do with wire hangers," you'll find a lot of articles about all the creative ways a person can upcycle wire hangers. But what if you don't want to upcycle wire hangers? What if, alternatively, all you want to do is get rid of them?
Tons of people want to know if wire hangers are recyclable, and if so, where can they be recycled? and how? Wire hangers are not as popular anymore, what with sturdier, plastic reiterations of hangers becoming more popular in recent years. (Or, hey, if you live a zero-waste lifestyle, there's always wood hangers!)
Regardless, if you have a few laying around or a ton that you want to replace with sturdier options, it's totally understandable that you'd want to get rid of your wire hangers and get rid of them safely and properly. After all, only 15 percent of the 10 billion plastic coat hangers that are produced annually ever get recycled. So, can wire hangers be recycled?
Article continues below advertisement
Can You Recycle Wire Hangers?
This may come as a surprise, but many recycling centers will not accept wire hangers as a recycled item. Most recycling machinery is not equipped to handle the material and shape of a wire hanger, so recycling options can be slim. However, that's not to say that some places do not accept wire hangers as a recycling item.
According to Life Hacker, wire hangers can be put in the curbside recycling bin in New York City. The best way to ascertain whether your city or municipality accepts wire hangers in the recycling is to research online.
Of course, if your area does not accept wire hangers in the curbside recycling bin — or elsewhere in its recycling centers — there are other responsible ways to recycle your wire hangers. And no, you don't have to upcycle them, although that is a legitimate option. Many scrap metal recyclers will accept wire hangers. All you have to do is do a quick online search to find one near you — just "metal clothes hangers" and your zip code.
Alternatively, you can use Earth 911 to search for scrap metal recyclers near you. Another wire hanger recycling alternative is to bring your wire hangers to the dry cleaners. Many dry cleaners will accept wire hangers and reuse them for distributing dry-cleaned laundry. If you want to save yourself a trip to the dry cleaners, call ahead and ask if they accept metal hanger donations.
Article continues below advertisement
Can Wire Hangers Go in the Recycling Bin?
As mentioned above, wire hangers can be recycled, but it depends on where you live. In some cities and municipalities — like New York City, for example, wire hangers can be placed in the curbside recycling bin. However, cities with recycling centers that do not have the proper equipment to recycle wire hangers will not accept them curbside. In order to find out if wire hangers are accepted in the recycling where you live, conduct an online search for your curbside recycling program's rules.
Can You Recycle Wire Hangers for Money?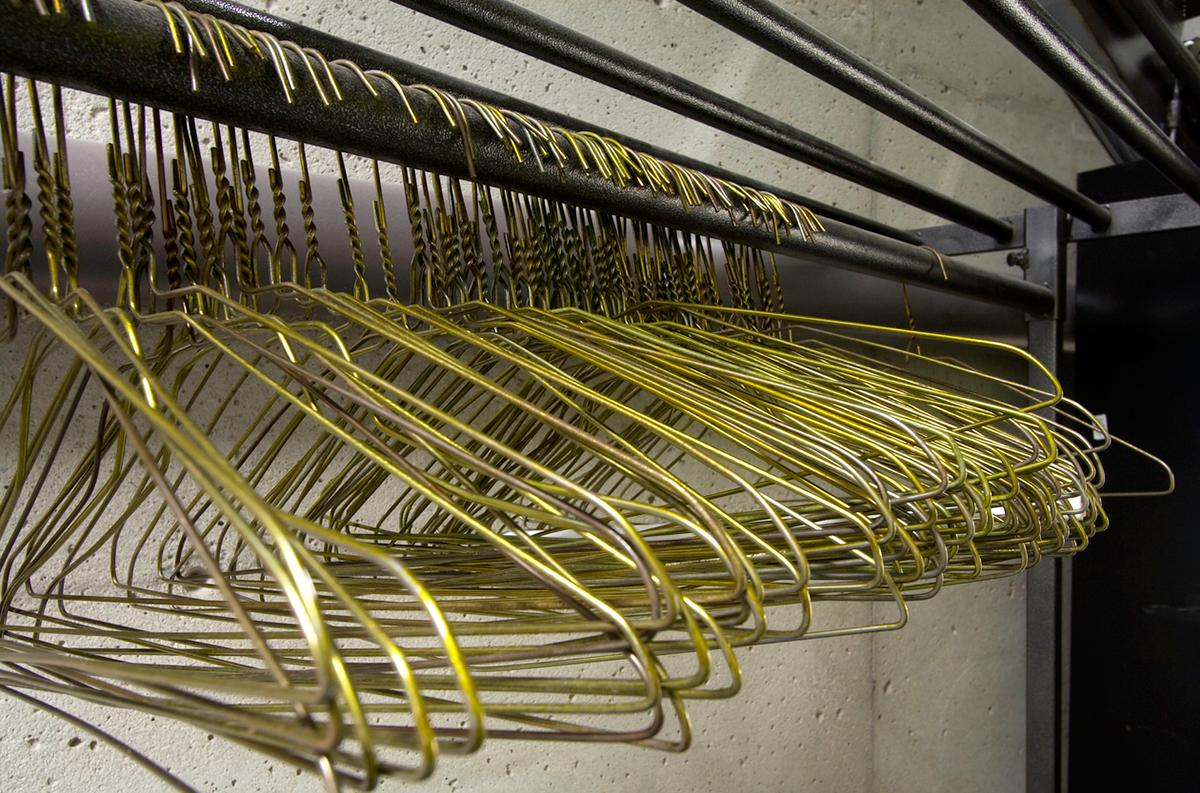 While some places like recycling centers, scrap metal recyclers, and even dry cleaners will accept used wire hangers, most do so without providing compensation for these recycled items. That being said, some scrap metal recyclers do pay for scrap metal as steel can be a valuable material that can be remade into other objects.
Article continues below advertisement
How to Recycle Wire Hangers
If you're looking to recycle used wire hangers, you have a few options. First, you can double check with your municipality or local recycling center to see if they accept wire hangers either via the curbside bin or by drop-off at the recycling center. If that's a no-go, you can search for local scrap metal recyclers, who are more likely to want to take that scrap steel off your hands. Another option, as mentioned above, is donating your wire hangers to dry-cleaners, who will then reuse the hangers to give people back their dry-cleaned clothing. Then, of course, if none of these options is appealing to you, you could always try upcycling your wire hangers into something else like sculptures, organizers, and even cat homes.
Where to Recycle Wire Clothes Hangers
The three main places to recycle wire clothes hangers include your local recycling center, the dry-cleaners, or a scrap metal recycler. Alternatively, you could also contact your local consignment shop to see if they are interested in accepted wire hanger donations. They have to hang all those clothes from something, right? It's definitely worth a shot!
Article continues below advertisement
Are Wire Hangers Bad?
Well, wire hangers aren't particularly good. According to Well + Good, wire hangers are too thin for most clothes and often cause stretch marks on clothes and bend over time, causing clothes to hang at strange angles. From a sustainability standpoint, reusing wire hangers is of course better than throwing them away so that they end up at a landfill. However, wooden hangers are generally better for the environment and even better for our clothes.
Are Wire Hangers Allowed on Airplanes?
While bringing wire hangers on airplanes likely doesn't have much to do with sustainability or the environment, many people are asking this question. And rightfully so, as approved items for airplanes can be somewhat ambiguous.
According to TSA, coat hangers are approved items for both carry-ons and checked luggage, though nothing on the TSA website specifies about wire hangers in particular. The site does say, "The final decision rests with the TSA officer on whether an item is allowed through the checkpoint."