These Face Masks Made from Abaca Leaf Fibers Could Replace Synthetic Surgical Masks
The Philippines has developed abaca leaf fiber masks that have the potential to be medical grade and biodegradable.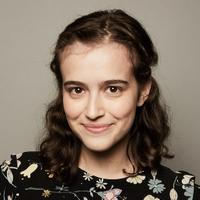 Disposable face masks are a life-saving necessity for medical providers working with COVID-19 patients. However, medical-grade face masks (as well as other personal protective equipment aka PPE) are almost always made from plastic-derived materials, meaning they are not biodegradable — and a lot of PPE is going in the trash right now. So, a group has developed a potentially-medical-grade, single-use face mask made from a biodegradable material: abaca leaf fibers, a plant similar to the banana tree.
Article continues below advertisement
Philippines-based company Salay Handmade Products Industries, Inc is responsible for the new masks, made from raw abaca fibers from fiber agency Dragon Vision Trading. As reported by Bloomberg, abaca is as strong as polyester — but unlike polyester, it can decompose in just two months. The fiber is commonly used in the Philippines to make things like teabags and Philippine peso banknotes.
The Philippines' Department of Science and Technology (DOST-X) published a study analyzing the efficacy of the abaca masks in comparison to both N95 masks and standard surgical masks. The DOST-X evaluated the mask's fiber structures, pore sizes, water repellency, and water absorbency via Water Drop Tests, which were then analyzed under a microscope. The researchers found that the abaca mask absorbed 3 to 5 percent of the total water applied, the N95 mask absorbed 46 percent, and the surgical mask absorbed 0.17 percent. Essentially, the abaca mask repels water far better than an N95, and nearly as good as a surgical mask.
Article continues below advertisement
The abaca masks do cost more than synthetic surgical masks — but as any environmentalist knows, the financial cost is not the only price we must take into account: there's also the environmental cost. Even though these masks may be more expensive, those concerned with the plastic crisis plaguing the entire planet will hopefully see the benefit in investing in biodegradable masks. Additionally, as abaca exporter Firat Kabasakalli revealed to Bloomberg, various PPE manufacturers from China, India, and Vietnam have ordered the fiber during the pandemic, so there's clearly a demand for the material.
Article continues below advertisement
"The awareness of consumers now is higher when it comes to taking care of the environment," Neil Francis Rafisura, general manager of Salay Handmade Products Industries, told Bloomberg. "There are people who will pay a premium for environmentally friendly products."
Article continues below advertisement
Humans have been using PPE by the billions since the coronavirus first broke out. According to a recent report, the pandemic has people using an estimated 129 billion face masks and 65 billion plastic gloves every month, all around the world. Many scientists are hard at work developing ways to combat this waste issue (as well as the PPE shortage), and the past few months have brought us some interesting innovations in addition to the abaca masks.
For example, a team of India-based researchers recently developed a method to recycle used PPE into renewable liquid biofuel. Additionally, a team of researchers from MIT and Harvard recently unveiled their reusable N95 mask, which is made from silicone, can be used up to 100 times, and all that needs to be replaced between uses are the N95 filters.
But if you are not a healthcare of essential worker, the CDC and WHO recommend wearing a reusable cloth mask. Not only do many experts believe cloth masks are effective in preventing the spread of the coronavirus, but they are also reusable, washable, and can be easily made at home.
The best way to prevent contracting or spreading coronavirus is with thorough hand washing, social distancing, and wearing a cloth face covering. If you feel you may be experiencing symptoms of coronavirus, which include persistent cough (usually dry), fever, shortness of breath, and fatigue, please call your doctor before going to get tested. For comprehensive resources and updates, visit the CDC website. If you are experiencing anxiety about the virus, seek out mental health support from your provider or visit NAMI.org.