How Often to Wash Your Face Masks (and How to Wash Them Properly)
Learn how to properly wash your face mask (and often to do it)!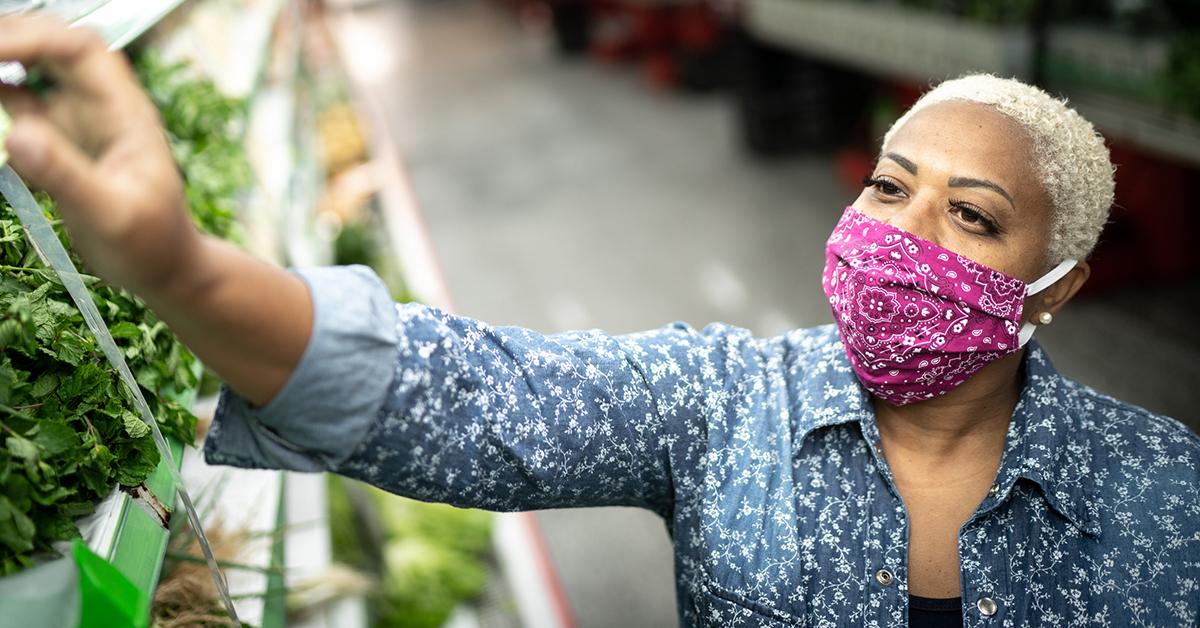 Covering your face during the coronavirus pandemic is a crucial part of stopping the spread of infection. In fact, a review funded by the World Health Organization (WHO) found concrete evidence that wearing a facemask significantly reduces the risk of coronavirus. But, did you know that a mask's effectiveness is only as good as the mask is clean? It's like what your mom always told you about washing your face as a teenager: Your face is only as clean as the towel you're washing it with. Makes sense, doesn't it?
Article continues below advertisement
According to Holger Schünemann, who authored the review for WHO, "Our findings suggest, in multiple ways, that the use of masks is highly protective in health care and community settings."
Because face masks have become such an integral part of maintaining public health and stopping the spread of the COVID-19 infection, it's important we all know how to take proper care of our masks. And it all starts with knowing how often to wash your face mask and how to most effectively wash it.
Article continues below advertisement
How often should we wash face masks?
With face masks the norm nowadays, it's really important to know how to properly take care of 2020's most iconic accessory. According to John Hopkins Medicine, face masks should be washed and cleaned after every single use.
"You should clean your mask after every wearing," the John Hopkins Medicine website explains. "This reduces the risk of spreading the coronavirus or other germs."
Of course, "cleaning" doesn't necessarily mean throwing your face mask in the laundry. To cut back on running the washing machine so frequently, you can supplement your face mask cleanings by spraying it with Lysol in between deep-clean washes in the laundry. As long as you're spraying it down with Lysol after each wear, you are properly taking care of your face mask and cleaning it effectively.
Article continues below advertisement
Which face masks can be washed?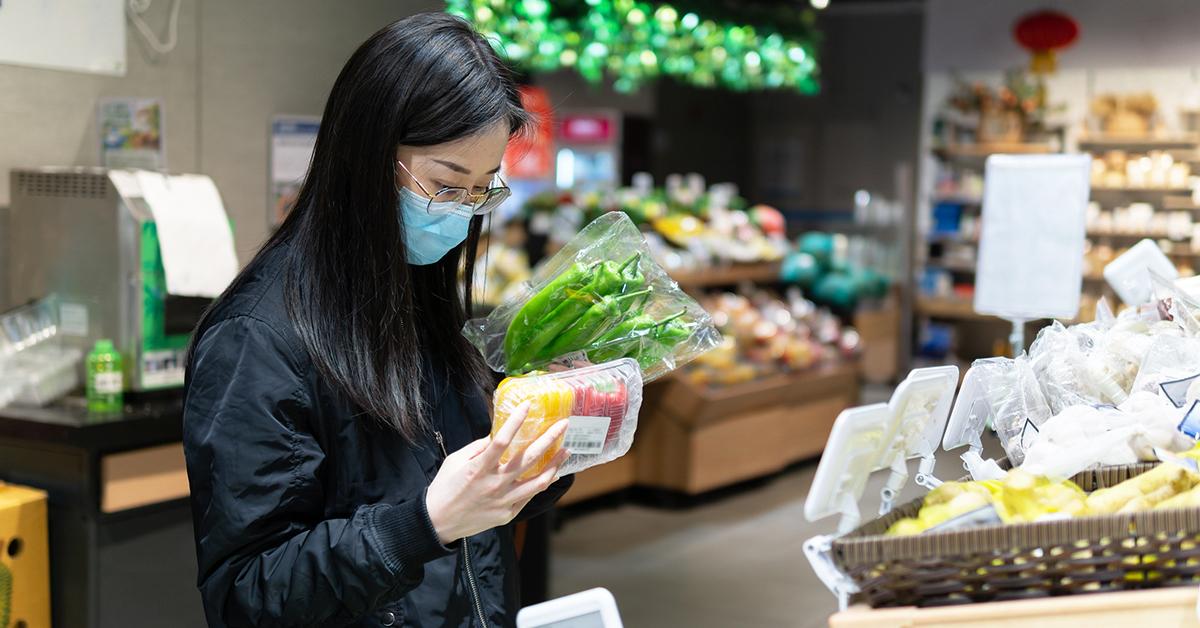 Unfortunately, not all face masks are designed to be cleaned and washed. If you are using a N95 mask, KN95 mask, or blue surgical mask (like the one in the photo above), these cannot be washed. In fact, they are not even meant to be reused. You can theoretically get away with wearing them a few times; however, the moment you notice the mask becoming damaged or dirty (even with it's your own face oils or makeup), you'll want to chuck it. According to the CDC, N95 respirators are only recommended for use for a period of 8 to 12 hours max.
Any face mask made of cloth fabric — such as a bandana, cloth face covering, scarf, or reusable cloth face mask — can be laundered regularly.
How to wash a cloth face mask in the washing machine:
If you prefer to wash your cloth face mask in the washing machine, it can go in the machine with your regular laundry. You can do your laundry as you normally would, using the warmest water setting.
Article continues below advertisement
However, if you or someone in your family has any allergies or sensitivities, you may want to avoid using fabric softener and opt for a safe, non-toxic detergent option. After all, face masks go right on your face. If the mask is washed in something you are allergic or sensitive to, it could cause irritation on your face.
How to wash a cloth face mask by hand: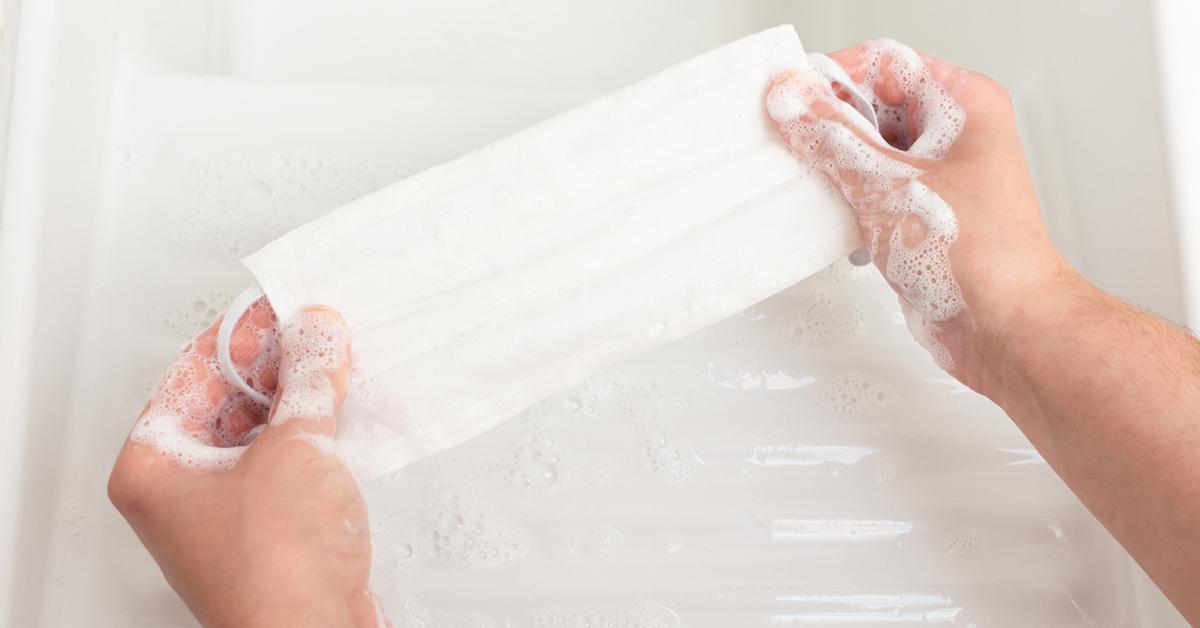 To wash your face mask by hand, you will need to make a bleach solution of ⅓-cup household bleach per gallon of room temperature water, according to the Centers for Disease Control and Prevention (CDC). Alternatively, you can make the solution with 4 teaspoons of bleach per quart of room temperature water.
However, the CDC wants you to know that all bleach is not created equal.
Article continues below advertisement
The CDC recommends: "Check the label to see if your bleach is intended for disinfection. Some bleach products, such as those designed for safe use on colored clothing, may not be suitable for disinfection. Ensure the bleach product is not past its expiration date. Never mix household bleach with ammonia or any other cleanser."
Once the bleach solution is prepared, soak your cloth face mask in it for at least five minutes. After soaking the mask for five minutes, rinse it thoroughly with either cool or room temperature water.
How to dry face masks:
Drying your face mask properly is almost as important as washing it properly. After washing your cloth face mask, tumble dry them in the dryer on the highest setting. This will help sterilize the mask of any residual toxins, bacteria, or unwanted dirt and grime.
Article continues below advertisement
How to take care of face masks when not using them:
When you are not wearing your mask and not washing your mask, make sure to store it in a clean, dry place. You don't want to have to clean or wash it again simply because it fell on the floor or collected dust and grime at the bottom of your purse.
Some people keep one face mask in the house and another in the car. It's certainly one of the more convenient options (after all, if one face mask "lives" in your car, then you'll never drive somewhere and find yourself without one). However, keeping a face mask in the car is no excuse to not clean it. If you keep a face mask in the car, still be sure to clean it after every use – whether that's with a Lysol spray-down or by bringing it inside to launder it before returning it back to the car.
Article continues below advertisement
How many face masks do I need?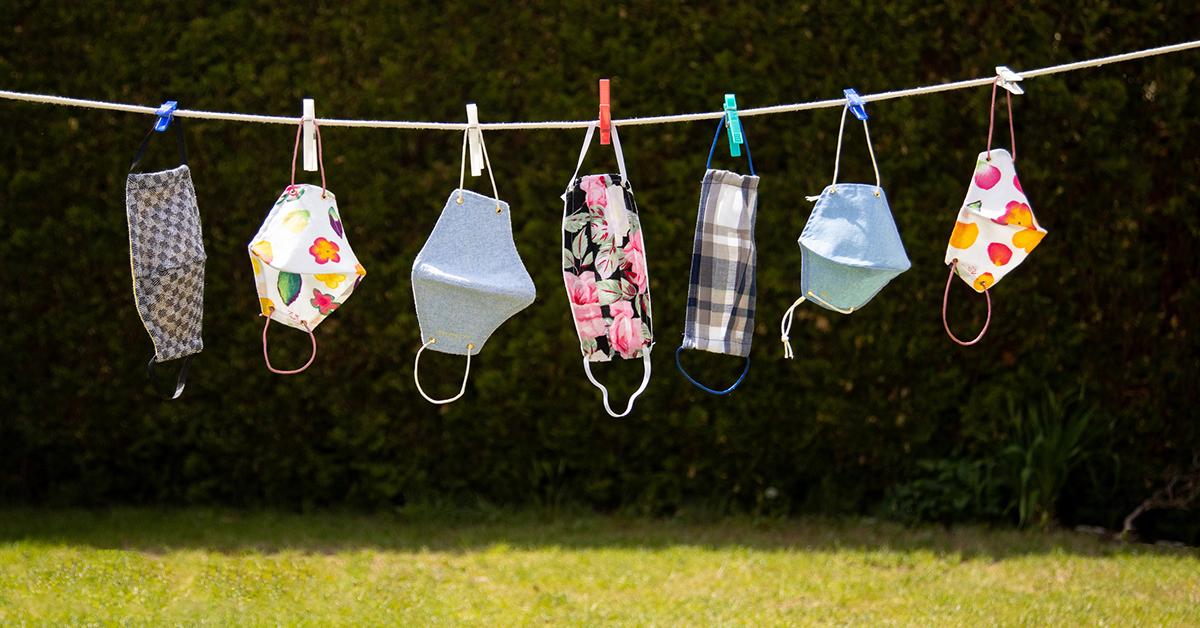 There is no one recommended answer as far as how many face masks one person needs. However, each person should definitely own at least two reusable face masks. While the more heavy-duty face masks like N95 and KN95s (which are generally relegated to medical workers in the field) are most effective at stopping the spread, they can only be used a few times before they need to be thrown away. These types of masks cannot be washed and reused. Therefore, if you are sticking to the N95 or KN95 face mask route, you will need more masks because each one only affords a single use.
Comparatively, if you are using reusable face masks, then you should have at least two — minimum. With at least two reusable face masks, you can theoretically always have one on hand, even while one is in the wash.
How to clean a nanosilver face mask:
Nanosilver technology face masks have become popular during the coronavirus pandemic because of their intrinsic antimicrobial properties. Nanosilver face masks are also particularly convenient because they self-sanitize in the sun.
Article continues below advertisement
According to a study published in the US National Library of Medicine National Institutes of Health, the health and environmental impacts of nanosilver are not yet understood; more research needs to be done in order to determine its long-term effects.
The study says, "However, it is unclear whether the novel properties of nanosilver will lead to adverse human and/or environmental health effects. The production, use, and disposal of products containing nanosilver can lead to the release of increased amounts of silver into various environmental compartments (air, water, soil). For example, nanosilver released from clothing could enter the environment in the effluent and/or biosolids resulting from wastewater treatment (Benn and Westerhoff, 2008)."
The best way to prevent contracting or spreading coronavirus is with thorough hand washing and social distancing. If you feel you may be experiencing symptoms of coronavirus, which include persistent cough (usually dry), fever, shortness of breath, and fatigue, please call your doctor before going to get tested. For comprehensive resources and updates, visit the CDC website. If you are experiencing anxiety about the virus, seek out mental health support from your provider or visit NAMI.org.