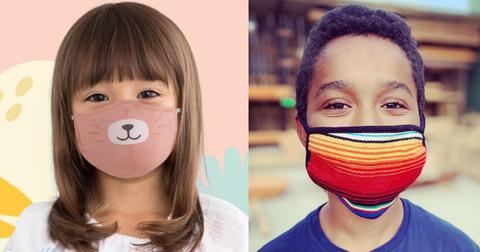 Small Businesses Making Cloth Masks for Kids
By Sophie Hirsh

Updated
While adults are finally adjusting to the CDC's orders to wear cloth masks when going out in public, it's understandably a little harder to explain to kids why cloth masks are necessary every time they go outside — especially as the weather is getting warmer.
Article continues below advertisement
One way to incentivize a child to actually keep their face mask on securely is to get them one they'll actually enjoy wearing. Last month, we rounded up 10 small businesses selling cloth face masks — but to help get your kids on board and actually leave their mask in place, we've researched a few more businesses selling masks specifically designed for children, which are all designed to fit comfortably, and most of which come in fun designs.
Should kids wear masks?
The CDC recommends wearing cloth face masks in public places where it's hard to keep at least 6 feet of distance between people, such as grocery stores and pharmacies, and especially in areas where the virus is spreading more rapidly, such as major cities and areas with massive outbreaks.
Article continues below advertisement
While that advisory does extend to children, the CDC says that face coverings should not be used on children under 2 years old, anyone who has breathing issues, or anyone who is unable to remove the mask themselves.
Cloth Masks for Kids
In the market for a cloth face mask for children? Read on for seven companies making cloth face masks for kids.
Article continues below advertisement
Cubcoats
Cubcoats is known for its adorable sweatshirts, shirts, and jackets that fold into stuffed animals. The company is now making two-layer cotton cloth face masks for kids, featuring the characters from its hoodies. The masks also include a metal nose piece to help the mask comfortably stay on.
Article continues below advertisement
Salvage Maria Goods
Salvage Maria Goods is a small company that uses deadstock textiles from Mexico to hand make dog beds, blankets, and more. The LA-based company has shifted gears towards making three-layer cloth face masks out of leftover fabrics in both children's and adults sizes, for $9 and $12, respectively.
Article continues below advertisement
Salvage Maria is also donating masks to people and workers in need, and a portion of proceeds are going to nonprofits that are supporting children and families during this stressful time.
SuesDressmaking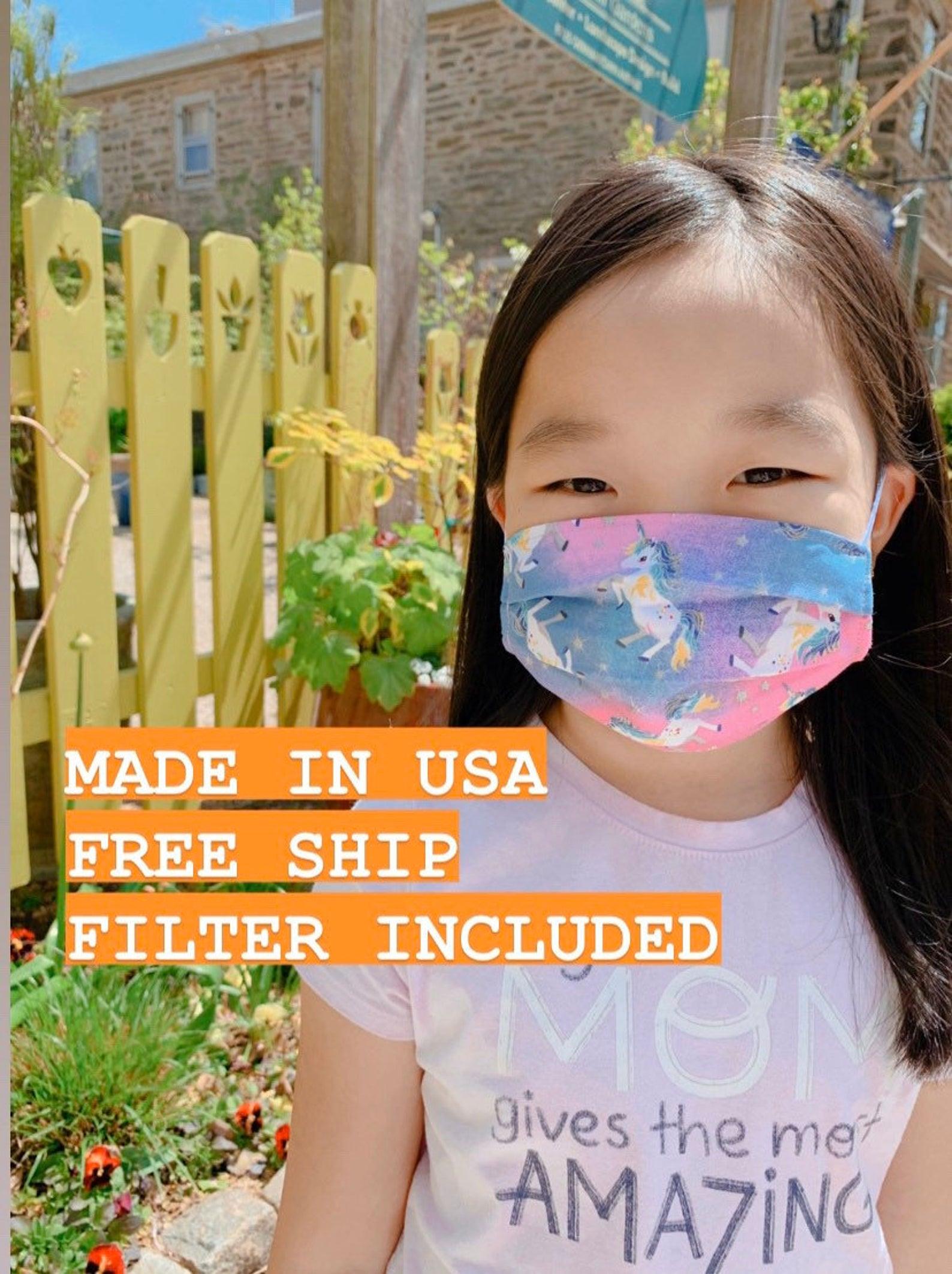 Etsy shop SuesDressmaking makes cloth masks in five sizes: toddler, kids aged 5 to 8, kids aged 9 to 14, adult small, and adult, in a variety of colors and playful patterns. You can also message the shop to request a custom size, nose wires, or anything else you'd like. Each mask is made with three layers of 100 percent cotton, includes an interfacing filter fabric that has been permanently ironed onto the fabric, and comes with a filter pocket to add in an optional additional filter.
Article continues below advertisement
SuesDressmaking's masks are all handmade in a custom dressmaking and tailoring shop in Philadelphia, and the shop donates a mask for every one sold; so far, the shop has donated more than 300 masks to pharmacies and nursing homes.
Avocado Mattress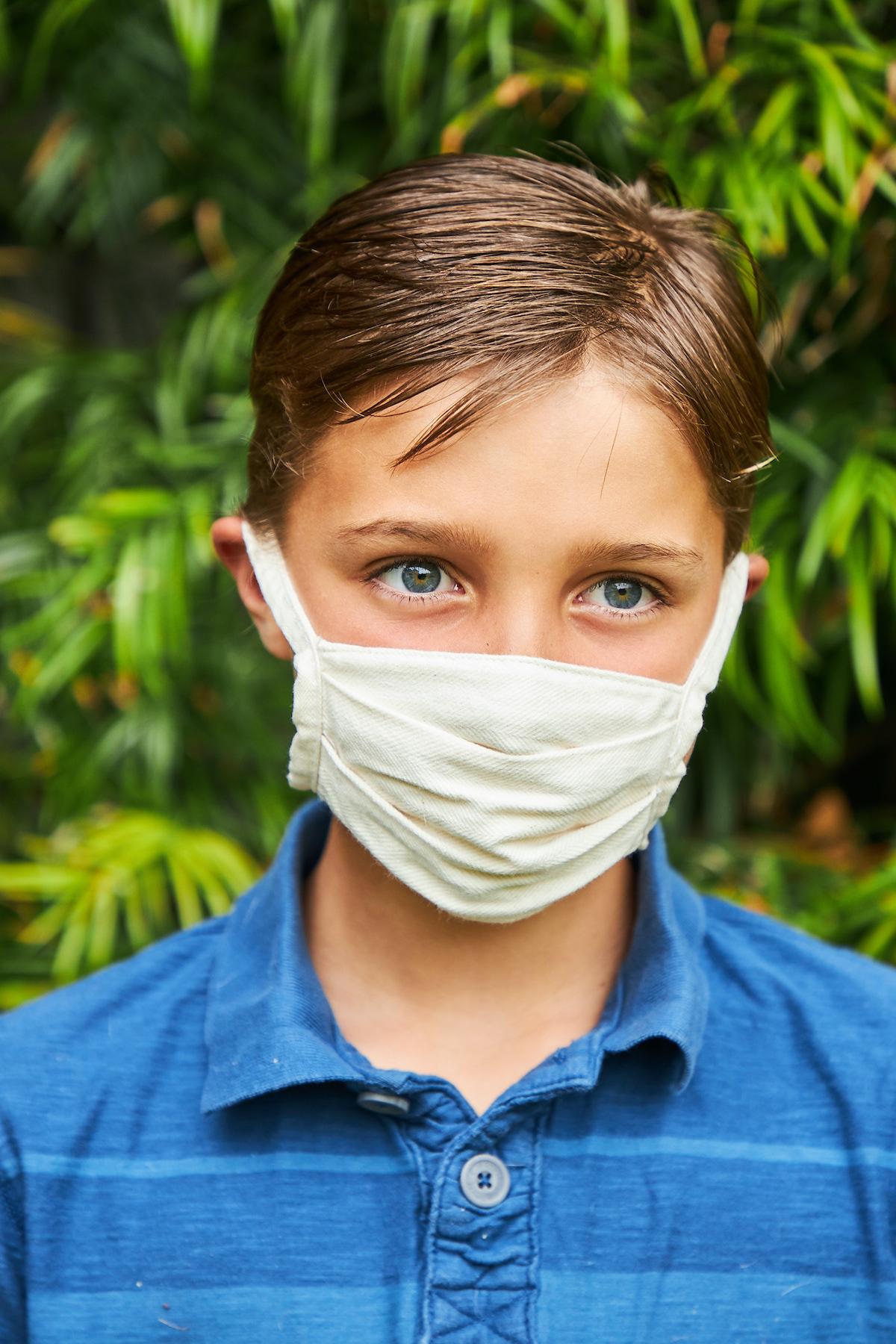 Sustainability-minded mattress company Avocado Mattress is selling two-layer face masks made from 100 percent GOTS organic-certified cotton, featuring tie straps instead of ear loops, which keeps the masks completely plastic-free. The masks include a pocket to insert a filter, if you have one.
Article continues below advertisement
The masks are only sold in packs of four, and cost $30 for a four-pack of either kids masks or adult masks. If you don't have four children, consider splitting this order with a neighbor or friend.
Every Mask Counts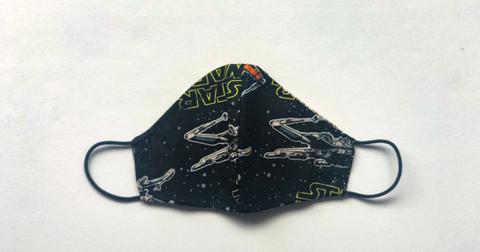 Every Mask Counts' team is led by a seamstress who has worked sewing custom wedding dresses for more than 40 years. The company, based in Washington D.C., sells masks for kids, toddlers, and adults in fun prints for $19.99 each. The masks feature two layers of organic cotton with a filter sewed in between them, elastic ear loops, and a sewed nose adjuster.
Article continues below advertisement
The company is selling out and updating its website with new styles every day, so if you don't see the pattern your kid wants today, check back tomorrow. For each face mask purchased, Every Mask Counts donates a medical-grade mask to frontline workers fighting COVID-19.
Los Angeles Apparel
Los Angeles Apparel, founded by Dov Charney, founder of the late American Apparel, has pivoted from stylish staples to face masks. Three-packs of reusable face masks for kids, aka FACEMASK3, are available in black, heather grey, and royal blue. The masks are made from 100 percent cotton, and feature an adjustable nose piece and two straps that can be tied around the head and neck. The kids three-packs are retailing for $30 (as are adult three-packs), and all proceeds are helping fund the company so the team can make masks to donate to essential workers.