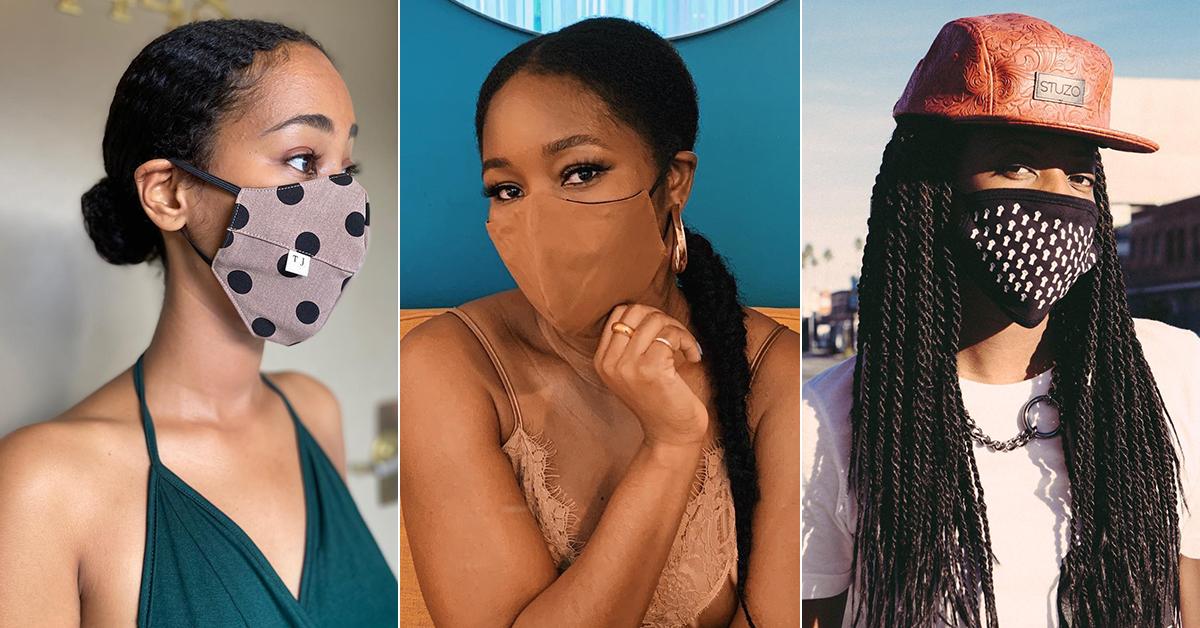 These Black-Owned Businesses Are Making Reusable Face Masks
Right now, we're living through history in more ways than one; not only are we witnessing, and participating in, a revolution to fight for civil rights and racial justice — but we're also still battling COVID-19, which has escalated to a global pandemic.
Article continues below advertisement
Each of these fights is important, though extremely different. Whether you've been in a protest yourself or watched on the news, you've probably seen that most protesters are not only incredibly peaceful and nonviolent, but also respectful of their fellow protesters by wearing a mask. Other people have been participating while still social distancing; you can do that by informing yourself and others, donating to worthwhile causes, or supporting Black artists, businesses, authors, etc.
Supporting a Black-owned business not only shows your solidarity with the community, but it also allows the business to thrive and grow, and ensures that our economy continues to be diverse. Buying a face mask from one of these Black-owned businesses both protects you and others during the battle against the coronavirus (the CDC recommends everyone wear a cloth face mask when out in public to prevent the transmission of the virus) and helps support the economy of Black entrepreneurs, which allows more independent and diverse creators to thrive.
Article continues below advertisement
Check out our picks for Black-owned reusable cloth masks!

Editor's Note: This list was compiled through not only personal research, but also directories offered by Official Black Wall Street, WeBuyBlack, and Support Black Owned; we encourage you to act with your money, and use those resources to find Black-owned businesses in any category and any area.
Article continues below advertisement