Why Does Turkey Get So Many Earthquakes? Residents Slammed by Yet Another Deadly Tremor
Only a few weeks after a deadly earthquake shook Turkey, the European country has been slammed by another. So why does Turkey get so many earthquakes?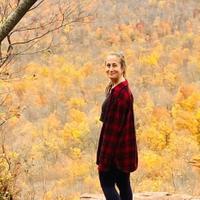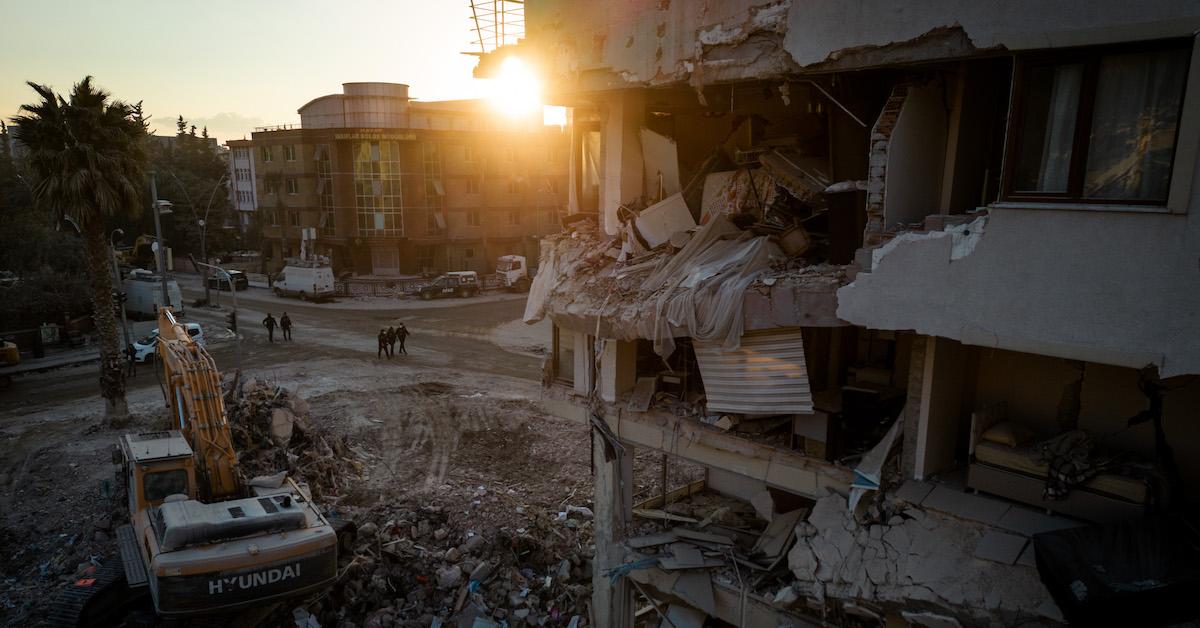 Turkey is making headlines, once again, for yet another deadly earthquake in February 2023. The latest, which measured in at a magnitude of 6.3, slammed the southern Hatay province and the city of Antakya, which is within close proximity to the Syrian border, on Monday. As a result, a number of people have been killed, and hundreds sustained serious injuries.
But with this being the second fatal tremor in two weeks, many are starting to wonder why Turkey gets so many earthquakes.
Article continues below advertisement
"Two earthquakes with a magnitude of 6.4 occurred in the Defne district of Hatay and 5.8 in the Samandağ district," reads a report from the local news outlet Haberturk, which was translated to English. "As a result of the panic among the citizens with the effect of the tremors, there was a traffic density on the streets and streets. In the city, where the authorities asked the citizens not to stay near the damaged buildings, the teams carried out screening studies in the debris."
"In this context, AFAD and firefighters searched a collapsed building in the 8th Sanayi Street in the Haraparası District of Antakya," the report continued. "The work, which lasted for about seven hours, was terminated after no traces of life were found."
Article continues below advertisement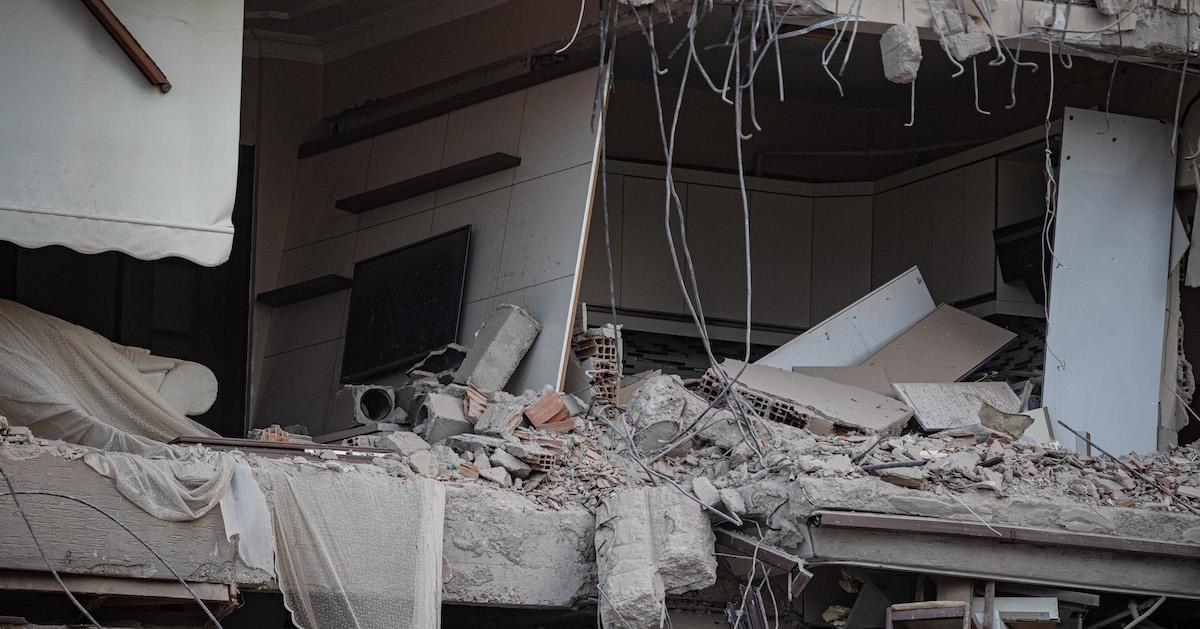 Why does Turkey get so many earthquakes?
Though Turkey has a relatively extensive history of earthquake activity, the Eastern European nation has clearly been experiencing an influx of them in recent weeks. But a big earthquake was in Turkey's future, according to seismologists, and it was going to happen sooner rather than later.
According to ABC News, Turkey lies atop four tectonic plates, with the Eurasian plates creating friction with the Arabian and African plates. ABC compares Turkey to a banana being squeezed from its peel.
Article continues below advertisement
"That stress is essentially squeezing Turkey out to the west into the Aegean," St. Lawrence University geology professor, Alexander Stewart, stated via ABC News.
And what's more, Turkey is slipping along the world's most seismically active fault zone, the North Anatolian fault zone and the the East Anatolian fault zone, which extend down through Syria. So it should come as no surprise Turkey is within the top 20 percent of countries to experience a deadly quake.
But these quakes have also been devastating due to the fact that many local homes don't meet earthquake standards, casting a light on a major local issue.
"Safe housing is in principle already a human right enshrined in various UN treaties," stated Sara Pantuliano, the chief executive of human rights organization, ODI, via The Guardian. "As we've seen, unsafe housing means a natural hazard like an earthquake becomes a large-scale tragedy, when this could have been at least partially averted."
Article continues below advertisement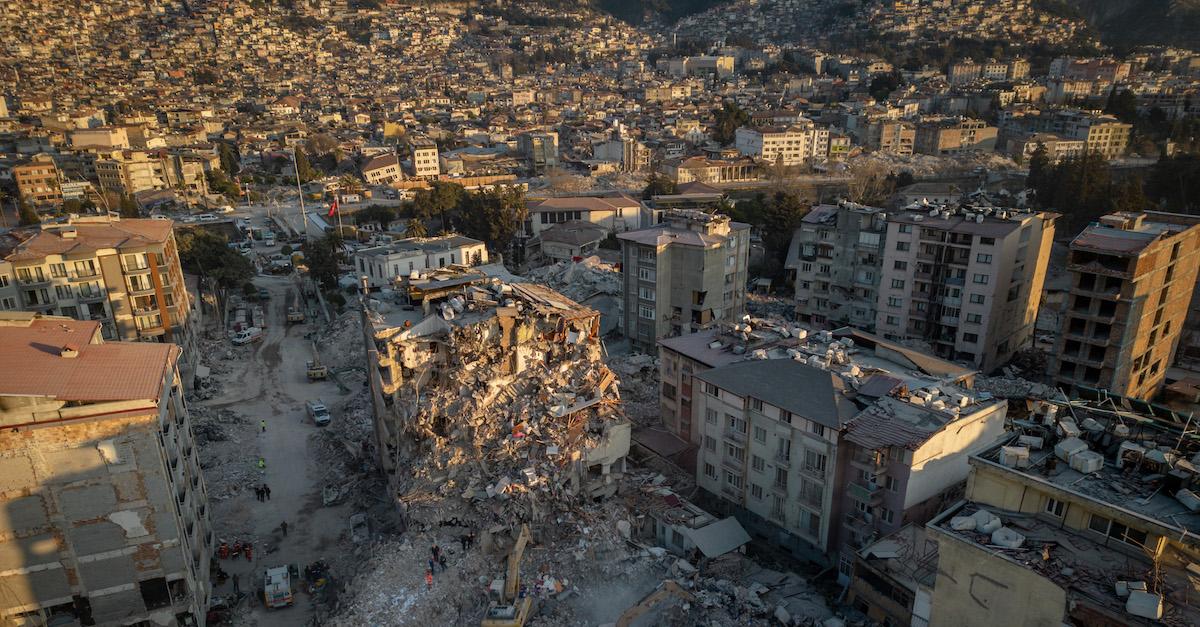 What to know about recovery efforts following Turkey's 6.3-magnitude earthquake:
Just as rescue efforts were starting to wind down from the earthquake on Tuesday, Feb. 6, they've kicked right back into action after the Feb. 20 quake.
Almost 12,000 international rescue workers from 88 countries were — and are now continuing — to search for people buried in the rubble, according to The New York Times. Organizations such as Humanitarian Relief Foundation have deployed volunteers to help, and soldiers from both Syria and Turkey have provided ongoing aid.
Miners are provided aid in digging people out, while Syria's group White Helmets, aka Syria Civil Defense, is doing what they can.
Many, however, are angry with the Turkey government's response and rescue efforts. They've been called slow and haphazard, with many waiting for rescuers for days on end. That said, if you want to do what you can, there are many ways to help Turkey, regardless of where you are.