A Volcano in Spain's Canary Islands Erupted — And It's Still Wreaking Havoc
Spain's Canary Islands are currently in the aftermath of a massive volcano eruption, that took place this past weekend in the island of La Palma.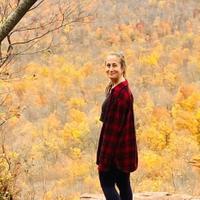 This past weekend, a massive volcano erupted on the island of La Palma. Over the previous week, there had been a progressive buildup of seismic activity, which ultimately led to authorities having to evacuate thousands of people, especially those living in mountainside homes. Now, locals are experiencing the aftermath of La Palma's volcano eruption — which unfortunately involves even more volcanic activity in addition to earthquakes.
Article continues below advertisement
"People should not come near the eruption site where the lava is flowing," La Palma's president, Mariano Hernández, said in an official statement, warning locals to stay out of harm's way, according to AccuWeather. "We are having serious problems with the evacuation because the roads are jammed with people who are trying to get close enough to see it."
Article continues below advertisement
Experts had been anticipating the volcanic eruption on La Palma for several days.
La Palma's Cumbre Vieja volcano, which is located on the Spanish Canary Island of La Palma, erupted on Sunday, Sept. 19, according to WMUR. The eruption began on the southernmost part of the island, ultimately driving away 5,000 people, including 400 tourists from a nearby resort. For the entire previous week, lava had been illuminating the sky, and within the last nine days, about 25,000 earthquakes had been detected in the area. So, experts say it was a matter of time before it erupted.
The lava that was spewed from Cumbre Vieja was measured at well over 1,800 degrees Fahrenheit, and according to AccuWeather, it's since slowed its speed from initially moving quite quickly. However, the eruption created more fissures atop the volcano, and therefore, it's caused more lava to spew out the top. An influx of earthquakes have also ensued as a result of the chaos. So, needless to say, locals are absolutely terrified of what's to come from this natural disaster.
Live footage of the aftermath, courtesy of Reuters, below.
Article continues below advertisement
The aftermath of La Palma's volcano has involved more earthquakes and volcanic activity.
Unfortunately, things aren't looking great for the gorgeous little island of La Palma at this moment in time. According to Republic World, the two fissures that opened as a result of the initial explosion weren't very far away from each other, and officials expect the two lava streams will ultimately merge, making one massive lava flow. They foresee this new, larger stream moving through a slightly populated area, and ultimately, toward the ocean.
Article continues below advertisement
Additionally, because of the many earthquakes that were detected prior to the eruption, and since the initial eruption, geologists and weather experts fear that another major eruption may be triggered within the next few days.
In addition to the quakes and potential for more lava, Cumbre Vieja is emitting an exorbitant amount of sulfur dioxide into the air — about 6,000 to 9,000 tons daily, according to reports from the Instituto Volcanológico de Canarias, as per Republic World. This could bring irrevocable harm to the island's atmosphere. For the sake of La Palma's people, we seriously hope this won't be the case.