Toxic Algal Blooms, Triggered by Human Waste and Climate Change, Close Cape Cod Poisons Shorelines
Cape Cod residents are outraged after a "toxic stew" of algae, caused by human negligence and climate change, deems shorelines unsafe across the region.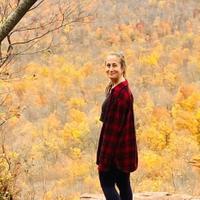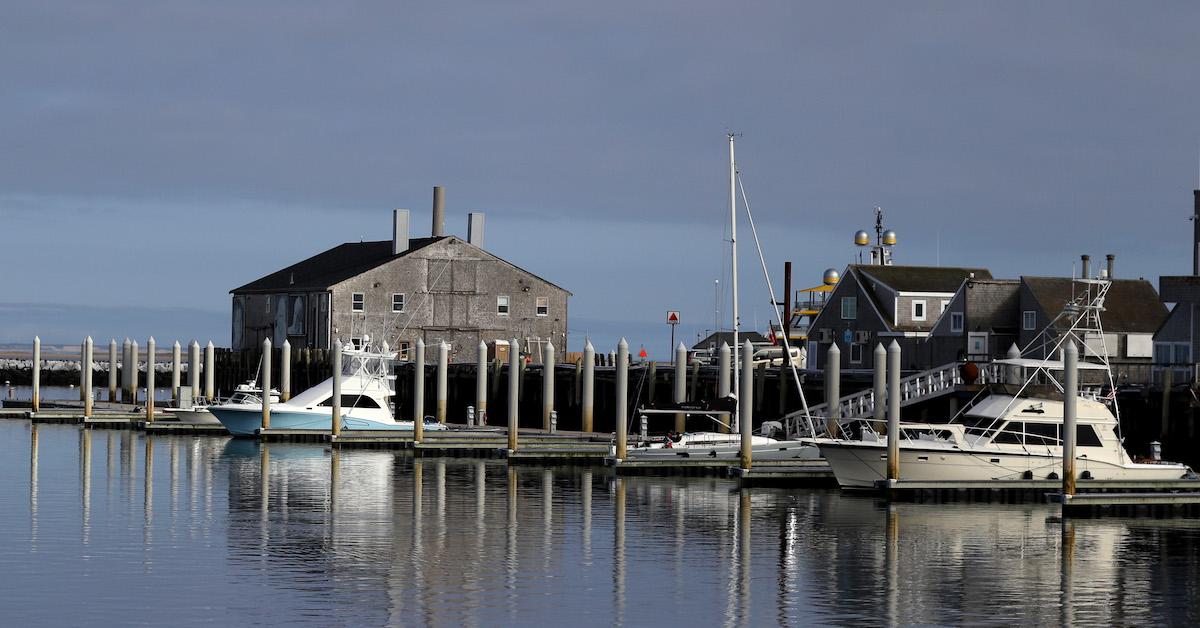 Even though Cape Cod is known for its sandy beaches and iconic New England shorelines, residents are advised to stay away from the area's ponds, rivers, and shorelines, for the foreseeable future.
A "toxic stew" of poisonous algae across Cape Cod has created a serious health hazard for local residents. The algal blooms, which are triggered by human negligence and climate change, have are making people sick. And unfortunately, cleanup efforts could cost billions.
Article continues below advertisement
"The towns and the state should provide financial assistance in cases of hardship," Christopher Kilian, a lawyer at the Conservation Law Foundation, stated per The World Business News. The Conservation Law Foundation is an environmental nonprofit that sued Massachusetts and the town of Mashpee, as letting septic tanks to release sewage into the water violates state law.
"Allowing the pollution to continue is not a valid subsidy that the towns and the state can lawfully provide," the statement continued.
"We do need to be really, really careful that we're not just making the Cape a place where incredibly wealthy people can go and enjoy their clean water," Emma Gildesgame, who is a climate adaptation scientist with The Nature Conservancy also stated, per The World Business News.
"It's a really hard question."
Article continues below advertisement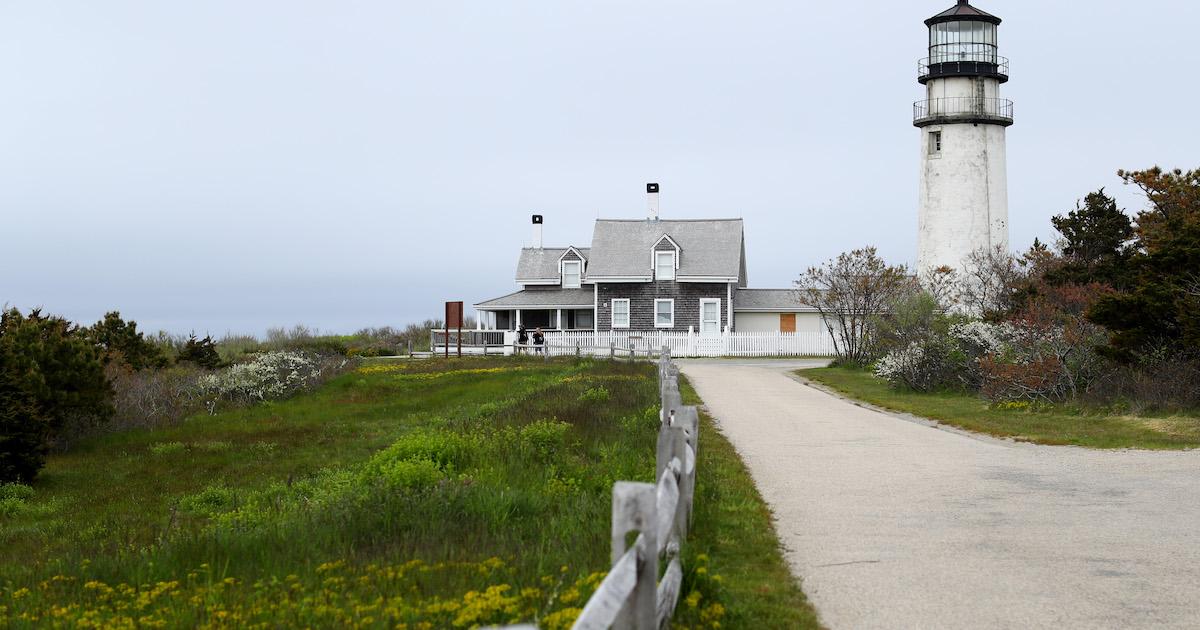 Cape Cod's "toxic stew" is a pricey public health problem.
Looks like Cape Cod residents won't be doing any polar plunges this winter season.
Even though most enjoy the peninsula's oceans and bays in the summertime, Cape Cod's shorelines are currently being called a "toxic stew" of human waste and algae, as per The New York Times. Ponds are lined with cyanobacteria, aka blue-green algae, and it ends up finding its way into waterways. Coming into contact with it can cause stomach problems and liver damage — and it can be fatal to pets.
Article continues below advertisement
Shellfish such as oysters, which are native to the area, have been dying en masse, aquatic dead zones have expanded, and eelgrass, which protects the land from erosion and inclement weather, has been totally wiped out.
Several lawsuits have been filed over the last several years, and the state hopes to fix the issues within the next two decades. But upgrading septic tanks that aren't connected to sewers — and building more sewer lines — could cost billions.
"It is physically, financially and logistically impossible for us to meet that standard," Robert Whritenour, an administrator from the small Cape Cod town of Yarmouth, stated during a public hearing, per The New York Times. "It's simply unfair."
Right now, it's unclear who will pay for this, in private homes. While the state is considering taxing vacation homes, it also could come from residents — which won't be feasible for many of them. Therefore, it's on the state to do something.
Article continues below advertisement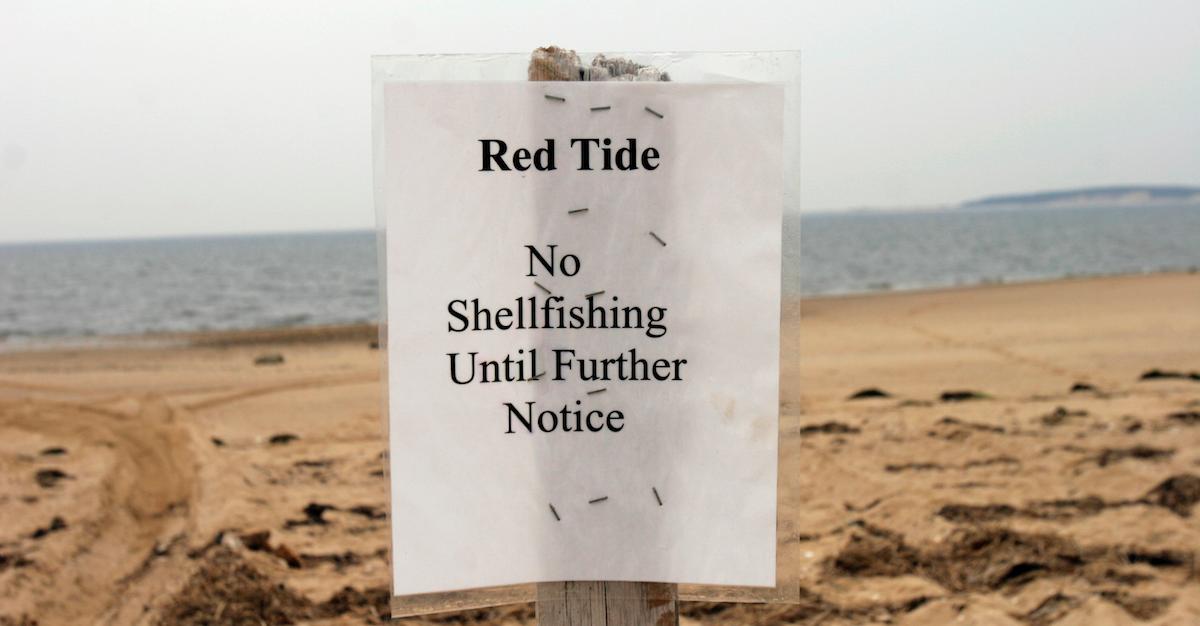 What causes poisonous algal blooms?
The algae blooms in Cape Cod, according to Mass Live, are largely happening because an influx of nitrogen is being released from people's septic tanks into open water — whether that means rivers, ponds, or the ocean. And with populations in the area continuously rising, particularly on the Cape, the human waste problem is getting even worse.
Agriculture also contributes to the problem, though. Runoff from fertilizers and pesticides can also create harmful algal blooms.
And finally, blue-green algae can grow as a result of climate change. Similar to how pests thrive in warmer, more humid air temperatures, algae grows in warming waters. This is similar, but not the same as Red Tides, which more often affect the peninsula's ocean shorelines.
This problem is likely to continue beyond the septic issues, due to global warming. But fixing the septic problem could be half the battle.