The Map of the Syria-Turkey Earthquake Shows the Hardest-Hit Locations
On Monday, Feb. 6, a deadly earthquake struck Syria and Turkey, resulting in thousands of deaths.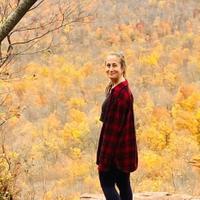 Article continues below advertisement
"Truthfully the situation is disastrous," Raed Saleh, the head of northern Syria's White Helmets aka Syria's Civil Defense, stated via NPR. "In all these areas buildings have fallen to the ground and the teams are working on them. And all of these buildings have people under the rubble. The hospitals are all completely full. The situation is literally tragic."
After seeing the destruction — and people trapped under debris — Saleh is broadening search and rescue missions.
"We can't estimate the damages or know how many people have been killed," he continued. "I'm sending out calls for the people to stay outside their houses in the streets because of the damage. It might not be safe for them to stay at home as these buildings could collapse. But there's a storm ongoing with rain and snow."
Article continues below advertisement
What to know about February 2023 Syria-Turkey earthquake:
Rescuers throughout Syria and Turkey have been working since the early hours to track down survivors, and save them from the destruction caused by one of the strongest earthquakes to hit the area in 100 years.
According to CNN, over 1,500 people have died as a result of the 7.8-magnitude earthquake that shook the region around 4 a.m. About 1,014 of those deaths took place in Turkey, while around 592 were in Syria — predominantly in the Aleppo, Hama, Latakia, and Tartus regions.
Article continues below advertisement
The quake's epicenter was a little more than 14 miles from Turkey's city of Nurdagi, at a depth of almost 15 miles. Turkey was hit by a 7.5-magnitude aftershock only nine hours after the first earthquake, resulting in even more toppled buildings and homes. In total, there have probably been about eight aftershocks following the first earthquake, in total.
The area is reportedly prone to earthquakes, but as previously mentioned, this is by far the worst in recent history.
And on top of the earthquake, the region is also facing a winter storm.
"Hundreds of thousands of people are impacted by this. It is cold. It is rainy. Roads could be impacted, that means your food, your livelihood, the care for your children, the care for your family," CNN meteorologist Karen Maginnis stated via CNN.
See below for a map of the devastation.
Article continues below advertisement
What is happening with the civil war in Syria?
On top of the earthquake, Syria is also in the midst of a civil war that's been ongoing for more than a decade.
According to World Vision, it started on March 15, 2011. Peaceful student protests against the president, Bashar al-Assad, were returned with violence. Ever since, conflict has ridden much of the country, affecting civilians and children alike.