Croatia Was Just Hit by a Catastrophic 6.4-Magnitude Earthquake — What to Know
Central Croatia was rocked by a 6.4-magnitude earthquake on Dec. 29, 2020, which caused widespread damage across the Eastern European country.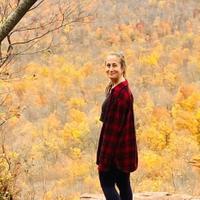 Depending on its magnitude, an earthquake can cause widespread damage, especially in metropolitan areas... and unfortunately cities and towns across central Croatia have just experienced an earth-shattering quake firsthand. On Tuesday, Dec. 29, the town of Petrinja, as well as the country's capital, Zagreb, were rocked by a major 6.4-magnitude earthquake, which triggered widespread damage to homes and city buildings alike.
Article continues below advertisement
"We are pulling people from cars, we don't know if we have dead or injured," the mayor of Petrinja Darinko Dumbovic said, as per an RFi news report. "There is general panic, people are looking for their loved ones."
Keep reading for more on one of the biggest earthquakes to hit Croatia in 2020.
Article continues below advertisement
Here's what you need to know about Croatia's 2020 earthquake:
As previously mentioned, cities across the Balkans were impacted by a 6.4-magnitude earthquake just after Christmas 2020, according to The Economic Times. Homes and local buildings were severely damaged as roofs collapsed, facades crumbled, and streets were flooded with debris. Although only two fatalities have been recorded so far, it seems as though families have been severely impacted, as residents are still being pulled from the rubble and many were injured.
Residents affected by the disaster are being advised to stay out of buildings affected by the earthquake, and at least 500 shelters have been opened to those whose homes were obliterated, according to The Weather Channel. Military teams are also helping affected towns and cities with search and rescue operations. Unfortunately, this earthquake comes shortly after two earthquakes struck the same area on Monday, Dec. 28, which caused building damage as well. Hopefully, this will be the last of them.
Article continues below advertisement
"My town has been completely destroyed, we have dead children," said Mayor Dumbovic. "This is like Hiroshima — half of the city no longer exists."
"More victims are feared," reported Al Jazeera journalist Marin Versic, who was reporting live from Petrinja. "Army, firefighters, ambulance — everyone is here. I've seen firefighters and ambulance cars arrive, emergency workers checked a child for a pulse and transferred them to hospital."
Article continues below advertisement
What causes these catastrophic earthquakes to strike several times in a row?
Earthquakes are caused by sudden shifts within the earth's tectonic plates. Seismic energy is unexpectedly released from within the earth's mantle which causes friction and the earth's crust to crack. An earthquake's magnitude is measured using the Richter scale, which looks at the size of the seismic waves released from the earth's crust using a seismometer, or seismograph.
Although an earthquake with a magnitude of 3 or lower is almost negligible, a magnitude 7 quake can cause serious widespread damage, which means the 6.4-magnitude quake that hit Croatia just before New Year's Eve 2020 is widely regarded as a catastrophe.
Article continues below advertisement
Often, earthquakes will strike several times in a row. Aftershocks frequently take place shortly after the "mainshock," as per USGS, and sometimes, a full second earthquake will occur shortly after the first one. That's why it comes as no surprise that Croatia's earthquake came shortly after two others that struck the same area only one day prior, because storms like these are infamous for striking more than just once.