Acapulco, Mexico Earthquake With 7.0 Magnitude Tragically Kills Teenager
A 7.0-magnitude earthquake near Acapulco, Mexico affected millions of people, with one casualty already being reported.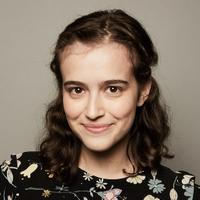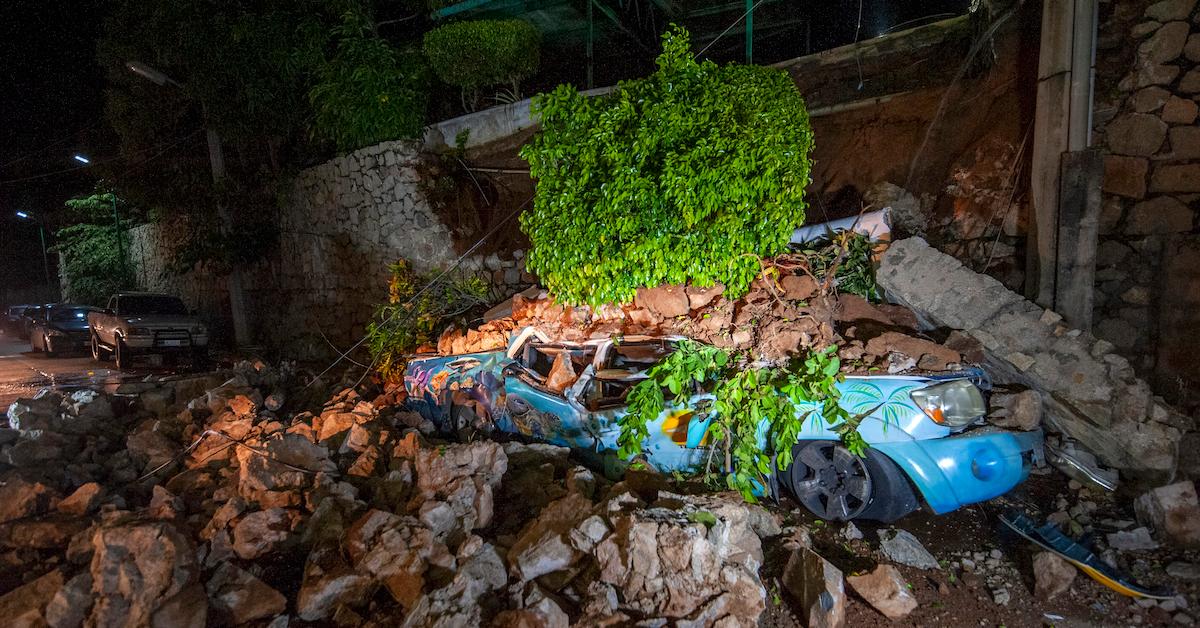 This past week, Mexico has been affected by a hurricane, an oil spill, and now an earthquake — all during the coronavirus pandemic. Most recently, a 7.0-magnitude earthquake near Acapulco, Mexico affected millions of people, with one casualty already being reported.
Article continues below advertisement
And with so many "natural" disasters impacting Mexico (and other places all around the world) right now, you may be wondering about the link between earthquakes and climate change. Keep reading for more information about Acapulco's earthquake as well as some insight on how the climate crisis plays a role in quakes.
An earthquake just hit Mexico, right outside of Acapulco.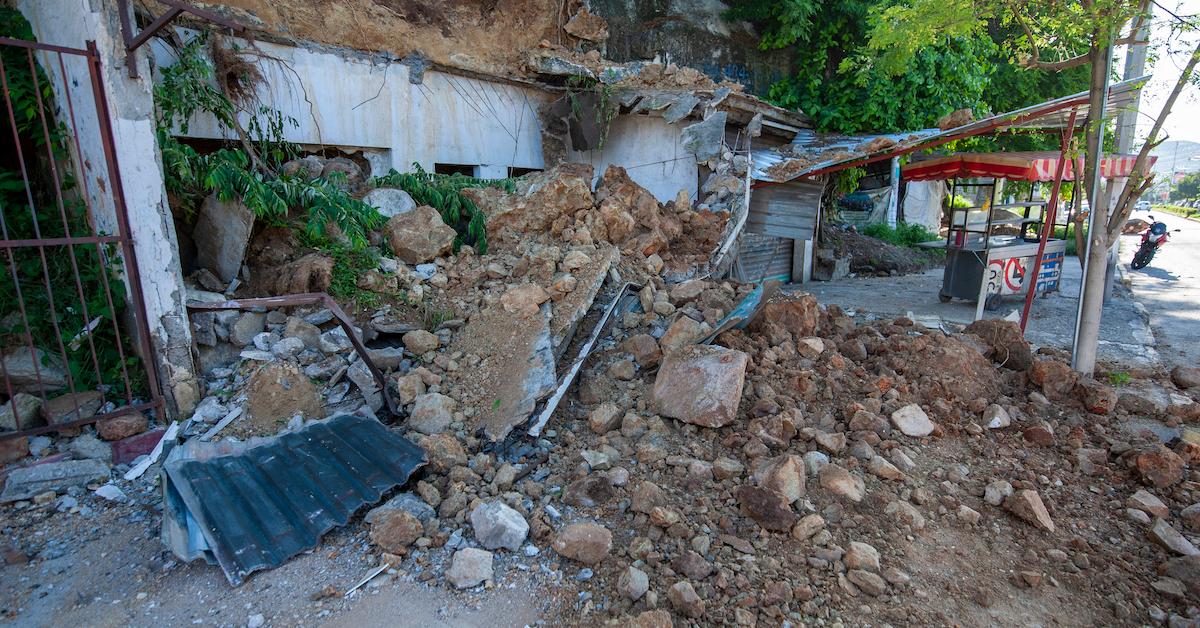 Just before 10 p.m. ET on Tuesday, Sept. 7, a magnitude 7.0 earthquake was observed a few miles from the resort town of Acapulco, Guerrero, Mexico, as per the US Geological Survey (USGS). The last time this area experienced an earthquake of this magnitude was over a century ago, in 1911.
Article continues below advertisement
The government agency reported that the quake originated at around 12.5 miles underground, below the city of Acapulco, which is located along the country's Pacific coast.
People right above the earthquake's epicenter could clearly feel the ground shake, and about 235.5 miles (or a 5 hour drive) away, in Mexico City, people could feel "moderate" shaking.
The Mexico earthquake death toll and other impacts:
Unfortunately, the earthquake took one life — Eliodoro Hurtado, a 19-year-old based in Guerrero, as reported by CNN. And according to various local agencies and sources via The New York Times, the earthquake led to 92 aftershocks that night; the earthquake also caused power outages for over 1.6 million people as well as widespread phone outages, various buildings sustained damage, lamp posts were knocked to the ground, power lines swayed, and more.
Article continues below advertisement
That said, Mexico's President Andrés Manuel López Obrador stated that the state of Guerrero fortunately did not sustain any "significant damage," as per CNN.
What caused the Acapulco, Mexico earthquake?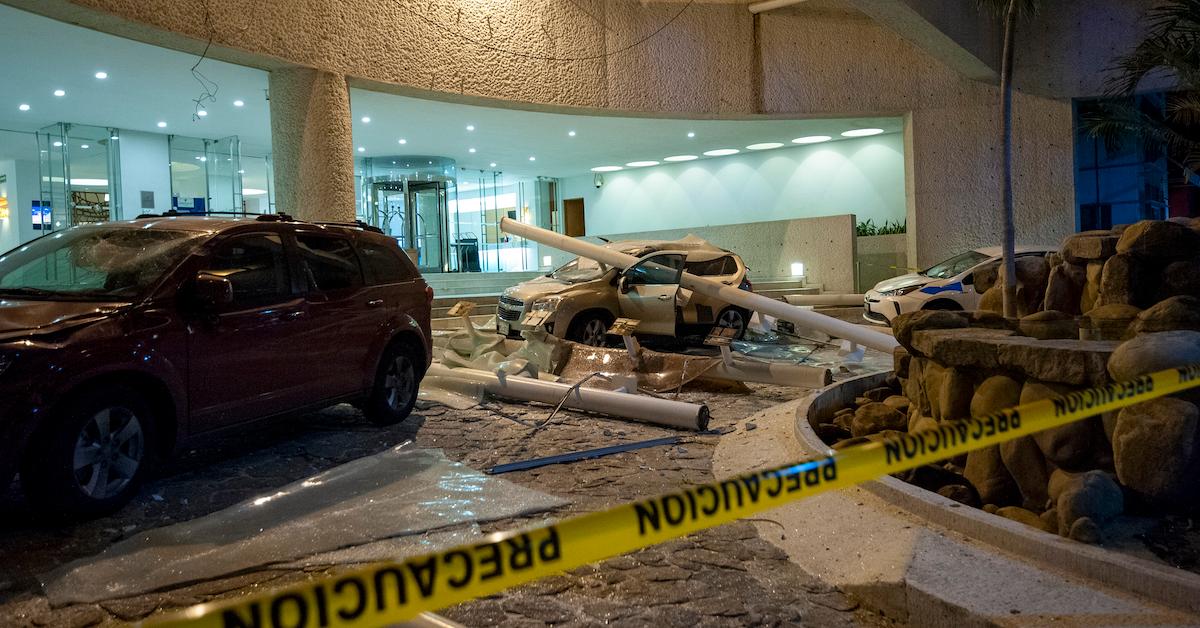 As explained by the USGS, Acapulco is prone to significant earthquakes. The agency declared that this particular earthquake happened as a result of "thrust faulting," which is when there is a fracture between two blocks of rock, and the upper block moves over the lower block, and the fracture has a shallow angle.
Article continues below advertisement
But what caused the fracture in the first place? Could it — or earthquakes in general — have anything to do with the climate crisis?
How earthquakes are connected to climate change:
There is evidence that the changing climate causes or exacerbates various natural disasters, from hurricanes to wildfires to floods — proving that they aren't quite so "natural" after all. And yes, the climate crisis is connected to earthquakes.
Article continues below advertisement
McGuire also explained to the news site that common signifiers of a changing climate, such as ice loss or sea level rise, can only help start earthquakes when there is already a fault that is vulnerable to fracturing and becoming an earthquake.
So while the human-caused climate crisis is not directly spurring earthquakes in the same way it is causing other unnatural weather events, climate change seems to help ignite earthquakes that may have remained underground otherwise.