Weather Experts Issued a Tsunami Alert in Alaska After a Major Earthquake Struck
After a 7.5 magnitude earthquake struck the Alaska Peninsula on Monday, Oct. 19, weather experts issued a tsunami alert to Alaska residents.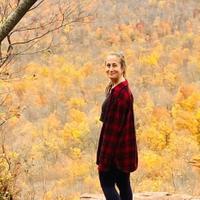 Although Alaska isn't necessarily known for its gnarly waves, the northernmost U.S. state was momentarily gearing up for a tsunami on Monday, Oct. 19, after a 7.5 magnitude earthquake struck just off the Alaskan Peninsula. Two waves came in — both about two feet high — before the alert was called off. However, residents were incredibly worried, and a number of them evacuated their homes in preparation.
Article continues below advertisement
"I got nervous and immediately convinced my family to move (to) high ground to be safe," Jeanette Piniones Navales told CNN after relocating her family to Pillar Mountain from Kodiak Island in preparation for some serious waves. Keep reading for more regarding Alaska's latest tsunami alert.
Article continues below advertisement
Alaska has endured several earthquakes — and tsunami warnings — in the last few years.
When earthquake and tsunami-prone states come to mind, you most likely think of Western U.S. paradises such as California or Hawaii. However, Alaska has become the second most earthquake-prone U.S. state over the last few years, according to USGS, which ultimately results in a number of tsunami warnings. According to CNN, Navales moved to Kodiak back in 2014, and has since experienced countless earthquakes, and a total of six tsunami warnings.
According to AccuWeather, there have been over 37,700 earthquakes reported Alaska so far in 2020 alone, and according to UAF, Coastal Alaska communities live with the greatest tsunami risk in the U.S. With that in mind, experts say preparation is the most important way to survive earth quakes and tsunamis, so they were relieved to see locals across the Alaskan coast driving to higher ground on Monday.
Article continues below advertisement
"We are getting very accustomed to these earthquakes, and I've learned to just accept that this is what we have to endure when we decide to live between volcanoes and an active plate, the ring of fire," said Cold Bay resident Candace Nielsen, after sharing a video of her house shaking to Facebook.
Article continues below advertisement
What actually causes earthquakes and tsunamis?
Southern Alaskan earthquakes occur when Earth's tectonic plates move and create friction, according to USGS. They sometimes create a tsunami, which is a series of massive waves created by underwater disturbances, such as the recent 7.5 magnitude 'quake that hit earlier this week, according to the UN. Tsunamis can also be caused by volcanic eruptions, landslides, and coastal rocks falling.
Earthquakes are also infamous for striking multiple times — not only do the shakes often create aftershocks, but also, when areas experience an earthquake, they're often more likely to experience them again in the near future. Alaska sustained its first major earth quake in 1964, according to Alaska.gov, and they've become increasingly frequent over the last few decades. So, if your area happens to experience an earthquake, prepare for potentially more to come, in the foreseeable future.
Article continues below advertisement
We're absolutely thrilled to hear the residents of Alaska are doing OK after the scary tsunami warning issued earlier this week. Needless to say, we're definitely hoping 2020 has met its cap for earthquakes and tsunamis — we could seriously do without those for a little while longer.