A Second Train Has Derailed in Ohio, at the Hands of Norfolk Southern
Only a month after Norfolk Southern's train derailed in East Palestine, Ohio, a second train from the same company has derailed near Springfield, Ohio.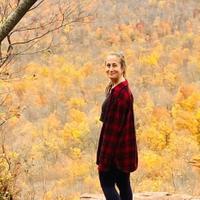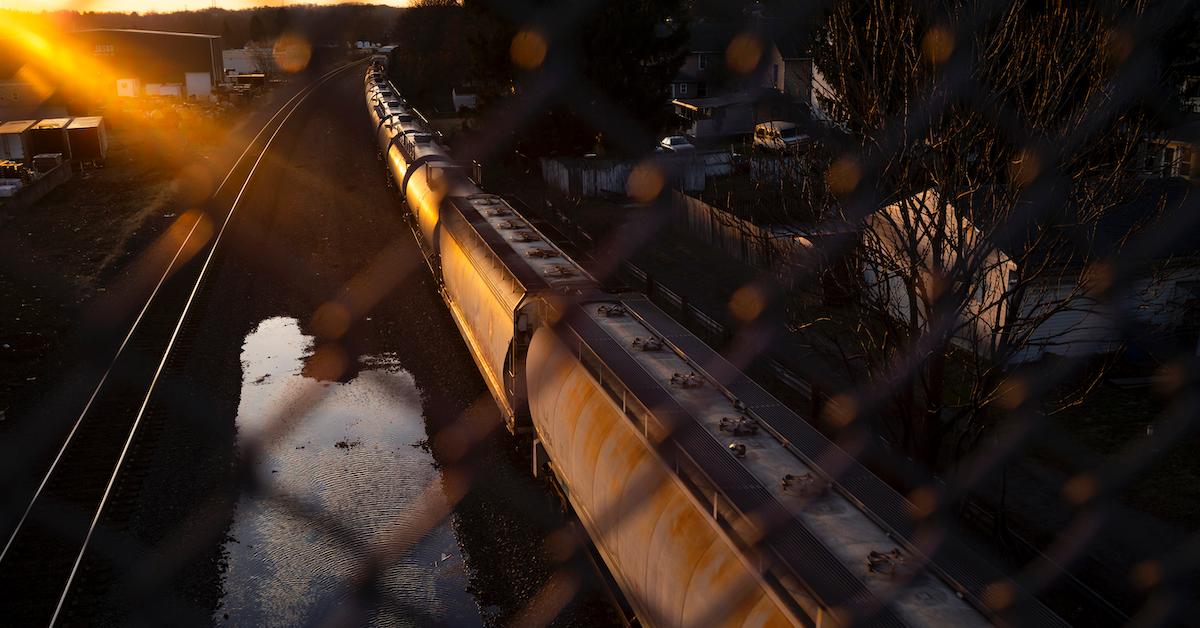 Transportation company Norfolk Southern is under fire, once again, after being responsible for a second train derailment in Ohio in only a month.
On Saturday, March 3, around 5 p.m., 28 Norfolk Southern train cars unexpectedly separated from the train tracks just outside the western Ohio town of Springfield. Even though nobody was injured – and fortunately the train wasn't carrying any toxic materials this time — it's the company's fourth incident in less than five months.
Article continues below advertisement
Now, local policymakers are determined to take action.
"Sandusky, Steubenville, East Palestine, and now Springfield — four Norfolk Southern derailments in less than five months because this corporation has been more concerned with its profit margin than with Ohioans' safety," Democratic U.S. Senator Sherrod Brown stated in a press release.
"Ohio communities should not be forced to live in fear of another disaster. It's unacceptable — it's why we must pass my bipartisan Railway Safety Act with Senator Vance, now," he said referring to the bipartisan Railway Safety Act of 2023 that was introduced alongside U.S. Senator J.D. Vance last week. If passed, the law would increase safety protocols for trains carrying hazardous materials.
That said, many are in disbelief after this latest collision — footage of the crash, below.
Article continues below advertisement
How did a second Norfolk Southern train derail in Ohio?
Saturday evening, yet another Norfolk Southern train derailed 40 miles from the Ohio state capital of Columbus. According to The Washington Post, a temporary shelter-in-place order was issued to about five nearby residential homes — however, the shelter orders were lifted within hours, as there was no concern about the release of any hazardous materials this time. Over 1,500 in surrounding communities were left without power, and around 50 were still without power the following day.
Article continues below advertisement
The train, which was traveling from Bellevue, Ohio, to Birmingham, Ala., was being operated by two crew members. Though it was carrying residual amounts of diesel exhaust fluid and polyacrylamide water solution, the crash didn't take place near any water sources. One car carrying PVC (polyvinyl chloride) pellets impacted some local soil, but the company is in the process of cleaning it up.
An investigation is now underway, to figure out why the train cars derailed, as it's still unknown.
Norfolk Southern Railway Company, which is owned by Norfolk Southern Corporation, is still in the process of cleaning up its East Palestine mess, now alongside the EPA. But these crashes are inspiring all kinds of legislation, and much-needed change.
"The fact that we're having derailment after derailment shows really the lack of investment, the disinvestment, in our infrastructure, and that needs to change," Ohio congressman Mike Turner stated, as per The Washington Post.
Article continues below advertisement
What is being done following the second train derailment in Ohio?
As a result of its second derailment in a month, Norfolk Southern is making internal changes to hopefully prevent more accidents of the like.
As per WKBN, the company was already in the process of upgrading its train's safety features following the East Palestine incident. Its trains are going to add new features to detect problems early on, including a digital train inspection program. The company is also joining the Federal Railroad Administration's Confidential Close Call Reporting System.
Article continues below advertisement
Likewise, these incidents are also inspiring a slew of policy changes, in addition to the Railway Safety Act of 2023, that would make trains more stable and less likely to derail.
The Transportation Department, for example, is looking to establish restrictions on high-hazard flammable trains. And according to Bloomberg Government, Trump repealed a law in 2015 that would require trains carrying toxic items to update their brakes, that should probably be reinstated.
Environmental organizations are also pressing politicians to require companies to update their rail brake requirements, while labor unions want to put an end to current policies, which are allowing for longer trains and less crew members monitoring them.