Queensland Floods Are Putting Residents at Risk of Coming Into Contact With Crocodiles
As a result of Queensland's record-breaking floods, Australia residents could be at risk of coming into contact with crocodiles.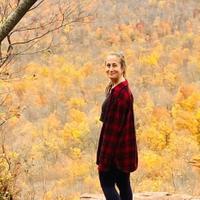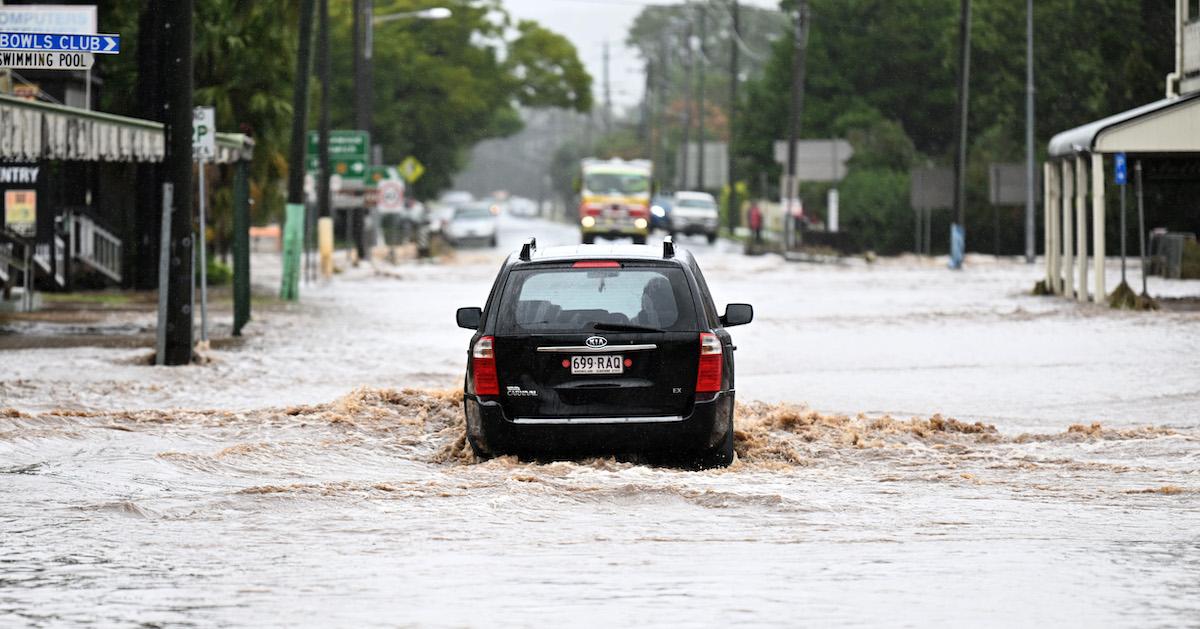 Australians are forced to face bizarre natural phenomena on a regular basis. But at the moment, those in the Northeast state of Queensland are dealing with far more than your typical kangaroo "fist fight" or snake encounter.
After weeks of rain, Queensland is enduing record-breaking flooding. And because local waterways are generally inhabited by crocodiles, residents now have to worry the creatures will be swimming through their neighborhoods, their backyards, and even their homes. Eek!
Article continues below advertisement
"Rainfall in the past weeks has caused flooding along the Diamantina and Western Rivers, where minor flooding is occurring at Winton and significant flooding along the Diamantina River. Floodwaters continue to move slowly through the Diamantina River catchment." Australia's Bureau of Meteorology stated in an announcement. "Remember: If it's flooded, forget it. For flood emergency assistance contact the SES on 132 500. For life threatening emergencies, call Triple Zero (000) immediately."
"Floods can occur almost anywhere in Queensland and can rise over days, or in minutes in a 'flash flood'. Don't enter floodwater—even water 30 centimeters (about 11.8 inches) deep could sweep you off your feet," reads am advisory from Queensland's government. "After heavy rain in your area… Keep informed about weather patterns and weather forecasts and act quickly on any advice; stay away from rivers, creeks and drains; get to higher ground; never try to drive, ride or walk through floodwater."
Article continues below advertisement
Queensland's March 2023 floods are breaking records.
Australia's state of Queensland has faced serious floods as a result of torrential rain northwest of Brisbane. According to CNN, entire homes have been submerged, and nearly 100 residents have had to be airlifted to safety. Floods in the Burketown area have broken the 2011 record of 6.78 meters (a little more than 22 feet). Though the floods are expected to lower over the next few days, it's expected to be "above major flood levels" until at least Wednesday.
Article continues below advertisement
"Major flood warning for the Albert River and flood warning for the Nicholson, Gregory, and Leichhardt Rivers; major flood warning for the lower Flinders River; moderate flood warning for the Georgina River and Eyre Creek; initial minor flood warning for the Paroo River (QLD); initial minor flood warning for the Wallam and Mungallala Creeks; minor flood warning for the Norman River and Flood Warning for the Gilbert River; minor flood warning for the Upper Barcoo River and Thomson River; flood warning for the Diamantina River and minor flood warning for the Western River," Queensland's current Flood Warning Summary reads.
The Queensland-area floods have been ongoing, thanks to climate change and the "triple dip" La Nina, which generally comes with an influx of precipitation. In January, Western Australia faced serious, fatal floods that impacted a number of communities across the country.
And while the floods themselves are bad, they're compounded by a presence of crocodiles in the water.
Article continues below advertisement
Officials warn Queensland residents that floods could be infested with crocodiles.
While the floods themselves are dangerous, the floods also bring crocodiles in from nearby waterways. According to Sky News, local waterways have overflowed into residential areas, and authorities are concerned that residents are potentially at risk of coming into contact with the dangerous reptiles. Local police recently saved a baby kangaroo from crocodile-infested waters, after spotting it from a helicopter.
Police have warned Burketown residents to limit their movements in the flood water due to recent crocodile sightings.
"Due to the current conditions, it is unsafe for displaced people to return to their homes and police remind residents to limit movement in the flood water due to unseen hazards and recent crocodile sightings," police stated via Sky News. That said, water levels will hopefully recede ASAP.