Ahead of Fire Season, Australia Surpasses Several Rainfall Records
Although Australia tends to be dry and prone to wildfires this time of year, the land down under is seeing record amounts of rain, thanks to La Niña.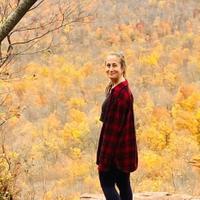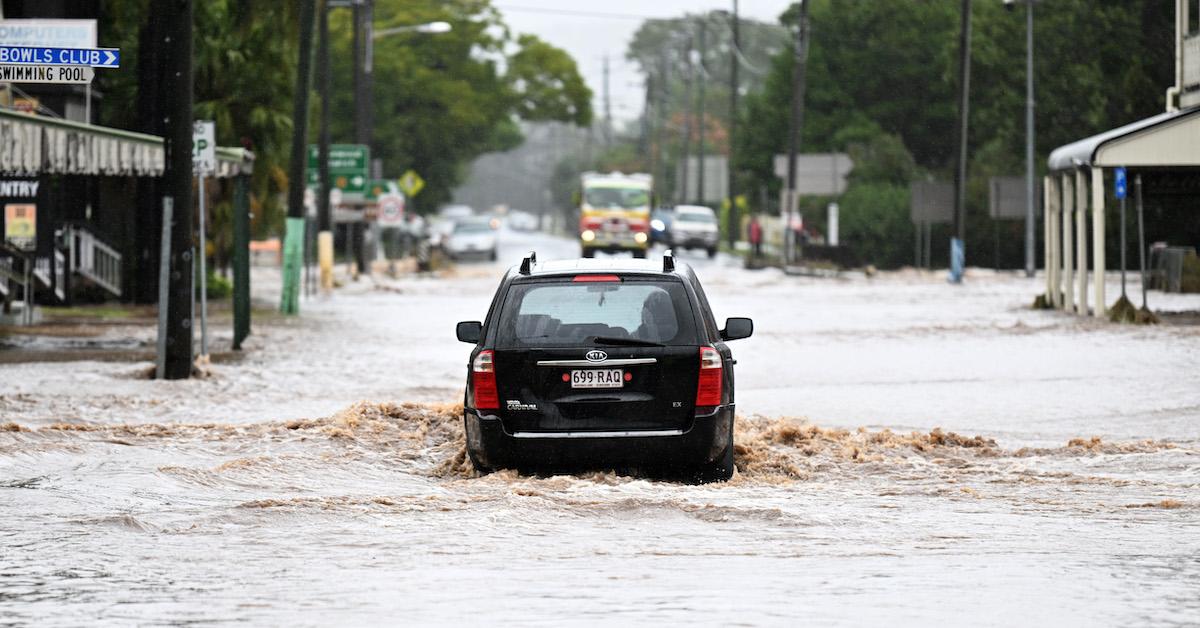 Although this time of year tends to bring arid conditions and bushfires to parts of Australia, it seems as though the land down under is experiencing just the opposite this year. In fact, Australia's rainfall record has been surpassed in many parts of the country, which has led to an inundation of floods in 2022.
Why is this the case? Many weather experts are pointing to how La Niña affects Australia, as it tends to bring wetter conditions to the land down under.
Article continues below advertisement
"The catchments of the Tweed, Brunswick, Richmond and Wilsons rivers had seven-day average rainfalls that were 37 percent to 61 percent above previous records," reads a climate report on the torrential rain, from the Bureau of Meteorology.
"Rainfall in this region was especially intense at one- and two-day timescales, with the Wilsons River catchment average rainfall exceeding previous records at both timescales by more than 200 millimeters."
"Observations show that there has been an increase in the intensity of heavy rainfall events in Australia," the report continues.
"The intensity of short-duration (hourly) extreme rainfall events has increased by around 10 percent or more in some regions in recent decades, with larger increases typically observed in the north of the country."
Article continues below advertisement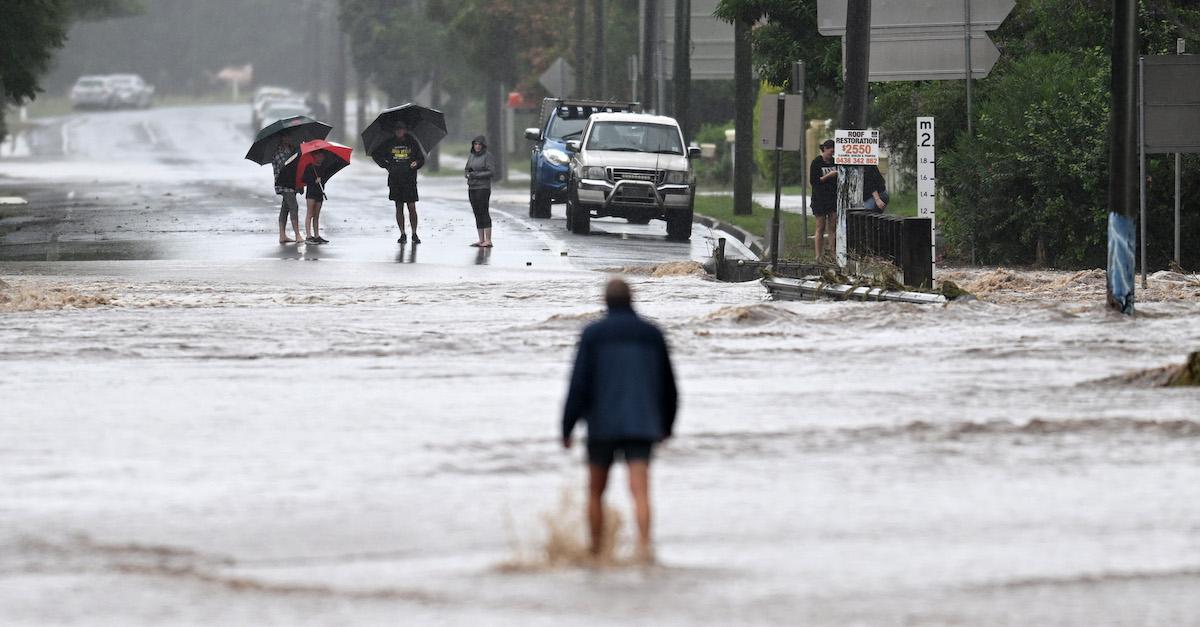 How is La Niña affecting Australia?
La Niña affects weather differently, based on where you are in the world. It thrusts warm water towards Asia, and wet conditions to the west of the U.S., according to the World Economic Forum. It causes cold water to rise in the Pacific Ocean, creates warmer weather conditions in the southern U.S., and colder wetter conditions in the North. But why is it bringing so much rain to parts of Australia? And why do certain areas seem to be suffering more than others?
Article continues below advertisement
La Niña has shifted things in the Indian Ocean, which is creating wetter conditions in eastern Australia, according to The Guardian. The Bureau of Meteorology's climate report notes that south-eastern Queensland, northern New South Wales, and the region surrounding Sydney has been facing extreme rainfall and flooding since February 2022, and wet conditions are expected to persist for months to come.
La Niña is now entering its third year — so many in the East worry about more floods and damage.
While things are wet in the East, though, temperatures are soaring in the North. And despite all this rain, according to Crisis24, much of central New South Wales is expected to have more than average fires this season, thanks to grass growth. Western Australia is also expected to have dry conditions, which lead to fires, while parts of the Australian Capital Territory, eastern New South Wales, and eastern Victoria are expected to have less fires than normal.
Article continues below advertisement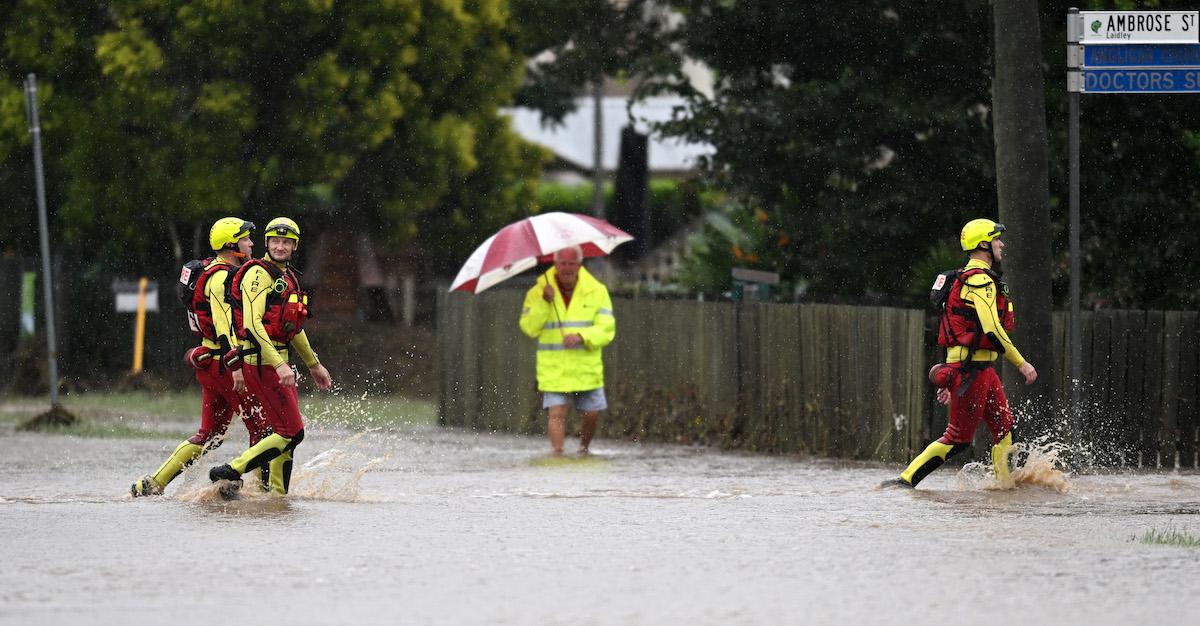 How is Australia combatting the 2022 floods?
Unfortunately, due to the large amounts of rain, thousands in Australia have been evacuated from their homes to escape the floods. Many rescues have been made, and unfortunately, even a few people have died this year because of the flooding.
While rainy conditions are typical for La Niña and parts of the country have always been susceptible to fires, these extreme weather patterns are exacerbated by climate change. That said, affected residents are in our thoughts.