Australia's 2022 Floods Are Some of the Worst They've Seen in Decades
Some of the worst floods to hit Australia in several decades are breaking records in 2022, with thousands of residents being forced to evacuate.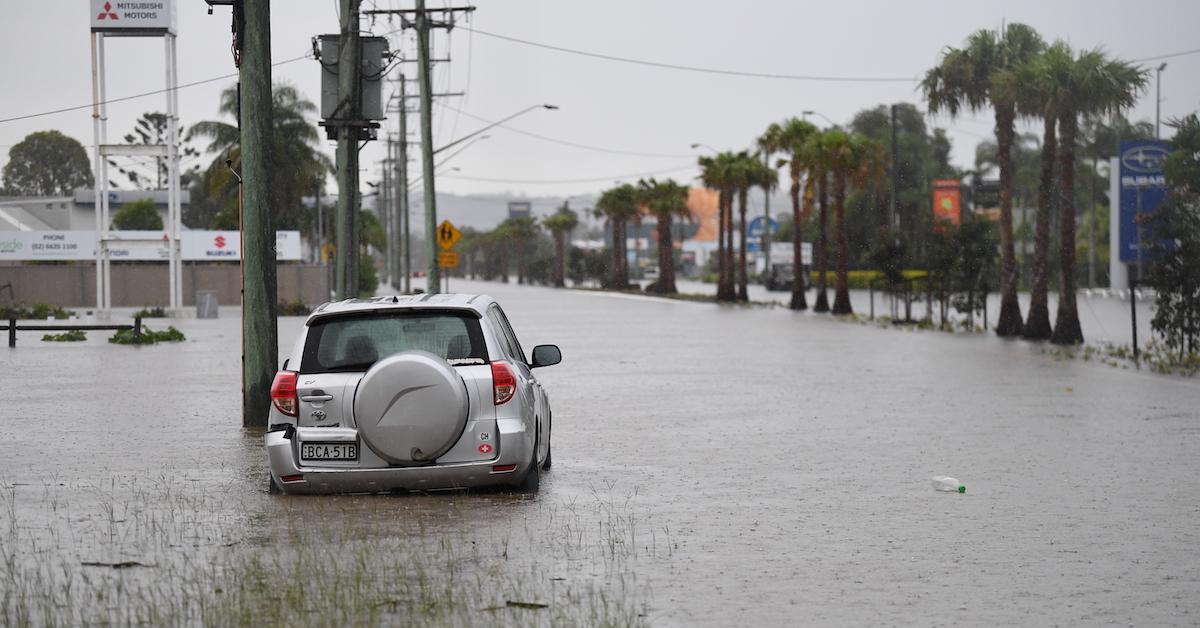 After two consecutive summers of relentless wildfires, Australia deserves a break from climate change-induced weather. However, that was only the beginning. In March 2022, parts of the country were suffering from devastating floods, and as of July 2022, thousands of Sydney residents are still fleeing their homes.
According to reports, Australia's floods are the result of torrential rain, which was deemed "astronomical" by government meteorologist Jonathan Howe earlier this year.
Article continues below advertisement
UPDATE, July 5, 2022, 12:47 p.m. EST: On Tuesday, July 5, torrential rains triggered flash floods along the country's east coast, causing approximately 50,000 in New South Wales alone to be forced to evacuate their homes.
"This event is far from over," New South Wales Premier Dominic Perrottet told reporters, as per Reuters. "Wherever you are, please be careful when you're driving on our roads. There are still substantial risks for flash flooding."
Federal Treasurer, Jim Chalmers, is wary of the high economic impact from the floods, which have submerged many food-producing regions, in particular.
"There's no use tiptoeing around that ... that inflation problem that we have in our economy will get worse before it gets better. It's got a lot of sources, but this (flood) will be one of them," Chalmers stated, as per Reuters. He explains this further in the clip, below.
Article continues below advertisement
Australia's July 2022 floods are wreaking havoc.
July 2022 has been a rough one for east coast Australian residents. According to Reuters, the floods are now being labeled a natural disaster, which helps those in need receive aid. Although the rain is supposed to subside by July 5, flood risks remain high throughout the rest of the week.
The latest storm cell brought about a year's worth of rain within three days, with certain areas receiving about 800 millimeters (31.5 inches) of rain since the weekend.
Article continues below advertisement
Many areas suffering from floods are also expected to be slammed with winds up to 90 kilometers per hour (56 miles per hour), which increases the risk of falling trees and power lines.
Windsor, a suburb is west of Sydney, is experiencing its third and most devastating flood so far in 2022. Roads and bridges have been submerged, and families have rescued from flooded vehicles.
Floods are expected to surge inflation and raise the prices of fruits and vegetables in the area. And even though the extent of the damage is still unknown, Insurance Council of Australia is encouraging those affected to apply for claims for what has been deemed a "significant event."
Article continues below advertisement
During the March 2022 floods, Australia's death toll rose to at least 12.
Parts of Australia's southeast coast received more rain than they had in a decade in March 2022 — resulting in floods that killed at least 12, and evacuated major populations, according to Al Jazeera. The rain completely washed away homes, snapped power lines, and submerged town centers. The rain received upwards of 2,200 calls for help overnight, emergency crews have gone through with at least 300 flood rescues.
Article continues below advertisement
The military dispatched helicopters, who rescued stranded people with their families and pets from rooftops. Stranded car passengers and animals were also saved from a bridge that was partially submerged on both ends.
"We had no capabilities to get them off in the dark so we just had to make sure that they bunkered down and we went in this morning and got them all out," Woodburn State Emergency Services Commander Ashley Slapp stated, as per NPR.
Experts predicted residents in Sydney could expect months worth of rain in just a few hours. So more rescues were carried out over following few days.
Article continues below advertisement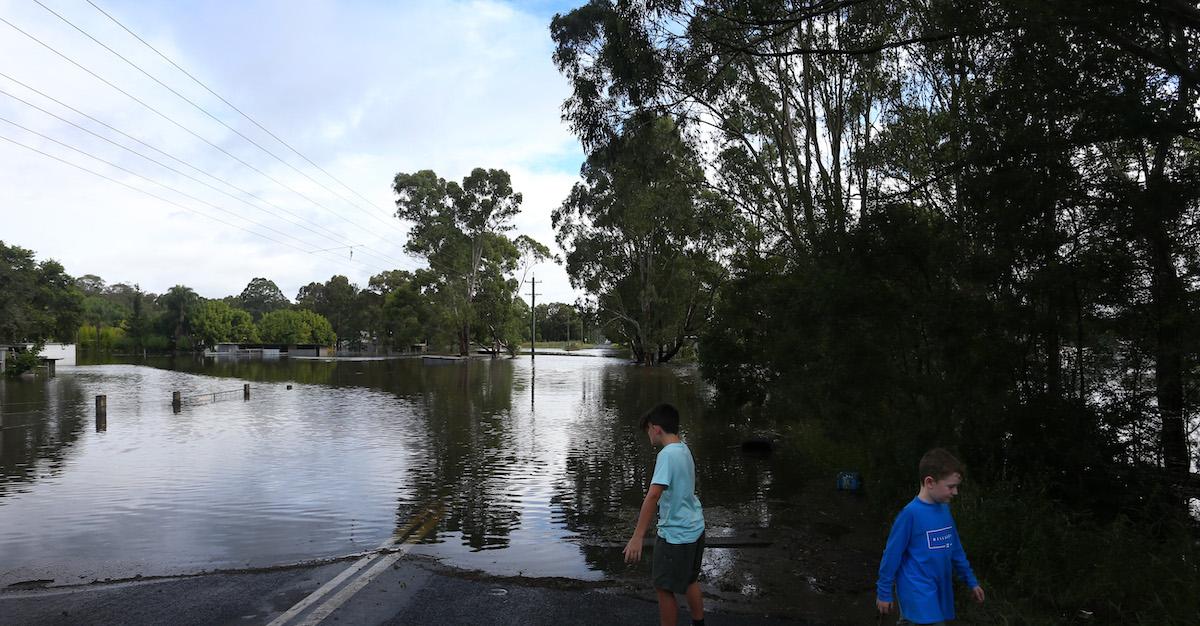 Climate change is wreaking havoc on Australia.
As previously mentioned, these last few years have been extremely tough on Australia, in the realm of climate change. The 2019-2020 fire season, which has now been renamed Black Summer, scorched quite a bit of Australia's natural lands. Animals were killed, people were forced out of their homes, and many died. Sadly last year's fire season wasn't much better.
Article continues below advertisement
Extreme weather — like torrential rain — comes as a result of climate change and the La Nina weather patterns. And because coastlines have been eroded due to rising sea levels, coastal towns like these are far more susceptible to floods.
That said, victims of the Australian floods are in our thoughts right now.
Green Matters' new book, Green Living, is the perfect guide to living an eco-friendly lifestyle for people at every stage of the process. You can order Green Living here.