Men Attempt to "Rescue" 10-Foot Python Who Was Spotted Dangling From Window
A viral video of two men attempting to "rescue" a python that is hanging from a window in Thane, India, may not be a rescue at all.
Article continues below advertisement
Many believe a massive Burmese python snake seen dangling from a window in Thane, India, in a viral video was either someone's pet or from someone who was illegally breeding snakes in captivity, reports India's Free Press Journal.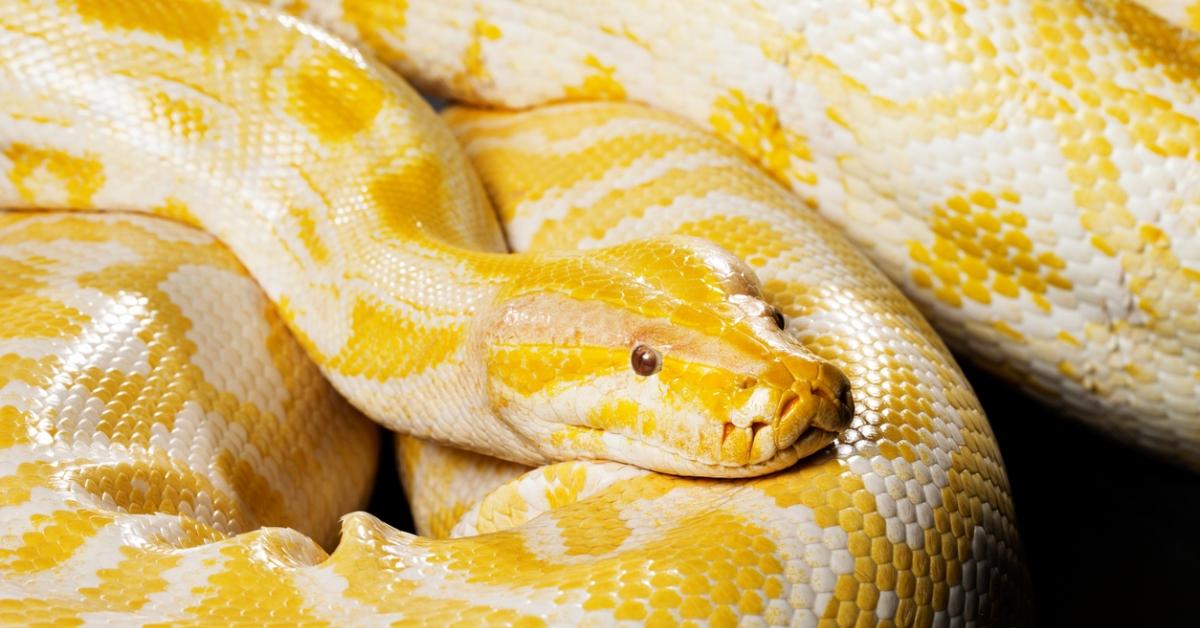 Article continues below advertisement
A 10-foot python was spotted dangling from a window in Thane, India.
In the 45-minute video posted to Twitter on Sept. 23, 2023, a giant snake hangs from a metal grate outside the window of an apartment building. Reports said that the snake was a rare Albino Burmese python that measured about 10 feet in length.
There is no information on when the scene actually played out, but the woman who originally posted the video said it occurred in Thane, India. Thane is a city located about an hour outside of Mumbai, India's largest city.
Article continues below advertisement
Two men tried to rescue the snake.
In the video, two unnamed men attempt to "rescue" the rare python. One of the men is inside a metal grate around the window, and he appears to pull the snake into the grate or push the poor creature out. Meanwhile, another man walks perilously outside of the grate. Standing barefoot on an awning below the window, the other man holds the massive snake's tail.
Article continues below advertisement
Sneha, the woman who posted the video, wrote on Twitter, "A huge snake was spotted at a Thane Building, it was rescued by two brave persons, rescue video."
To many observers, this hardly seems like a rescue attempt unless people are below, out of view, and holding something to catch the snake. It looks more like the man in the metal enclosure pushed the snake out, and the man outside the grate did little to prevent the reptile from falling on the ground, potentially getting hurt.
"This is not a rescue, but rather a total calamity," wrote one commenter. "The snake could have been hurt. During this procedure. Because of the height from which it fell, it may have been damaged and will not live for long." Another commenter agreed, "Beg to differ ...Call it something else because it is not a rescue that's for sure."
Article continues below advertisement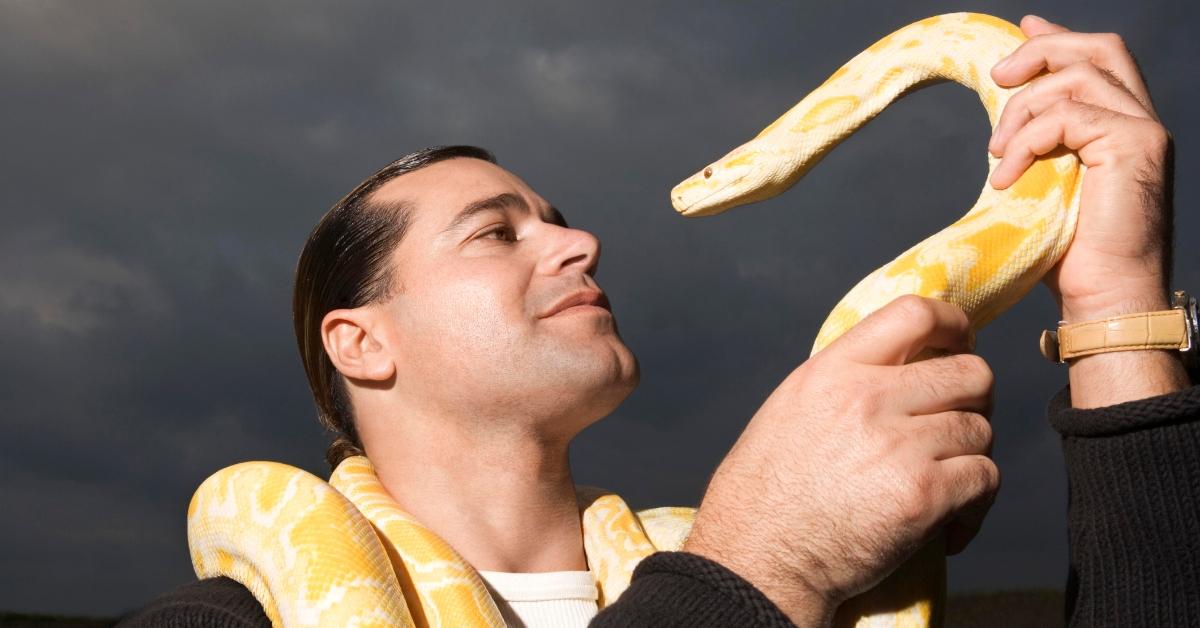 Where did the python come from?
Commenters on the video also speculated where the huge python may have come from. "That's a Burmese python someone's breeding it in captivity nearby that why the light colour," suggested one person.
"100% a pet. Some underground dealer of exotic reptiles is probably residing nearby. Police should investigate," another person commented. "This exotic pet Python is most probably smuggled from a pet market in Southeast Asian countries such as China, Vietnam, and Thailand," said another.
Wherever the python came from, hopefully this snake will be in a much better situation now — preferably, one with less windows.