How Invasive Burmese Pythons Are Taking Over Southern Florida
As the Burmese python multiplies in Florida's Everglades, habitats are threatened, and mammals must compete for food.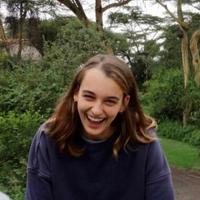 By
Eva Hagan
Feb. 21 2023, Published 12:28 p.m. ET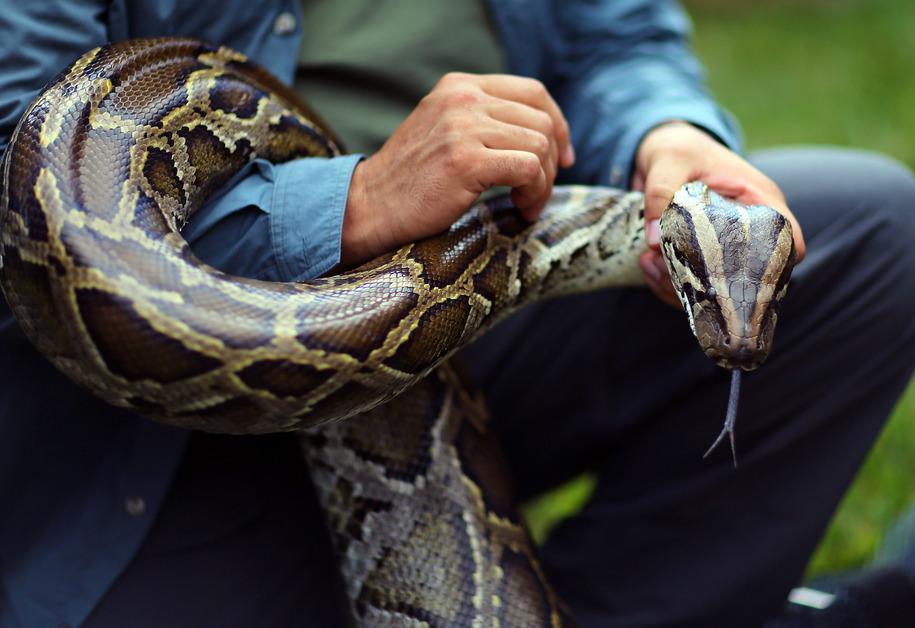 One of the largest snakes in the world, the Burmese python, is now making its way through parts of Florida.
And as the carnivorous giant continues to establish a breeding ground along the Florida coast, wildlife naturalists are concerned about the future of various plant and animal species in the Everglades.
Article continues below advertisement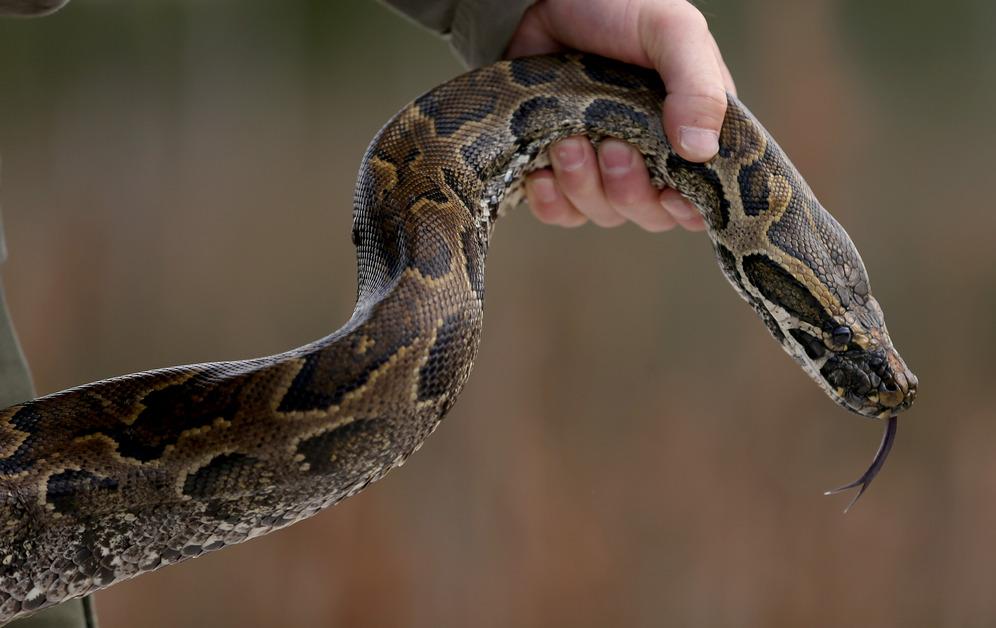 Article continues below advertisement
What is a Burmese python, and how did it end up in Florida?
In pictures, the carnivorous Burmese python looks more like a reptilic beast than a snake. The Python subspecies ranges anywhere from 16 to 23 feet in length, can weigh up to 200 pounds, and has an average life span of 20 to 25 years, per National Geographic.
They are native to the wetlands and marshes of Southeast Asia, but over 100,000 were imported to the U.S. for pet trading in the 1970s. Some were intentionally released, while others escaped, establishing wild populations of the Burmese python today, most existing in the South of Florida, per the U.S. Department of Agriculture.
Article continues below advertisement
Are they an invasive species?
According to the National Oceanic and Atmospheric Administration, (NOAA), an invasive species is "an organism that causes ecological or economic harm in a new environment where it is not native."
Due to the Burmese python's impact on the surrounding environment, the U.S. Department of Agriculture classified the animal as an invasive species to the United States.
Particularly a threat to Southern Florida, the Burmese python's climbing swimming capabilities, along with its covert coloring, make its growing population concerning.
Article continues below advertisement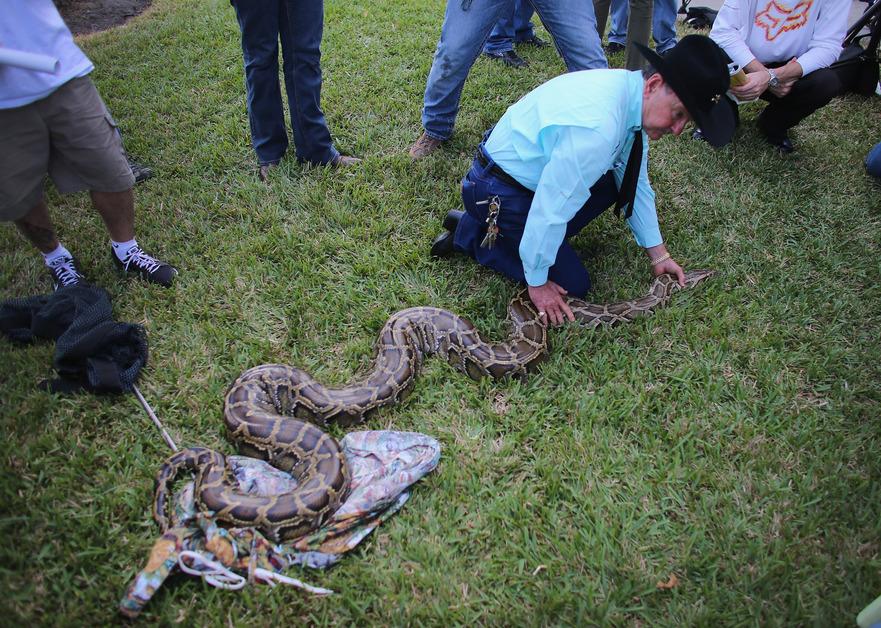 Although they are not interested in attacking humans, and are luckily non-venomous, the snake feasts on all kinds of mammals. According to WBUR-FM, researchers at the University of Florida have discovered "24 mammal species, 47 bird species, and three reptile species in the bellies of Burmese pythons." This includes remnants from an animal as large as a white-tailed deer.
Article continues below advertisement
Not only are they incredibly large, but the snakes are also multiplying faster than surrounding populations with their ability to lay over 120 eggs at a time. In addition to their astonishing growth rate, their habitat range of anywhere from aquatic areas to trees makes them extremely hard to track down, making the capture and kill process even more difficult, per WBUR-FM.
How Floridians are addressing the issue:
Article continues below advertisement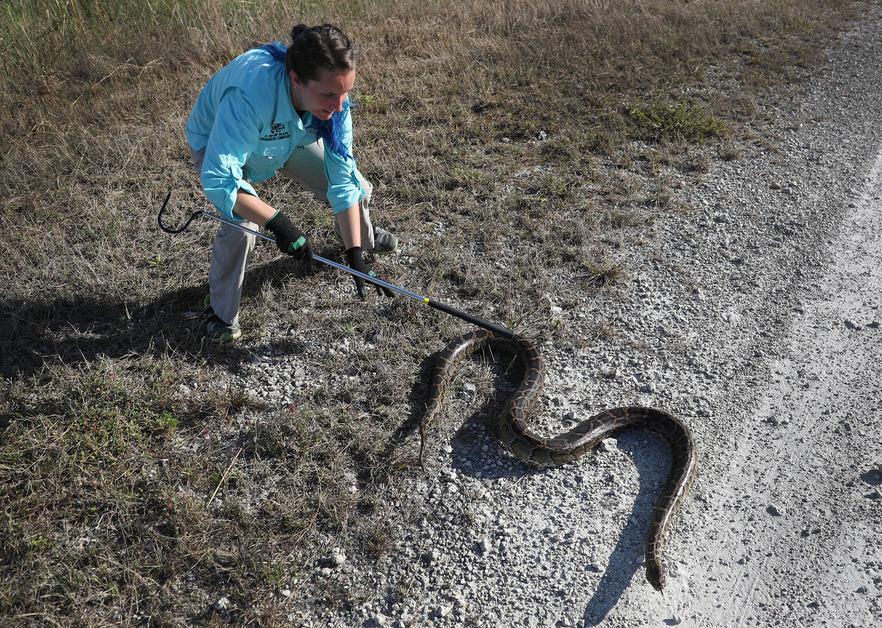 Training and information on handling snakes and about how to safely capture and kill are all available within the "Python Patrol" program on the FWC website.
There is even an annual Florida Python Challenge, made to increase awareness about the impact of the invasive species, those interested can compete in a competition to search and capture the most pythons with a prize of $2,500, per the Florida Python Challenge 2022.