19-Foot Burmese Python Caught in Florida Breaks World Record
Florida hunters caught the longest Burmese python ever recorded in history. Find out how long this massive snake was, and how it was captured.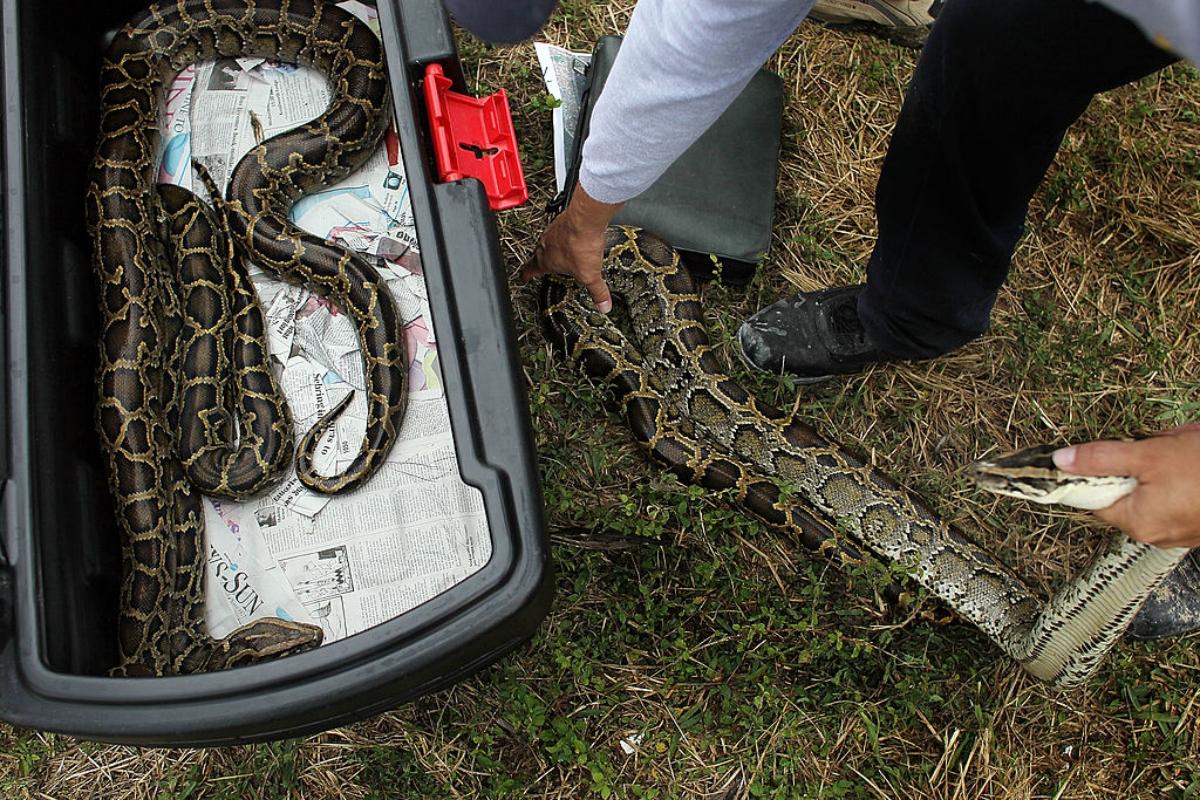 Hunters in Florida got a surprise when they encountered a 19-foot-long Burmese python. The snake broke a major record: It was the longest Burmese python ever caught in Florida. And while we don't endorse needlessly killing innocent animals, the video that the snake hunters posted to Instagram of the writhing and lunging Burmese python is pretty fascinating to watch. Just how big was this snake, and what was the previous record?
Article continues below advertisement
Burmese pythons aren't exactly small snakes to begin with, so to break the record for length is a big deal. Plus, Burmese pythons are an invasive species in Florida, impacting crucial ecosystems — and the state government actually recommends killing them.
Article continues below advertisement
The longest Burmese python ever caught in Florida also breaks the world record.
As NPR reported in July 2023, 22-year-old Jake Waleri was the primary hunter from Instagram's GladesBoys who managed to subdue the 19-foot-long Burmese python. The catch took place in South Florida's Big Cypress National Preserve, where Waleri is seen in video footage wrestling the 19-foot snake, eventually joined by others who helped pull the snake off of him.
Article continues below advertisement
The python measured at 19 feet long, breaking the previous world record for Burmese pythons. In 2020, an 18-foot-9-inch Burmese python was caught in the Everglades. As far as the world record for weight, the heaviest Burmese python was caught by the Conservancy of South Florida in 2022, weighing in at 215 pounds.
Burmese pythons are a known invasive species in southern Florida, and with no natural predators to keep their population at bay, they're causing major damage to other wildlife and the ecosystems in Florida. As NPR noted, Waleri said, "We love this ecosystem and try to preserve it as much as possible."
Article continues below advertisement
Another Florida Burmese python broke a world record by laying 111 eggs.
The same week as the 19-foot Burmese python's capture, another record related to the species was broken, also in Florida.
In the Florida Everglades, a team discovered a nest containing a whopping 111 Burmese python eggs, according to WINK News. The Python Action Team Removing Invasive Constrictors (PATRIC) removed the eggs and the adult Burmese python found with them.
PATRIC is an organization that works year-round to remove invasive constrictors like pythons from Florida communities. The nest with 111 Burmese python eggs was unusual, since a typical clutch of eggs has between 50 and 100.
Article continues below advertisement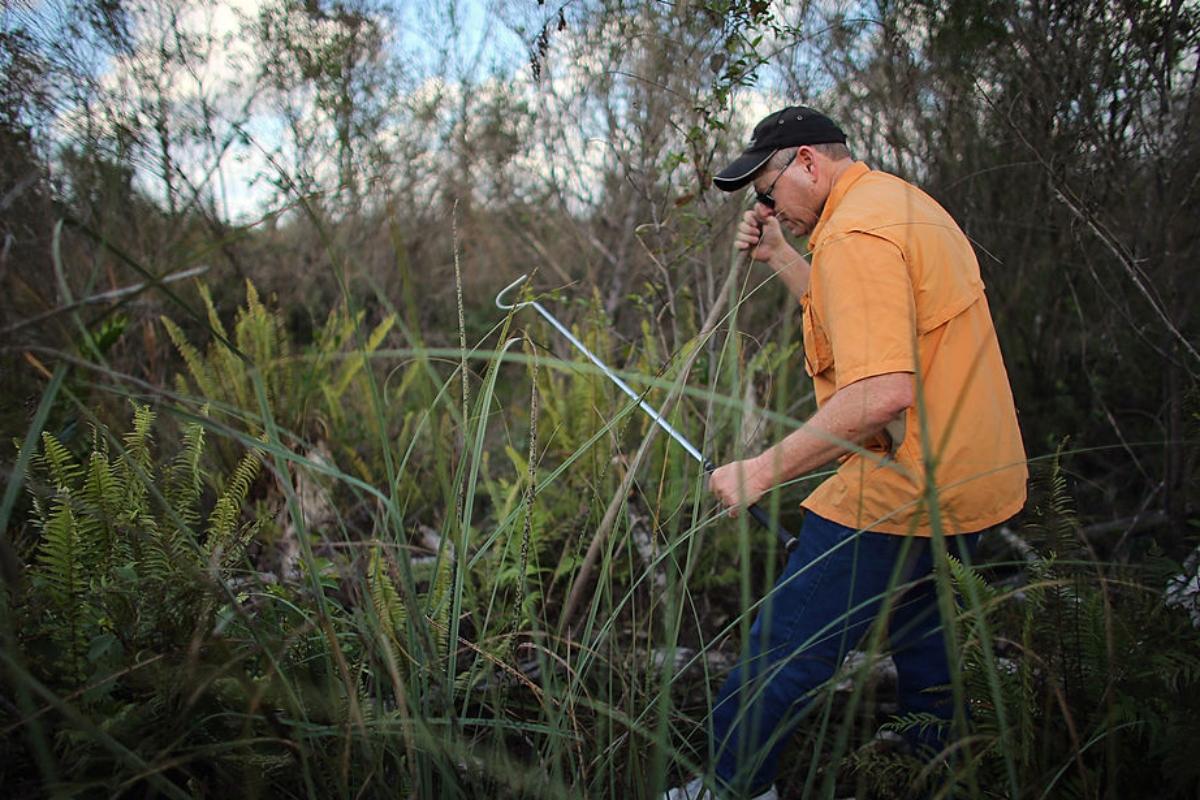 What is Florida doing to combat the invasive Burmese python population?
The invasiveness of Burmese pythons has posed a longtime problem to Florida residents. According to the Florida Fish and Wildlife Conservation Commission, the threat is so great that homeowners and hunters can kill the reptiles without a permit.
Article continues below advertisement
Those who are able to capture a Burmese python, like the GladesBoys, must "humanely kill" the python on-site, at the time of capture. This applies to private land as well as Commission-managed lands. You must not transport any Burmese pythons alive, but due to anti-cruelty laws, killing must be "humane," which means the animal should lose consciousness immediately, and the hunter must "pith" the animal's brain.
In an effort to minimize the Burmese python population, hunters and amateurs can compete in the annual Florida Python Challenge. The 2023 competition goes from August 4 through August 13, with prizes ranging from $1,000 to $10,000 for the winning python-catchers.